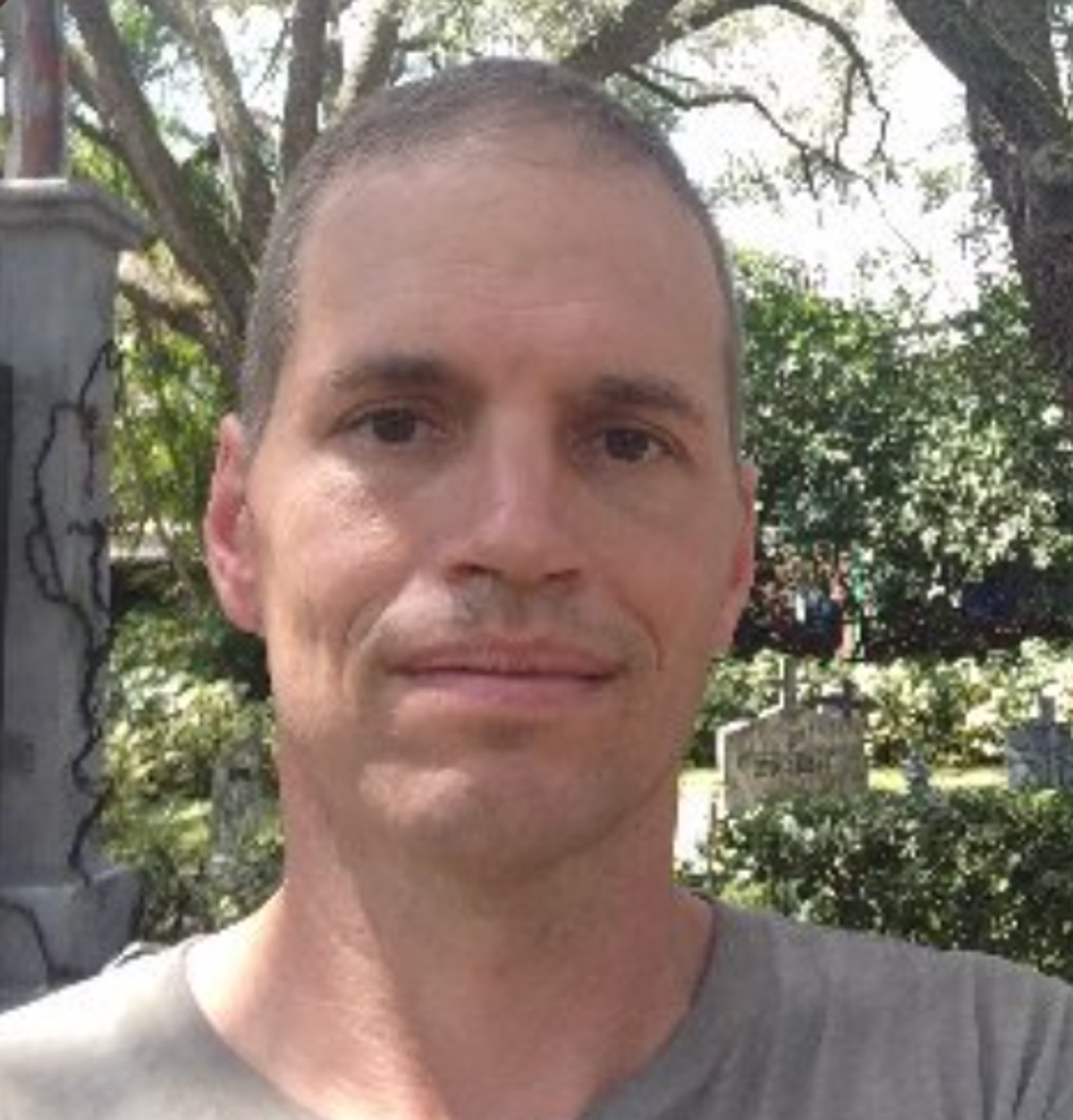 Law enforcement officers shot dead a man named Ricky Schiffer ofOhioThursday afternoon. A 42-year-old man allegedly attacked a field office of theFBI. In Cincinnati, he is armed with a nail gun and an assault rifle.
Man who fired nail gun at FBI building called for violence on Truth Social in days after Mar-a-Lago search (nbcnews.com)
"Well, I thought I had a way through bullet proof glass, and I didn't. If you don't hear from me, it is true I tried attacking the F.B.I., and it'll mean either I was taken off the internet, the F.B.I. got me, or they sent the regular cops while," the account @RickyWShifferJr wrote at 9:29 a.m. ET, shortly after police allege the shooting occurred.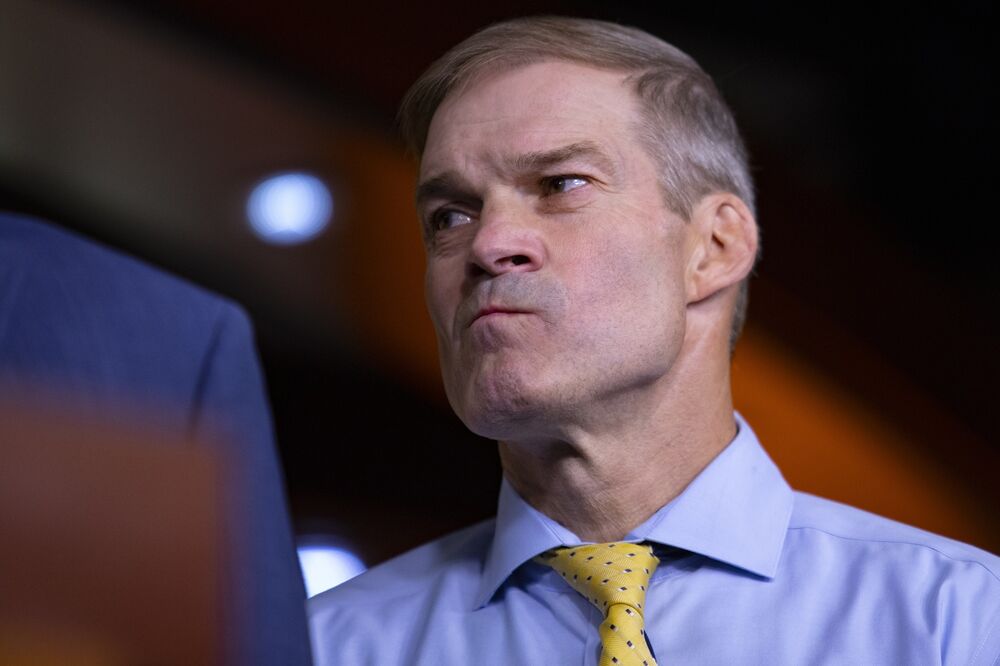 Jim JordanPhotographer: Tom Brenner/Bloomberg
Rep. Jason Crow, D-Colo., comforts Rep. Susan Wild, D-Pa., while taking cover as protesters disrupt the joint session of Congress to certify the Electoral College vote on Wednesday, January 6, 2021. (Tom Williams/CQ-Roll Call, Inc./Getty Images)
"But this is one of the most frightening things I have ever seen about our country. And that's why this is the first time it's ever happened, because it's not supposed to happen."
Thus spoke Congressman Jim Jordon about the FBI raid on his Savior' Florida home. Jim worked around the clock to convince fellow Republicans nothing BAD happened at the Capitol – thanks to outgoing President, Donald Trump. What would Ed Meese have done IF the Black Panthers and Weather Underground incited a raging mob to attack the Capitol – and stop the counting of the Electoral Votes? Meese was the Attorney General under Ronald Reagan – who declared War on Hippie Radicals.
I would love to write a dramatic play where Ed and Jim are on stage – caught being Master Hypocrites. Ed is a masterful Constitution Attorney who SAYS he believes VOTING is the only way to express your democratic opinions. while Jim believes in using all the Cunning Tools the leftist radicals use to defeat……THE ENEMY.
"Fight fire – with fire!"
"No, Jim! Go to the poles – and vote! May the best man win!"
"That won't work anymore! Huey Newton and the Black Panthers stole our nuclear secrets. The Weather Underground – HAS THE BOMB! We got to act – NOW! Call in……THE FBI!"
"We can't – trust the FBI. They used illegal tactics when they implicated me in the Iran-Contra Arms Deal. I know a group of Christian Patriots called – THE HOLY BLACK ROBES! They can be trusted!"'
"Didn't The Robes get started by some of Charlie Manson's Girls?"
"I beg your pardon. Do I look like the kind of guy that would associate with Charlie Manson!!! Manson was the head of a religious cult – and was a TERRORIST!"
"Oh. Really! No flies on Ed! Didn't you broker an arms deal with Iranian Terrorists so you could overthrow the Nicaraguan Government?"
"That's not fair. I would do anything for Ronald Reagan, the – REPUBLICAN GOD! Wouldn't you, if you – if you had the Glorius Chance! How dare you demean my Sacred History."
John Presco
Ohio Republican Congressman Jim Jordan joins Fox Across America With Jimmy Failla to share his reaction to the FBI's raid of former President Trump's Mar-a-Lago residence.
"They spied on his campaign with altered evidence back in 2016 and 2017. They impeached him once. They impeached him a the second time. And now they've got the January 6th committee going full tilt against him, trying to keep him from running for office in 2024. And, oh, they raid his private residence. You've got to be kidding me. And this comes just one day after they said we're going to unleash 87,000 IRS agents to come harass Republican small business owners. We know what that's all about. So that's the context. Oh, and a year ago, they said we're going to use the Patriot Act against moms and dads who have the crazy idea that they should be able to speak up for their kids at a school board meeting. So that's the context. And we're supposed to say, oh no, this is just fine? Give me a break. Everyone is nervous. But this is one of the most frightening things I have ever seen about our country. And that's why this is the first time it's ever happened, because it's not supposed to happen."
"In response to another user who asked whether Shiffer was advocating for terrorism, Shiffer's account responded that users should kill FBI agents "on sight" and also target a vague list of enemies who try to stop the slayings.
In reply to another user Tuesday, the account responded, "You're a fool if you think there's a nonviolent solution."
On May 7, Shiffer's account replied to a post by Rep. Marjorie Taylor Green, R-Ga., on Twitter, in which she wrote, "I know they are trying 1984, but I'm feeling 2016 vibes."
"Congresswoman Greene, they got away with fixing elections in plain sight," Shiffer's account wrote. "It's over. The next step is the one we used in 1775."
On the same day, responding to a post by Donald Trump Jr. on Twitter imploring users to "Get ready" because "the midterm variant (of COVID-19) is coming and it's going to be really scary," referring to conspiracy theories that Covid-19 is manufactured or not dangerous, the account responded, "Do not comply."
Pro-Trump internet forums erupted with violent threats and calls for civil war in the hours and days after the Mar-a-Lago search, at least one of them from a person who stormed the Capitol on Jan. 6, 2021.
The Iran–Contra affair (Persian: ماجرای ایران-کنترا, Spanish: Caso Irán–Contra), often referred to as the Iran–Contra scandal, the McFarlane affair (in Iran),[1] or simply Iran–Contra, was a political scandal in the United States that occurred during the second term of the Reagan administration. Between 1981 and 1986, senior administration officials secretly facilitated the sale of arms to the Islamist Khomeini government of the Islamic Republic of Iran, which was the subject of an arms embargo.[2] The administration hoped to use the proceeds of the arms sale to fund the Contras, a right-wing rebel group, in Nicaragua. Under the Boland Amendment, further funding of the Contras by the government had been prohibited by Congress.
The official justification for the arms shipments was that they were part of an operation to free seven American hostages being held in Lebanon by Hezbollah, a Islamist paramilitary group with Iranian ties connected to the Islamic Revolutionary Guard Corps.[3] The idea to exchange arms for hostages was proposed by Manucher Ghorbanifar, an expatriate Iranian arms dealer.[4][5][6] Some within the Reagan administration hoped the sales would influence Iran to get Hezbollah to release the hostages.
Iran–Contra affair – Wikipedia
Posted on July 12, 2022 by Royal Rosamond Press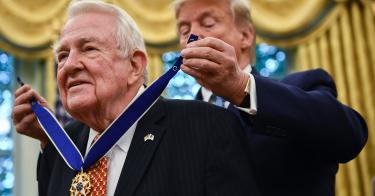 President Donald Trump awards former Attorney General Edwin Meese with the Medal of Freedom during a ceremony in the Oval Office at the White House on October 8, 2019.
Ed Meese had to be watching when Donald Trump invited his followers to go to the Capitol – for a wild time, Ed held out hope, that his incredible legacy would survive and have eternal brilliance. He let out a moan and whimper when he beheld the man carrying the confederate flag. His wife came over to comfort him, but when they beheld Jacob behind the pulpit of the Speaker of House – letting out a victorious war whoop – his wife's hand slipped off his shoulder, and she slipped quiet into the kitchen to finish her Jell-O Mold.
Trump-loving Florida State Rep. Anthony Sabatini on Thursday vowed to defund the entire Federal Bureau of Investigation after it executed a lawful search warrant against former President Donald Trump.
During an appearance on the right-wing "Real America's Voice" channel, Sabatini explained why it would not be enough for Republicans to simply hold hearings on the FBI search of Mar-a-Lago.
"The plan should be: First you defund, then you follow up with the hearings," Sabatini declared. "So, first we defund them. First we gut them like a fish. Bring the DOJ to heel, all the DOJ law enforcement agencies, the FBI's obviously the most important one."
The Black Menaces, a group of students known for posting videos asking their white classmates questions about race, identity and politics, are expanding their organization to campuses across the United States.
Black Menaces announce expansion to other college campuses (msn.com)
'Gut them like a fish!' Trump-loving lawmaker vows to lead fight to defund the FBI (msn.com)
Posted on January 16, 2013 by Royal Rosamond Press
Ed Meese got permission to arrest UC students who took part in the FREE SPEECH movement. Reagan gave this Boy Scout – who went to Oakland High School – a cop job for doing his duty to crush a constitutional Right. Today, Meese said our President may be up for Impeachment – before he heard what Obama's gun control measures are. This is another FRAUD who is not a Patriot.
Jon Presco
https://www.youtube.com/embed/W9MdVAhgWcY?version=3&rel=1&showsearch=0&showinfo=1&iv_load_policy=1&fs=1&hl=en&autohide=2&wmode=transparent
https://www.youtube.com/embed/PhFvZRT7Ds0?version=3&rel=1&showsearch=0&showinfo=1&iv_load_policy=1&fs=1&hl=en&autohide=2&wmode=transparent
At midnight, Alameda County deputy district attorney Edwin Meese III telephoned Governor Edmund Brown, Sr, asking for authority to proceed with a mass arrest. Shortly after 2 am on December 4, police cordoned off the building, and at 3:30 am began arresting close to 800 students. Most of the arrestees were bussed to Santa Rita Jail in Dublin, about 25 miles away. They were released on their own recognizance after a few hours behind bars. About a month later, the university brought charges against the students who organized the sit-in, resulting in an even larger student protest that all but shut down the university.
Jim Jordan mocked over tweet that 'failed to comprehend basic legal principles'
Raw Story – Yesterday 9:50 AM
React|2k
Republican Representative Jim Jordan of Ohio has been publicly critical of the FBI's execution of a search warrant at former President Donald Trump's Mar-a-Lago estate in Florida on Monday.
He has made multiple television and radio appearances questioning the legitimacy of the warrant and judiciary process to obtain it, and his twitter account has been flooded with misinformation on the topic.
Jordan has made several demands that FBI Director Christopher Wray appear before Congress to explain the bureau's decision to search former President Trump's Mar-a-Lago residence.
Director Wray, a 2018 Trump appointee, did address the press Wednesday in Omaha but not on any potential appearance before Congress.
Instead he focused on Trump's accusation that the agency could have planted evidence in the search stating, "I'm sure you can appreciate that's not something that I can talk about so I'd refer you to the department."
He went on to condemn "Any threats made against law enforcement, inducing the men and women of the FBI, any law enforcement agency, are deplorable and dangerous."
This comes after multiple FBI agents have reported receiving death threats to themselves and their families, following the seizure of documents from Mar-A-Lago.
In addition to his unanswered demands of Director Wray, Jordan also made headlines this week when his Twitter account became the center of scrutiny after tweeting a message that failed to comprehend basic legal principles.
The tweet read, "If they can do it to a former President, imagine what they can do to you." Twitter users quickly responded to the tweet with critical remarks.
Jim Jordan has undoubtedly been an integral part of the circus aftermath of the FBI's search and seizure at Mar-A-Lago. He is currently running for reelection to represent Ohio's 4th Congressional District.
We will have to wait and see how his devotion to Trump affects his chances in November.