I will write President Biden a long letter and bid him to found a National Militia in order to PROTECT Election Officials who are being threatened. Rep. Adam Kinzinger has received death threats and has founded an organization to keep a vital part of Democracy – ALIVE!

John Presco

"An organization founded by allies of Rep. Adam Kinzinger (R-Ill.) is launching a program to recruit "pro-freedom, pre-democracy" candidates for office, with a particular focus on election officers across the country."

Kinzinger allies launch 'pro-democracy' candidate recruitment program (msn.com)

EXTRA! Two hours after posting, this news appeared.

(Reuters) – Michigan Attorney General Dana Nessel is alleging that her Republican political opponent in the November elections orchestrated a conspiracy with a state lawmaker and a lawyer to break into voting equipment in a hunt for evidence to prove former president Donald Trump's false voter-fraud claims.

Michigan AG details Trump backers' conspiracy to break into voting equipment (msn.com)

EXTRA! EXTRA!

National security expert explains how new bombshell report reveals generals unlawfully conspired to disobey Trump (msn.com)

A national security expert said a new bombshell report on Donald Trump's relationship with his generals reveals an unlawful conspiracy to disobey the commander in chief.

The new report by Peter Baker and Susan Glasser shows that U.S. military leadership believed the former president posed a national security threat and banded together to stop him from pursuing his most dangerous impulses.

However, national security expert Doyle Hodges explained that was such a dangerous situation.

"The @NewYorker article about [Gen. Mark Milley, who is chairman of the joint chiefs of staff] is chilling," wrote Hodges, executive editor for the Texas National Security Review. "Not for the description of Trump – -we've heard that before. Because it describes the senior uniformed officer in the U.S. military working with Cabinet and Congressional power brokers to frustrate the president's policies."

EXTRA! EXTRA! EXTRA!

'Doesn't look good for me': Trump sought to exclude wounded veterans from parade (msn.com)

Trump had been inspired to hold a grand Independence Day parade in the summer of 2018 after attending the Bastille Day parade in France the year before. However, he reportedly lamented the presence of wounded soldiers in wheelchairs who had lost limbs in battle, requesting they not be present.

https://constitution.findlaw.com/article1/annotation42.html#:~:text=physical%2C%20moral%20and%20professional%20fitness,National%20Guard%20and%20National%20Guard

The states, as well as Congress, may prescribe penalties for failure to obey the President's call of the militia. They also have a concurrent power to aid the National Government by calls under their own authority, and in emergencies may use the militia to put down an armed insurrection.5 The Federal Government may call out the militia in case of civil war; its authority to suppress rebellion is found in the power to suppress insurrection and to carry on war.6 The act of February 28, 1795,7 which delegated to the President the power to call out the militia, was held constitutional.8 A militiaman who refused to obey such a call was not "employed in the service of the United States so as to be subject to the article of war," but was liable to be tried for disobedience of the act of 1795.9

Friday was Ladies' Day, and the jolliest day of the week. The traditional hospitality and sociability of the Teuton were ably vindicated by the wives and daughters of the local sharpshooters. These ladies of the Schützenfest received the ladies of the ladies of the visiting members.
There was a concert by Ritzau's American ladies orchestra, dancing in the pavilion, and singing and merrymaking everywhere; and at last, but not least, the charming Schützen Liesel, her picturesque costume giving the quaint old-time touch necessary to complete the picture and make the color true.
When night drew down, the festivities increased, and after the laurels of the day had been distributed from the Temple of Gifts , the park was illuminated, and amid the sputtering of fireworks and blazing rockets a grand ball and general jollification wound up the day. Nor were the marksmen idle.

Jack London's Schützenfest Articles | Rosamond Press
Rosamond Press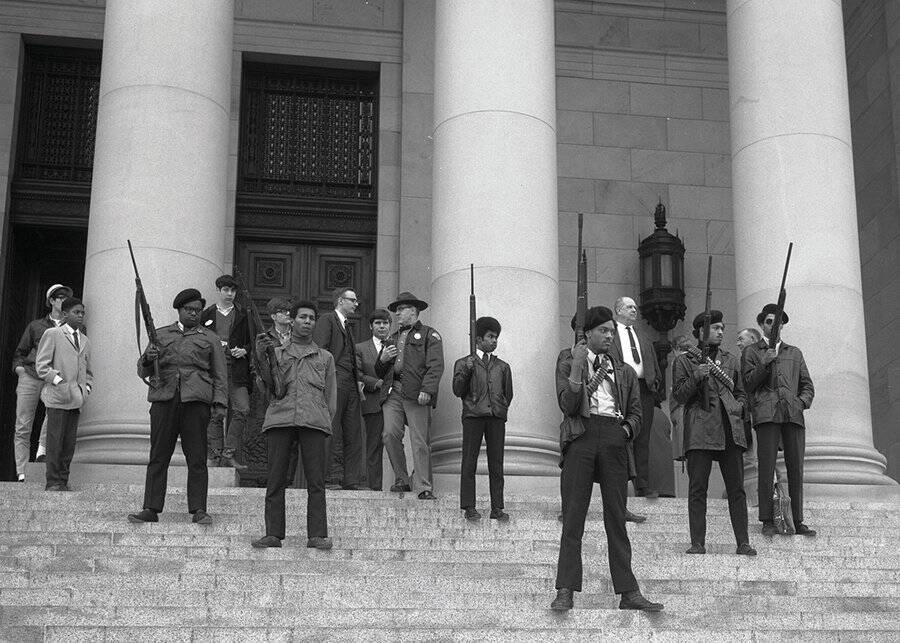 The practices of Malcolm X help lay the philosophical groundwork for the Black Panther Party. Indeed, Malcolm X held an "any means necessary" approach to the fight for equality, a tenet he famously underscored in his "it's either the ballot or the bullet" 1964 speech on African-American voting rights.
Black Panthers Support Huey P. Newton at the Alameda Courthouse – Bay Area Television Archive (sfsu.edu)
The Black Panther Party and the Advent of Modern Gun Rights – Price of Safety (weebly.com)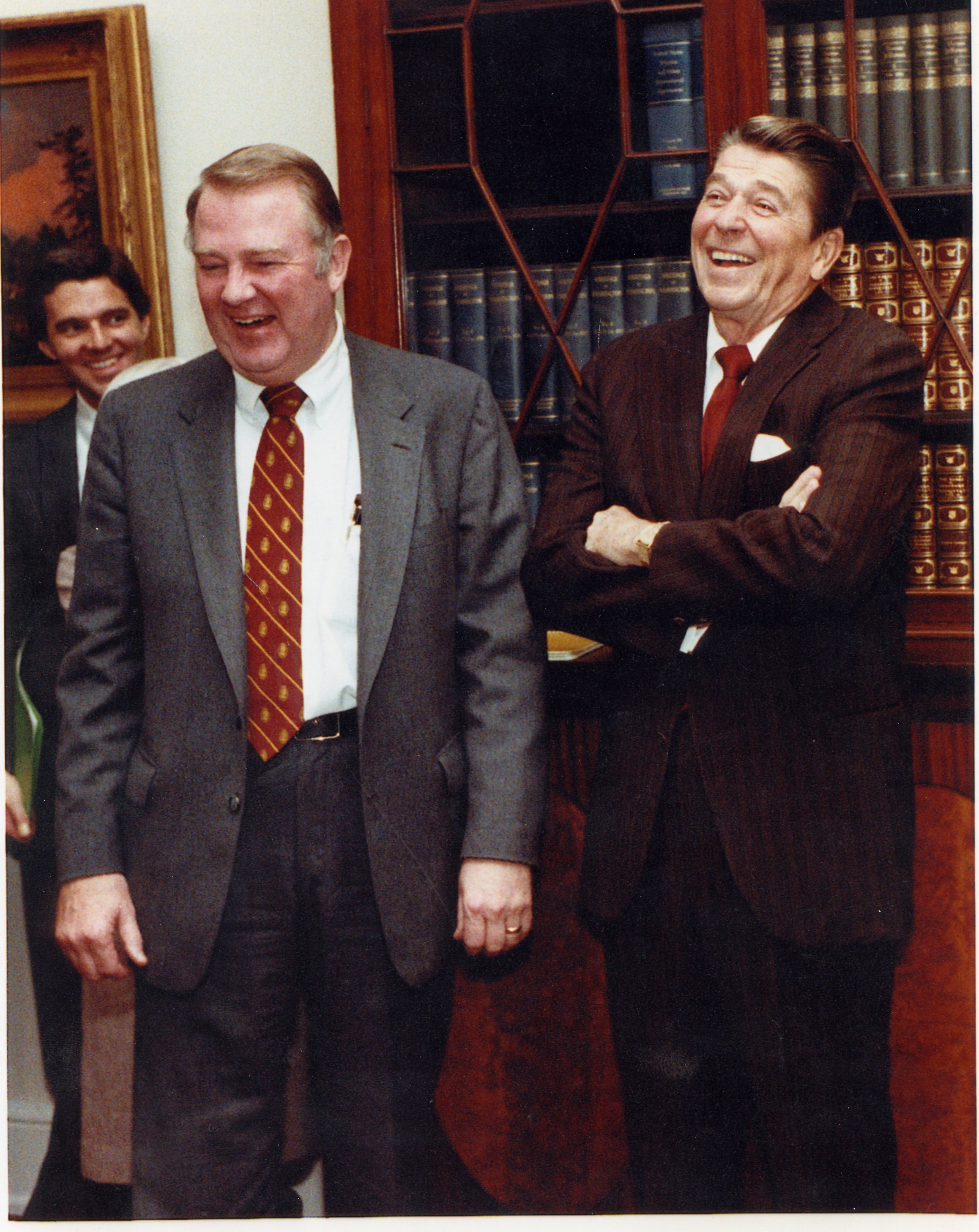 FOUNDING FATHER OF ORIGINALISM
It was three decades ago, when then-Attorney General Ed Meese initiated an important spirited national debate about the proper application of our most important governing document—the U.S. Constitution. His goal was to persuade judges, even Supreme Court justices, to agree they should respect the text of the Constitution and the intent of the Founders who wrote it.
The arrests of…
View original post 11,594 more words