Phil Gorski has written a book about the rise of Christian Nationalism that I have fought against in this blog, and a previous one that crashed. I am on the verge of creating a Secular Religion. I just found this article…
https://www.timesofisrael.com/spotlight/the-secular-rabbis-of-israel/
Yale sociologist Phil Gorski on the threat of white Christian nationalism | YaleNews
The Rings of Power aspires to being timeless according to showrunner Patrick McKay. McKay spoke recently with Total Film, and their latest issues features coverage of The Rings of Power. Mackay talked about how the goal , like Tolkien, was never to make an allegory of modern politics. Instead The Rings of Power, like Tolkien's work should have a timeless quality to it.
"This was one of Tolkien's debate points with C.S. Lewis, his friend and colleague," co-showrunner Patrick McKay tells Total Film in the new issue of the magazine, which features Lord of the Rings: The Rings of Power on the cover. "It was very important that what he was creating was not an allegory. He was not commenting on historical events of his time or another time. He was not trying to transmit a message that spoke to contemporary politics. He wanted to create a mythos that was timeless, and would be applicable – that was his word, 'applicable' – the applicability across times.
The Rings Of Power Aspires To Being Timeless Says Showrunner – LRM (lrmonline.com)
Swing Voters – are not black people! They are – white people. Many educated whites who went to college are not buying into the Neo-Confederate Yahoo Jesus! Intelligent white people of the South – are not being represented. Get rid of the Electoral College – after it was DEFILED by the Republicans, and the Fake Christian Nationalists.
Here is an article that attempts to take ALL POLITICS out of Tolkien's Myth-making. This is because Amazon wants ALL kinds of people to buy a movie ticket. Tolkien was inspired by the Socialist Artist, William Morris. I am going to send a Religious Script to Disney so they can create a Grail and Ring Legend to fight Governor DeSantis and the Insurrectionist – TILL KINGDOM COME! Buying a ticket to a Morris-based Grail Legend for Creative and Intelligent Black and White Liberals – WILL BE A TITHE! There will be countless other benefits for being – A TRUE BELIVER!
The Grail Church will be the largest in the world. Several Think Tanks will be founded and funded, to counter those sustained by Ginni Thomas and the Evil Tim Lahaye of the Terrorist End Time Cult.
John 'The Nazarite Guardian of The Eflin Ark'
"What is going on in the Democratic Party nationwide? I cannot answer that question," the governor said. "I pose that question out of frustration and reflection. Some parts of the Democratic Party were critical of that, but overwhelming response to that statement, I don't have an answer for you. Joe Biden's not the head of the Democratic Party, he happens to be president of the United States, it's not his job to organize at all levels. … That's the Democratic Party's responsibility."
Gov. Gavin Newsom puts national Democrats on blast again (sfgate.com)
"What is going on in the Democratic Party nationwide? I can't answer that!" @GavinNewsom says Republicans are dominating Dems in aggressively pursuing their agenda. "Most of the progress of the last 50 years is being wiped out in the last 15 weeks."
Posted on October 26, 2020 by Royal Rosamond Press
Jack's mother was channeling a native American chief. I am the embodiment of London who had Pilgrim Ancestors. My short story 'Negroes Look In My Window At Night' was prophetic. I will try to get it published as 'Artichoke'. Below is my boat I lived in on the Oakland Estuary not far from Jack London Square were Jack docked his oyster boat. A neighbor who lived on a old tug gave me a book on Edgar Cayce to read. This is when I began to channel Jack – and others! You can see an old typewriter I bought.
John Presco
Copyright 2020
UPTON SINCLAIR ENDORSES A PSYCHIC WHO 'DIVINES' HIS FRIENDSHIP WITH JACK LONDON
https://dangerousminds.net/comments/upton_sinclair_endorses_a_psychic_who_divines_his_friendship_with_jack_lond
Jack London's mother, Flora Wellman, was the fifth and youngest child of Pennsylvania Canal builder Marshall Wellman and his first wife, Eleanor Garrett Jones. Marshall Wellman was descended from Thomas Wellman, an early Puritan settler in the Massachusetts Bay Colony.[9] Flora left Ohio and moved to the Pacific coast when her father remarried after her mother died. In San Francisco, Flora worked as a music teacher and spiritualist, claiming to channel the spirit of a Sauk chief, Black Hawk.[10][clarification needed]
Biographer Clarice Stasz and others believe London's father was astrologer William Chaney.[11] Flora Wellman was living with Chaney in San Francisco when she became pregnant. Whether Wellman and Chaney were legally married is unknown. Stasz notes that in his memoirs, Chaney refers to London's mother Flora Wellman as having been "his wife"; he also cites an advertisement in which Flora called herself "Florence Wellman Chaney".[12]
According to Flora Wellman's account, as recorded in the San Francisco Chronicle of June 4, 1875, Chaney demanded that she have an abortion. When she refused, he disclaimed responsibility for the child. In desperation, she shot herself. She was not seriously wounded, but she was temporarily deranged. After giving birth, Flora sent the baby for wet-nursing to Virginia (Jennie) Prentiss, a formerly enslaved African-American woman and a neighbor. Prentiss was an important maternal figure throughout London's life, and he would later refer to her as his primary source of love and affection as a child.[13]
Late in 1876, Flora Wellman married John London, a partially disabled Civil War veteran, and brought her baby John, later known as Jack, to live with the newly married couple. The family moved around the San Francisco Bay Area before settling in Oakland, where London completed public grade school. The Prentiss family moved with the Londons, and remained a stable source of care for the young Jack.[13]
Share this:
Posted on May 12, 2021 by Royal Rosamond Press
On cue, Governor Gavin Newsom held a press conference and announced massive aide for the Homeless and The Arts. I had just sent my business proposal to the City Government of Belmont, who have no Arts Program that I am aware of. I had talked with a friend about getting Grace Slick to do paintings in Charlatan Square as part of my Cultural Package for the Belmont that needs to get the Governor's attention, being, I am kin to Elizabeth Rosemond Taylor, as is Belmont Pioneer, Carl Janke. Michael Wilding married Aileen Getty, and thus Carl Janke is in the Getty Family Tree. This Getty Tree For The Arts adopted Gavin when he was a teenager. The J. Paul Getty father and son moved to England. Junior was Knighted by the Queen and was titled "Sir" after he became a British subject. Liz Taylor was Knighted by the Queen for her contribution to the Film Industry that made California great.
John Presco
President: Belmont Soda Works
https://www.msn.com/en-us/news/us/gavin-newsom-proposes-12-billion-to-combat-homelessne
The investment would be broken into three parts: $8.75 billion for homeless housing units and affordable apartments; $3.7 billion for homeless prevention and rental support; and $1.5 billion to clean up roadways and public spaces.
How eight elite San Francisco families funded Gavin Newsom's political ascent – Los Angeles Times (latimes.com)
His father, Bill, was a lifelong friend of Gordon Getty, the son of oil magnate J. Paul Getty — they attended high school together. Bill Newsom later managed the Getty family trust on behalf of Gordon, estimated by Forbes to be worth more than $2 billion in 2018. Bill Newsom was so close with the family that he helped deliver the ransom money after the 1973 kidnapping of J. Paul Getty's grandson, John Paul Getty III.
In 1959, Sutton Place, a 72-room mansion, was purchased from George Sutherland-Leveson-Gower, 5th Duke of Sutherland, for £60,000, about half of what the Duke paid for it 40 years earlie
George Granville Sutherland-Leveson-Gower, 5th Duke of Sutherland, KT, PC (29 August 1888 – 1 February 1963), styled Earl Gower until 1892 and Marquess of Stafford between 1892 and 1913, was a British courtier, patron of the film industry and Conservative party politician from the Leveson-Gower family. He held minor office in the Conservative administration of Bonar Law and Stanley Baldwin in the 1920s and was later Lord Steward of the Household from 1935 to 1936. As a noted patron of the British film industry, the Sutherland Trophy, awarded by the British Film Institute, is named in his honour.
George Sutherland-Leveson-Gower, 5th Duke of Sutherland – Wikipedia
John Paul Getty Jr. – Wikipedia
Getty donated more than £140m to artistic and cultural causes from which the National Gallery received £50m. He was appointed Knight of the Order of the British Empire (KBE) in 1987, but as a foreign national could not use the title "Sir". In December 1997, Getty was granted British citizenship and renounced his US nationality. The Queen reportedly commented: "Now you can use your title. Isn't that nice?"[30]
His personal fortune was estimated at about £1.6 billion. His donations included support for the National Gallery, the British Museum, the British Film Institute,
The Cheyne Art Walk | Rosamond Press
Lord Hesketh at Belmont | Rosamond Press
California Gov. Gavin Newsom holds press conference amid surging COVID-19 cases — WATCH LIVE – YouTube
Press Releases — Californians for the Arts
Opposition to Newsom recall grows as Caitlyn Jenner, GOP generate little support, poll finds (msn.com)
The campaign to recall Gov. Gavin Newsom has failed to gain momentum in recent months as significantly more California voters favor keeping him in office, and only anemic support has surfaced for reality TV star Caitlyn Jenner while other Republican candidates hoping to take the governor's place have little backing, according to a new UC Berkeley Institute of Governmental Studies poll that was co-sponsored by the L.A. Times.
Why Queen Elizabeth's Cousin's Kremlin Scandal Pressures Royals Over Harry and Meghan (msn.com)
John Paul GETTY : Family tree by fraternelle.org (wikifrat) – Geneanet
Prince of Kent and Gordon Getty | Rosamond Press
Queen Elizabeth II's cousin has been accused of offering access to the Kremlin for $10,000 a day—pressuring the royals to show Prince Harry and Meghan Markle are not the only family members they are willing to sanction.
They offered him $200,000 to make a pre-recorded speech endorsing the company for its launch event.
The journalists approached a friend of the prince, Lord Reading, who suggested that he could make open doors to access Russian President Vladimir Putin on behalf of the company.
This, the newspaper reported, would have cost them $50,000 for a four or five day trip by the prince to Russia.
During a Zoom meeting, they filmed Prince Michael saying: "I have never had any close connection before with gold and the idea makes me very happy."
It saw him offer to film his speech at Kensington Palace and agree to reference his status as a royal.
The prince's spokesperson told Newsweek the documentary was "nonsense" and denied he was leveraging his royal status.
An undercover investigation by The Sunday Times and @C4Dispatches: Prince Michael of Kent is alleged to be secretly selling his privileged access to Vladimir Putin's Russian regime to business clients seeking favours from the Kremlin #Royalsforhire https://t.co/zXNhmtwW3i
BROAD COALITION OF ARTS, CULTURE & CREATIVITY SECTOR GARNERS DIVERSE STATEWIDE SUPPORT FOR BOLD, TRANSFORMATIONAL INVESTMENT URGING GOVERNOR NEWSOM AND THE CALIFORNIA STATE LEGISLATURE TO RESTART THE ARTS WITH STIMULUS FUNDING
California Arts Advocates, California Association of Museums and the California Chapter of the National Independent Venue Association join forces for an unprecedented $1 billion funding request.
Coalition gains support from over 500 businesses and organizations and sends over 3,500 letters to Sacramento from all legislative districts.
Sacramento, CA – May 11th, 2021 – A broad coalition representing arts workers, cultural institutions, nonprofit organizations, museums, and independent venues are calling on Governor Newsom and the California State Legislature for an unprecedented $1 billion investment in the arts, culture and creative economy. The brand-new coalition represents the first time that for-profit, non-profit, cultural organizations and arts workers have raised their voices together for the collective arts, culture and creative economies in California.
Gaining support from over 500 businesses, organizations and civic leaders across the state including Mayor Todd Gloria of San Diego and Mayor Libby Schaaf of Oakland, this proposal will provide much needed economic stimulus and investment to restart arts in California (see letter here: https://bit.ly/3ePIbQF and see map of supportive entities here: https://bit.ly/331HRsq). Additionally, over 3,500 constituents have sent letters of support to their state elected officials for this funding request so far.
Federal relief funds from the American Rescue Plan and windfall state tax receipts have given California a once-in-a-generation opportunity to invest in the arts and stabilize an historically underfunded sector of the state economy. The return on investment for the State is high with an economic impact study showing that for every dollar spent at an arts venue, twelve dollars is generated in the local economy at restaurants, bars, lodging, retail shops and transportation.
State Senators Ben Allen (26th District) and Susan Rubio (22nd District), and State Assemblymembers Laura Friedman (43rd District), Adrin Nazarian (46th District) and Sharon Quirk Silva (65th District) have emerged as the legislative champions for this bold, transformational investment.
"This money will bolster our museums, theaters, other arts and cultural institutions, and artists that were hit so hard by the pandemic," said Senator Allen (D-Santa Monica). "As we emerge from COVID-19, let's keep California at the cutting edge of arts and creative innovation and support those who inspire us to dream big dreams."
"I was a creative child with a lot of energy in a community with many bad elements. The performing and visual arts provided the outlet I needed to express myself in a creative and positive way, so I know how critical it is to support small, nonprofit performance arts programs, especially in our minority neighborhoods," noted Senator Rubio (D-Baldwin Park). "The areas already suffer due to lack of arts in schools. These organizations focus on emerging voices and artists in marginalized communities, many of whom are rarely given an opportunity in larger venues and whose needs are often ignored. We must support them now as they face financial ruin. This funding will ensure minimum wages for workers and protect our small community art programs as they deal with the aftermath of the pandemic."
"Our theaters, museums, and cultural venues were among the first to shut down during the pandemic, and they'll be among the last to reopen," said Assemblymember Friedman (D- Glendale). "This funding is a lifeline for our creative arts economy that enriches neighborhoods and communities across California."
"I am proud to join my colleagues as we stand with the creative industries that bring art, culture, jobs and prosperity to California. The arts are the backbone of millions of jobs across California that have been struggling to properly recover from the COVID-19 pandemic. Sustaining the arts is a critical investment in California's future," said Assemblymember Adrin Nazarian (D-Van Nuys).
"The unprecedented $1 billion investment will support and revitalize our arts, culture and creativity economy that have been dramatically affected by the pandemic," said Chair of the Arts, Entertainment, Sports, Tourism, and Industry Media Committee Assemblywoman Sharon Quirk-Silva (D-Fullerton). "California continues to be the center of arts and entertainment, bolstering a number of creative industries and innovative artists that are struggling from the economic impacts felt by many from COVID-19. This funding will allow our artists and creative industries the opportunity to not only reopen, but be able to revitalize our evolving art scene throughout California."
A $1 billion investment in California's arts, culture, and creativity industries will help overcome the challenges of COVID-19 restrictions and have a positive impact on jobs creation, tourism, and tax revenues. The proposal outlines stimulus investment to independent venues to provide working capital for reopening and rehiring, investments to the California Arts Council for community access to arts, workforce development and infrastructure investments including support for Senate Bill 628 (Allen), the California Creative Workforce Act, and Senate Bill 805 (Rubio), the Save Performing Arts Act, and grants for the restoration, preservation, and interpretation of California's historical, cultural, and natural resources through the California Cultural and Historical Endowment.
As California looks to rebuild local communities and recover, arts, culture and creativity will be an essential industry to stimulate local economies, bring social cohesion, provide mental health support and wellness, and deliver positive opportunities for families and youth.
####
About California Arts Advocates:
Working on behalf of artists, arts workers, arts and culture organizations, creative businesses and the millions of people that attend museums, galleries, and performances each year, the California Arts Advocates develop strategies and coordinate advocacy that strengthen arts and culture in the State. www.californiansforthearts.org/http://www.californiaartsadvocates.org
About California Association of Museums:
The California Association of Museums assists California museums in fulfilling their missions as educational and research institutions, with a vision of "stronger museums for a stronger California." California museums are located in every county across the state and include art and history museums, science centers, natural history museums, cultural centers, zoos, aquariums, children's museums, and botanical gardens. The association's 200+ institutional members represent organizations of all sizes, disciplines, and geographical regions. Learn more at www.calmuseums.org.
About National Independent Venue Association – California Chapter:
Established in November 2020 as a chapter of the greater National Independent Venue Association (NIVA), the mission of NIVA – CA is to preserve the ecosystem of independent venues and promoters in California by uniting, organizing and voicing support for our industry. Representing over 400 independent venues across California, NIVA – CA creates awareness around issues affecting independent art & culture in our communities. Learn more at https://nivacalifornia.org/.
Posted on February 20, 2022 by Royal Rosamond Press
For twenty-five years I have been trying to HAND the State of Oregon the Tolkien Legends, via Joaquin Miller. Only one person – get's what I am trying to do! I suspect others can not believe this FANTASTIC GIFT is coming from a disabled nobody on SS1. They conclude, if it was FOR REAL, someone would have given me a million dollars – for starters!
It appears Pepsi pulled out of the Superbowl halftime because of the all-black rap music message. The Racist Republican Party has spent a trillion dollars – to become even more white and racist! Many white folks are supporting Putin. The next James Bond – may be a black man or woman! We are talking about billions of dollars that are wrapped up in the Culture Wars.
What is truly a Lord of the Ring Moment, is a woman of African and Indian ancestors, is moving chess pieces on the board of – EUROPEAN WAR! VP Kamala Harris was born in Okland, where the Woodminster, born in Oregon, built his vision on The Hights.
https://en.wikipedia.org/wiki/Joaquin_Miller_House
I am running for Governor so I will have a bigger budget, and some credibility. I get $780 a month – and look what I have done! If I got $7,800 I would be able to hire a writer – and a maid! I do all my housework, and, and am becoming more crippled. I do not have a car and take the bus to my medical appointments. I use my walker to haul groceries home. Then I have to carry them upstairs. Sure people recognize I GOT SOMETING, but they reason if they wait a little longer, I might drop dead. How about L go into the rye field of total despair with a rusty pistol – and get the black crows flying? Then, it's easy pickings. Vincent only sold one painting – for forty dollars! Why aren't Black Thinkers all over that poor chap, to see if he was a racist? Does he need to be brought down a notch – or two?
The idea that white people now have to run their cultural ideas past unsuspecting black people, is flawed. Most white genius do not opporate AS A WHITE MOB out to oppress minorities. WE suffer for our art! But, in this case WE suffer because of the MASS MARKETTING that hires think tanks to assess what it will take to get more black people to see a movie about Battling Celts!
If I lose the race for Governor, perhaps the Governor can hire me to be a Cultural Consultant? Why should they? I give it away for free!
John Presco 'Candidate For Governor of Oregon;
"But, despite that, it is a fraught time to be adapting anything with even a hint of Norseness to it. American fascist organizations use Norse iconography publicly in lieu of more easily recognized swastikas and Confederate flags. American "European heritage" groups are obsessed with Norse gods and runes. These groups are often violent, and when they rally behind a symbol, the people they target tend to turn away from it."
"My ancestors have been here, speaking English, for 10 generations," she says. "It's not the case that some strange people who are not from Anglo-American culture are suddenly demanding representation. We've been here for centuries. We have been existing."
Harris on Ukraine: World at 'a decisive moment in history' | AP News
Oakland A's unveil plans for new ballpark at Howard Terminal – Athletics Nation
Vice President Kamala Harris acknowledged 'the real possibility of war' in Europe (msn.com)
Vice President Harris said that the world was facing "the real possibility of war in Europe."
Harris said the Biden administration is still aiming for a "diplomatic end to this moment."
Biden on Friday said he was "convinced" that Vladimir Putin had made the decision to invade Ukraine.
Vice President Kamala Harris on Sunday acknowledged that the world was facing "the real possibility of war in Europe," while stating the United States could "incur some cost" if Russia decided to invade Ukraine.
'The history of fantasy is racialized': Lord of the Rings series sparks debate over race | Lord of the Rings | The Guardian
The history of fantasy is racialized': Lord of the Rings series sparks debate over race
Introduction of characters of color into Tolkien's fantasy world has some fans complaining but as others point out, it's not less authentic to cast Black actors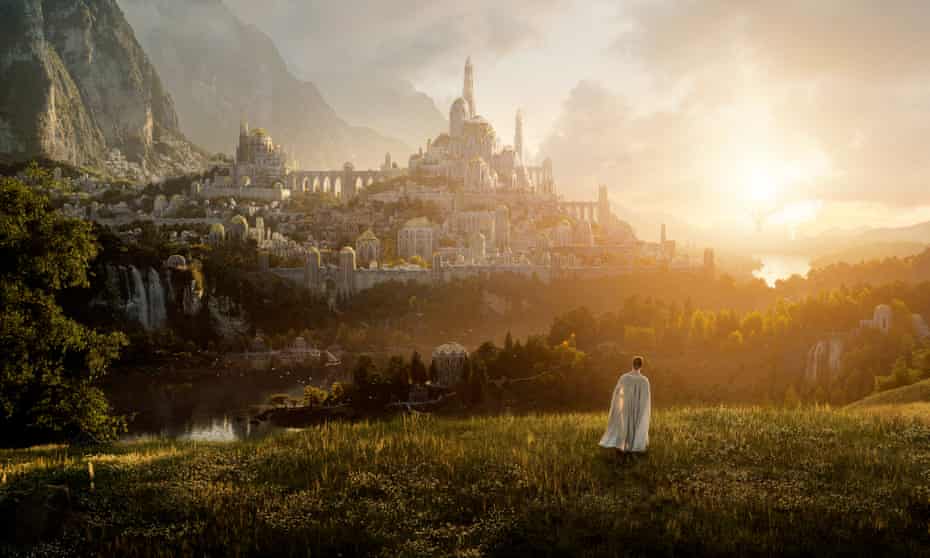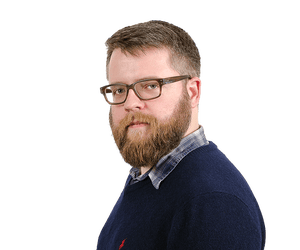 @samthielman Sun 20 Feb 2022 02.00 EST
As the new Lord of the Rings series gears up for its September launch on Amazon, the company finds itself navigating treacherous, if familiar, waters and has already triggered a fierce debate over race by introducing characters of color into JRR Tolkien's fantasy world.
The tech giant has spent a dragon's dungeon of gold on adapting the beloved story famous for its cultish fans, some of whom are deeply enmeshed in the rightwing culture war industry. Yet it is fully aware its final product has to reach a broad and modern audience to justify its eye-popping expenditure.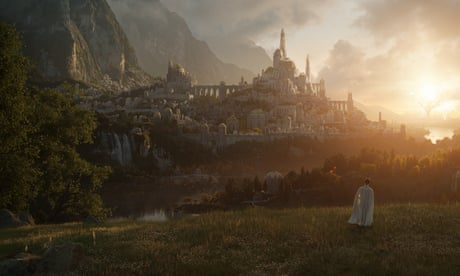 Co-produced by New Line Cinema, The Lord of the Rings: The Rings of Power isn't part of Peter Jackson's phenomenally successful Lord of the Rings and Hobbit movies, but it is intended to capitalize on their success: a streaming series set in the world of Tolkien's high-fantasy novels, with characters and battles drawn from the interior history and mythology laid forth in the books' extensive appendices. Jackson himself is not involved but the sets and costumes would be right at home in his movies.
The new series will feature the Saint Maud star Morfydd Clark as a younger version of Cate Blanchett's Elvish queen Galadriel, Benjamin Walker as heroic Elven-King Gil-Galad and Maxim Baldry as human king-to-be Isildur among many others. It cost $465m to make the first season, making it the most expensive television show in history. Over its projected five seasons, that budget will almost certainly exceed $1bn.
It is the crown jewel in Amazon's increasing investment in licensing and producing movies and TV series, which went up from $11bn to $13bn last year according to the company's annual report. In general, licensing old TV shows and movies will only get more expensive. So it's in Amazon's interest to make new shows and movies to attract subscribers and earn itself a little breathing room when it comes time to renegotiate the price of Parks & Recreation reruns.
The Lord of the Rings appendices are more of a "show bible" – the kind of notes you'd give to teleplay writers – than a narrative of their own. So producers have woven their own stories of romance and palace intrigue into the book's timelines, fairy stories and genealogical footnotes.
That has allowed them to cast people of color as some of the series' elves and dwarves, pleasing some of the books' fans and angering others. Recently, Vanity Fair ran a spread of promotional photos for the show, including images of Sophia Nomvete as Dwarven princess Disa and Ismael Cruz Córdova as Elvish warrior Arondir.
On YouTube, the trailer for The Rings of Power has 67,000 comments as of this writing, and thousands of them are the same quote from Tolkien about the corrupting and uncreative nature of evil. "Evil cannot create anything new, it can only spoil and destroy what good forces have invented and created," it reads in multiple languages. Others were more blunt. "Imagine spending millions of dollars to promote your woke social justice warrior garbage of a film. Way to tarnish a good franchise," read one. "Amazon decided to destroy Tolkien's work. Because why do a good job when you can just be corrupt and force your political beliefs," stated another.
Non-fans rolled their eyes. South Park retroactively changed its sole Black kid character's name from Token to Tolkien, the kind of backhanded acknowledgment of its own mistakes that are a staple of the irreverent cartoon's sense of humor.
Advertisement
https://339f82ca0864a2a8d6ff2110b20bfe97.safeframe.googlesyndication.com/safeframe/1-0-38/html/container.html
It's tempting to dismiss the complaining as the usual internet nerd rage. Similar disputes played out when actors of color started taking new major roles in Star Wars products. But the conflict is also about the rise of two kinds of media empire, not just one: there is Amazon, the crown jewel in the vast business empire of Jeff Bezos, the richest man in the world, and there is YouTube, a place for every dork who likes to complain about pop culture and whose darker corners are a frequent haunt of racism and bigotry.
One group is populated by people who can afford to buy the rights to The Lord of the Rings, and the other is populated by people for whom The Lord of the Rings is the second-best thing to the Bible, but for both, an incredible amount of money and influence is at stake. And Amazon is probably wary that its grand project could be vulnerable to attacks by aggrieved online superfans.
YouTubers complaining about "fan mistreatment" have hundreds of thousands, sometimes millions of subscribers. Inevitably, these fans are devoted to movies, TV shows and comics from their childhoods and many are constantly on the watch for a new version that might expand the role of women, add characters of color, or include characters who aren't straight.
When they're riled up, they can coordinate broad campaigns of harassment and even threats of violence across social media and skew perception of public opinion. It's the sort of thing that often meets with the approval of the broader rightwing media, which will sometimes fan the flames of a useful controversy. Talented social media trolls have gone on to jobs on cable television.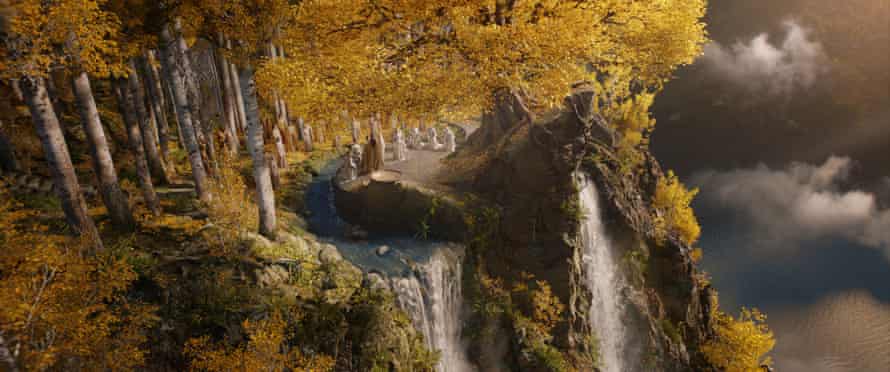 In human terms, being the target of rightwing hate campaigns can be draining and depressing. in business terms, it can really mess with a marketing budget, and that kind of power is attractive to permanently aggrieved pop culture devotees.
The extremity of protest over the "unrealistic" presence of a Black dwarf princess feels silly, considering the stories themselves are about wizards and magic rings and the occasional dragon. But audiences, says Ebony Thomas, author of The Dark Fantastic and an associate professor at the University of Michigan, are not wrong when they say that Black characters seem like they just don't belong in the notoriously white fantasy genre.
"The history of fantasy is racialized," she says. "People are used to seeing fantasies and fairytales as all-white, particularly in faux-medieval or magical-medieval settings," Thomas explains. "We're taking them out of the dream space. We're taking them out of how they imagined it could be, and so it feels off to them. So that's why they're saying, you know, 'Who are these people? This is not what Tolkien intended! It's not accurate!'"
Of course, if you're willing to go back to the poems and legends that inspired Tolkien, you will definitely find characters who are not white.
The Norse Prose Edda, compiled in 1220, includes the svartálfar, Black elves who live in Svartálfarheim; Tolkien was a devotee of Old Norse prose and verse and even translated some of the verse into English.
But, despite that, it is a fraught time to be adapting anything with even a hint of Norseness to it. American fascist organizations use Norse iconography publicly in lieu of more easily recognized swastikas and Confederate flags. American "European heritage" groups are obsessed with Norse gods and runes. These groups are often violent, and when they rally behind a symbol, the people they target tend to turn away from it.
Some devotees are refusing to cede that ground, arguing that such symbols – and fantasy more broadly – should be for everyone. "White Supremacists don't own Norse Mythology, even if some of them think they do, any more than they own the Bible, or the US Constitution, even though they might think they do," wrote fantasist Neil Gaiman on Twitter.
Gaiman is qualified to deliver that rebuke: he's written his own Norse mythology and a novel incorporating it (and other traditions) into American myth-making, American Gods.
In fact, despite its array of wizards, magic objects, warring races and deep wells of mythology, The Lord of the Rings is a decidedly non-threatening tale: fundamentally a comforting story of middle-class heroes of multiple races who triumph over enormous odds to save their way of life by working together against a common foe. This is poor soil for exterminationism – more of a saccharine conservatism, complicated by Tolkien's own experiences in the first world war.
"I don't think these books are 'fascist'," wrote the great British fantasist Michael Moorcock in 1978, "but they certainly don't exactly argue with the 18th-century enlightened Toryism with which the English comfort themselves so frequently in these upsetting times." Moorcock thought Tolkien owed a lot to AA Milne; he called the Rings books "Epic Pooh". American conservatives, too, especially evangelical Christians who venerate Tolkien and CS Lewis, love Tolkien's preoccupation with the simple life and disdain for anything urban or industrial.
Advertisement
https://339f82ca0864a2a8d6ff2110b20bfe97.safeframe.googlesyndication.com/safeframe/1-0-38/html/container.html
So is it fundamentally disrespectful to do what Amazon has done by making a modern adaptation of such a traditionalist work with a non-traditional cast?
Thomas, who loves Tolkien, doesn't think so, and she points out that the notoriously restrictive Tolkien estate doesn't think so, either. In this case, Tolkien's official interpreters are far less concerned with uniform pigmentation among the cast than they are with making sure the new show doesn't touch the potentially lucrative events of The Silmarillion, a posthumous novel the estate would surely like to see sold to a big movie studio for gobs of cash.
The question, Thomas says, is not merely of accuracy, but of authenticity, and given that race is an arbitrary construct anyway, it's not somehow less authentic to cast Black actors than it is to cast white ones.
"My ancestors have been here, speaking English, for 10 generations," she says. "It's not the case that some strange people who are not from Anglo-American culture are suddenly demanding representation. We've been here for centuries. We have been existing."
Posted on April 18, 2014 by Royal Rosamond Press
I was twelve when I came upon the Woodminster amphitheatre. I was put in a trance by what I beheld. I sensed I had entered the real world, the one I belonged in. Juanita Miller was the visionary for this outdoor theatre where plays inspired by her father were performed. Redwoods were planted around Woodminster. George Miller planted many trees in his visionary city, Fairmount. Nearby, my great grandfathers had picnics. Note the rifle hanging in the tree. The Stuttmeister farm lie just below this structure that is right out of Lord of the Rings.
Jon Presco
https://livingnewdeal.berkeley.edu/projects/woodminster-amphitheater-and-cascade-oakland-ca/
Woodminster Cascade flows from the base of Woodminster Theatre and falls over 100 feet through a series of pools. The cascade and theatre were conceived by Juanita Miller, daughter of Joaquin Miller, and were constructed by the Works Progress Administration as a memorial to California writers and poets. During their construction in 1939-40, William Penn Mott was starting his career with the Oakland Parks & Recreation Department. He was responsible for the original landscaping, roads, parks and picnic grounds in the area we are now working to restore." – http://www.wpamurals.com/oakland.htm
http://oaklandwiki.org/Joaquin_Miller_Park
http://oaklandwiki.org/Woodminster_Amphitheater
http://www.woodminster.com/Webpages/Ticketbuying/schedule.html
Posted on December 1, 2011 by Royal Rosamond Press
Christine Rosamond Benton and I were drawn into Tolkien's Trilogy. The artist known as 'Rosamond' could not put these books down, nr could I. This caused our mutual friend, Keith Purvis, a British subject, to comment;
"She doesn't know these books are real."
We three were original hippies who took the Lord of the Rings to heart as we modified the modern world, made it over more to our liking, we oblivious to what normal folk were about. This is exactly what William Morris and the Pre-Raphaelite Brother and Sisterhood did. They – returned!
I discovered the Pre-Raphaelites in 1969 and let my hair grow long for the first time. I gave up drugs in 1967 and was looking for a spiritual format. I came under the spell of the Rossetti family who were friendly with Joaquin Miller. We Presco children knew Miller's daughter as 'The White Witch' and we would call her for advice. Miller's home 'The Abbye' was above our home in the Oakland Hills. Our kindred were friends of Miller, who was also a friend of Swineburn, who wrote 'The Queen-Mother and Rosamund' and 'Rosamund Queen of Lombards. Tolkien was inspired by the Lombards.
Filed away in Rosamond's probate is my plea to the executor to allow me to be my sister's historian. I mention Miller and Rossetti. I saw myself in the role of Michael Rossetti who had his own publishing company. He published Miller and other famous poets. When I was twelve, my mother read evidence I might become a famous poet.
All my imput has been ruthlessly ignored, because petty un-creative minds have forced our families creative legacy down the tiny holes of their hidden agendas, into the mouths of worms and parasites, because these ignorant people sensed I and the real Art World, did not let them in the door – would never admit them into our circle, our ring of genius!
Jon Presco
Copyright 2011
William Morris had a major influence on J. R. R. Tolkien. As John Garth points out, unlike most authors traumatized by the experience of World War I, Tolkien did not "discard the old ways of writing, the classicism or medievalism championed by Lord Tennyson and William Morris. In his hands these traditions were reinvigorated so that they remain powerfully alive for readers today" (40). His love of Morris, in particular, goes back to his undergraduate days when he turned from studying the Greek and Latin classics to the the northern traditions — the language and literature of the Scandinavian and Germanic past. According Garth,
William Morris, from the late 1870s on, decided to "remedy" the defects of the real historical record by producing specific works of "pseudo-history," fully-fleshed stories that he could present as "re-discovered" manuscripts of ancient tribal lore. So eager were the Germanic speakers of 19th century Europe to know more about their ancestors, that sometimes even academically trained scholars would be fooled by the books Morris wrote, and asked him for his sources, and wanted to read the original saga manuscripts themselves. To which requests Morris replied "Doesn't the fool realize, that it's a romance, a work of fiction — that it's all lies!" (from May Morris, daughter of W. Morris recollections).
JRRT, a generation later than Morris, got in on the tail end of this nationalistic/ romantic period, and became as fully enmeshed in its allures as Morris. Tolkien went on to "sub-create" his own "pseudo-histories," manufacturing his versions of the source myths that would allow a richer understanding of the Nordic tradition, especially the Anglo-Saxon phenomena of England. Between them, as much by accident as firm intent, Morris and Tolkien established an entire genre of pseudo-history that has, by now in the 21st century, become one of the most popular fields of literature.
"These two men knew either much (Morris) or most (Tolkien) of all that was known about these [northern] people and their lives. They used that wealth of knowledge to create 'dreamed realities' (Morris) or an 'imaginary history' (Tolkien) about what it might have been like to live in those days. While what they wrote wasn't necessarily true in a strict sense, both knew enough about the past and were talented enough as writers that what they wrote created a strong sense that they described what might have been." ( Michael W. Perry, More to William Morris, p. 7, 2003)
So, the question then becomes, for Tolkien readers, how does Morris stand up to JRRT? Is it worth the money to buy Morris's books? Will I get the same, or at least a very similar thrill from reading them as I get when running through the pages of LotR and The Hobbit? Well, that's what I am trying to decide in the next few installments of this topic. How do the works of the two authors compare, in what ways are they similar, in what ways do they differ?
http://tolkiensring.proboards.com/index.cgi?board=authors&action=display&thread=675
Joaquin Miller looked me up at Somerset House, and left with me
the remaining proofs of his forthcoming volume. He showed me the dedication, 'To the Rossettis.' I strongly recommended him to write direct to Gabriel as to the matter before anything further is done. I mentioned the dedication to Christina. She feels some hesitation in sanctioning it, not knowing what the book may contain. If she makes up her mind to object, she is to write to Miller. I looked through the proofs and noted down some remarks on them. They include a series of poems about Christ, named Olive Leaves, implying a sort of religious, or at least personal, enthusiasm, mixed up with a good deal that has more relation to a sense of the picturesque than of the devotional. These poems, though far from worthless from their own point of view, are very defective, and would, I think be highly obnoxious to many readers and Reviewers. I have suggested to Miller the expediency of omitting them altogether. – Christina, I find, has already read these particular poems, and to some considerable extent likes them, which is so far in their favour as affecting religious readers"
The wider world of Victorian London is present: Turgenev comes to dinner, Browning sends his new volumes, Swinburne arrives drunk, and the American poet and adventurer Joaquin Miller makes himself known to the Rossetti circle. Nine appendices include five devoted to Poems and one to the Fleshly School controversy.
Joaquin Miller Cabin is located in Washington, DC. The Hights, the Oakland home Miller built at the end of his life, is currently known as the Joaquin Miller House and is part of Joaquin Miller Park. He planted the surrounding trees and he personally built, on the eminence to the north, his own funeral pyre and monuments dedicated to Moses, General John C. Frémont, and the poets Robert Browning and Elizabeth Barrett Browning. The Japanese poet Yone Noguchi began his literary career while living in the cabin adjoining Millers' during the latter half of the 1890s. The Hights was purchased by the city of Oakland in 1919 and can be found in Joaquin Miller Park.[42] It is now a designated California Historical Landmark.
Miller went to England, where he was celebrated as a frontier oddity. There, in May 1871, Miller published Songs of the Sierras, the book which finalized his nickname as the "Poet of the Sierras".[22] It was well-received by the British press and members of the Pre-Raphaelite Brotherhood, particularly Dante Gabriel Rossetti and William Michael Rossetti.
While in England, he was one of the few Americans invited into the Savage Club along with Julian Hawthorne, son of Nathaniel Hawthorne. The younger Hawthorne referred to Miller as "a licensed libertine" but admitted him "charming, amiable, and harmless".[
The Savage Club was formed to supply the want which Dr Samuel Johnson and his friends experienced when they founded the Literary Club. A little band of authors, journalists and artists felt the need of a place of reunion where, in their hours of leisure, they might gather together and enjoy each other's society, apart from the publicity of that which was known in Johnson's time as the coffee house, and equally apart from the chilling splendour of the modern club.
At present, there are 315 members. The club maintains a tradition of fortnightly dinners for members and their guests, always followed by entertainment. These dinners often feature a variety of famous performers from music hall to concert hall. Several times a year members invite ladies to share both the dinner and the entertainment — sometimes as performers. On these occasions guests always include widows of former Savages, who are known as Rosemaries (after rosemary, a symbol of remembrance).
Born in London, he was a son of immigrant Italian scholar Gabriele Rossetti, and the brother of Maria Francesca Rossetti, Dante Gabriel Rossetti and Christina Georgina Rossetti.
He was one of the seven founder members of the Pre-Raphaelite Brotherhood in 1848, and became the movement's unofficial organizer and bibliographer. He edited the Brotherhood's literary magazine The Germ which published four issues in 1850 and wrote the poetry reviews for it.
It was William Michael Rossetti who recorded the aims of the Pre-Raphaelite Brotherhood at their founding meeting in September 1848:
1. To have genuine ideas to express;
2. To study nature attentively, so as to know how to express them;
3. To sympathize with what is direct and serious and heartfelt in previous art, to the exclusion of what is conventional and self-parading and learned by rote;
4. And most indispensable of all, to produce thoroughly good pictures and statues.
Although Rossetti worked full time as a civil servant, he maintained a prolific output of criticism and biography across a range of interests from Algernon Swinburne to James McNeill Whistler. He edited the diaries of his maternal uncle John William Polidori (author of The Vampyre and physician to Lord Byron), a comprehensive biography of D. G. Rossetti, and edited the collected works of D. G. Rossetti and Christina Rossetti.
Rossetti edited the first British edition of the poetry of Walt Whitman, which was published in 1868; however, this edition was bowdlerized.[1] Anne Gilchrist, who became one of the first to write about Whitman, first read his poetry from Rossetti's edition, and Rossetti helped initiate their correspondence.[2]
In 1874 he married Lucy Madox Brown, daughter of the painter Ford Madox Brown. They honeymooned in France and Italy. Their first child, Olivia Frances Madox, was born in September 1875, and her birth was celebrated in an ode of Swinburne.
William Michael Rosetti was a major contributor to the 1911 edition of the Encyclopædia Britannica; his contributions on artistic subjects were criticised by many reviewers at the time and since, as showing little evidence of having absorbed the mounting body of work by academic art historians, mostly writing in German.
Dinner at Rossetti's
by Joaquin Miller
________________________________________
There is no thing that hath not worth;
There is no evil anywhere;
There is no ill on all this earth,
If man seeks not to see it there.
September 28. I cannot forget that dinner with Dante Gabriel Rossetti, just before leaving London, nor can I hope to recall its shining and enduring glory. I am a better, larger man, because of it. And how nearly our feet are set on the same way. It was as if we were all crossing the plains, and I for a day's journey and a night's encampment fell in with and conversed with the captains of the march.
But one may not gave names and dates and details over there as here. The home is entirely a castle. The secrets of the board and fireside are sacred. And then these honest toilers and worshippers of the beautiful are shy, so shy and modest. But I like this decent English way of keeping your name down and out of sight till the coffin-lid hides your blushes–so modest these Pre-Raphaelites are that I should be in disgrace forever if I dared set down any living man's name.
But here are a few of the pearls picked up, as they were tossed about the table at intervals and sandwiched in between tales of love and lighter thoughts and things.
All London, or rather all the brain of London, the literary brain, was there. And the brain of all the world, I think, was in London. These giants of thought, champions of the beautiful earth, passed the secrets of all time and all lands before me like a mighty panorama. All night sol We dined so late that we missed breakfast. If I could remember and write down truly and exactly what these men said, I would have the best and the greatest book that ever was written, I have been trying a week in vain, I have written down and scratched out and revised till I have lost the soul of it, it seems to me; no individuality to it; only like my own stuff. If I only had set their words down on the next day instead of attempting to remember their thoughts! Alas! the sheaves have been tossed and beaten about over sea and land for days and days, till the golden grain is gone, and here is but the straw and chaff.
The master sat silent for the most part; there was a little man away down at the other end, conspicuously modest. There was a cynical fat man, and a lean philanthropist all sorts and sizes, but all lovers of the beautiful of earth. Here is what one, a painter, a ruddy-faced and a rollicking gentleman, remarked merrily to me as he poured out a glass of red wine at the beginning of the dinner:
"When travelling in the mountains of Italy, I observed that the pretty peasant women made the wine by putting grapes m a great tub, and then, getting into this tub, barefooted, on top of the grapes, treading them out with their brown, bare feet. At first I did not like to drink this wine. I did not think it was clean. But I afterward watched these pretty brown women" and here all leaned to listen, at the mention of pretty brown women– I watched these pretty brown women at their work in the primitive winepress, and I noticed that they always washed their feet after they got done treading out the wine."
All laughed at this, and the red-faced painter was so delighted that he poured out and swallowed another full glass. The master sighed as he sat at the head of the table rolling a bit of bread between thumb and finger, and said, sitting close to me: "I am an Italian who has neven seen Italy. Belle Italia!…"
By and by he quietly said that silence was the noblest attitude in all things; that the greatest poets refused to write, and that all great artists in all lines were above the folly of expression. A voice from far down the table echoed this sentiment by saying:"Heard melodies are sweet; but unheard melodies are sweeter." "Written poems are delicious; but unwritten poems are divine," cried the triumphant cynic. "What is poetry?" cries a neighbor. "All true, pure life is poetry," answers one. "But the inspiration of poetry?" "The art of poetry is in books. The inspiration of poetry in nature." To this all agreed.
Then the master very quietly spoke: "And yet do not despise the books of man. All religions, said the Chinese philosophers, are good. The only difference is, some religions are better than others, and the apparent merit of each depends largely upon a mans capacity for understanding it. This is true of .poetry. All poetry is good. I never read a poem in my life that did not have some merit, and teach some sweet lesson. The fault in reading the poems of man, as well as reading the poetry of nature, lies largely at the door of the reader. Now, what do you call poetry?" and he turned his great Italian eyes tenderly to where I sat at his side.
To me a poem must be a picture," I answered.
Proud I was when a great poet then said: "And it must be a picture–if a good poem so simple that you can understand it at a glance, eh? And see it and remember it as you would see and remember a sunset, eh?" "Aye," answered the master, "I also demand that it shall be lofty in sentiment and sublime in expression. The only rule I have for measuring the merits of a written poem, is by the height of it. Why not be able to measure its altitude as you measure one of your sublime peaks of America?"
He looked at me as he spoke of America, and I was encouraged to answer:"Yes, I do not want to remember the words. But I do want it to remain with me a picture and become a part of my life. Take this one verse from Mr. Longfellow:
"And the night shall be filled with music,
And the cares that infest the day
Shall fold their tents like the Arabs,
And as silently steal away.'"
"Good!" cried the fat cynic, who, I am sure, had never heard the couplet before, it was so sweet to him; "Good! There is a picture that will depart from no impressible clay. The silent night, the far sweet melody falling on the weary mind, the tawny picturesque Arabs stealing away m the darkness, the perfect peace, the stillness and the rest. It appeals to all the Ishmaelite in our natures, and all the time we see the tents gathered up and the silent children of the desert gliding away in the gloaming."
A transplanted American, away down at the other end by a little man among bottles, said: "The poem of Evangeline is a succession of pictures. I never read Evangeline but once." "It is a waste of time to look twice at a sunset," said Rossetti, sotto voce, and the end man went on: "But i believe I can see every picture in that poem as distinctly as if I had been the unhappy Arcadian; for here the author has called in ail the elements that go to make up a perfect poem."
"When the great epic of this new, solid Saxon tongue comes to be written," said one who sat near and was dear to the master's heart, "it will embrace all that this embraces: new and unnamed lands; ships on the sea; the still deep waters hidden away in a deep and voiceless continent; the fresh and fragrant wilderness; the curling smoke of the camp-fire; action, movement, journeys; the presence–the inspiring presence of woman; the ennobl- ing sentiment of love, devotion, and devotion to the death; faith, hope and charity,- and all in the open air."
"Yes," said the master thoughtfully, 'no great poem has ever been or ever will be fitted in a parlor, or even fashioned from a city. There is not room for it there."
"Hear! hear! you might as well try to grow a California pine in the shell of a peanut," cried I. Some laughed, some applauded, all looked curiously at me. Of course, I did not say it that well, yet I did say it far better, I mean I did not use the words carefully, but I had the advantage of action and sympathy.
Then the master said, after a bit of reflection: "Homer's Ulysses, out of which have grown books enough to cover the earth, owes its immortality to all this, and its out-door exercise. Yet it is a bloody book a bad book, in many respects–full of revenge, treachery, avarice and wrong. And old Ulysses himself seems to have been the most colossal liar on record. But for all this, the constant change of scene, the moving ships and the roar of waters, the rush of battle and the anger of the gods, the divine valor of the hero, and, above all, and over all, like a broad, white-bosomed moon through the broken clouds, the splendid life of that one woman; the shining faith, the constancy, the truth and purity of Penelope–all these make a series of pictures that pass before us like a panorama, and we will not leave off reading till we have seen them all happy together again, and been assured that the faith and constancy of that woman has had it reward. And we love him, even if he does lie!"
How all at that board leaned and listened. Yet let me again and again humbly confess to you that I do him such injustice to try thus to quote from memory. After a while he said: "Take the picture of the old, blind, slobber-mouthed dog, that has been driven forth by the wooers to die. For twenty years he has not heard the voice of his master. The master now comes, in the guise of a beggar. The dog knows his voice, struggles to rise from the ground, staggers toward him, licks his hand, falls, and dies at his feet."
Such was the soul, heart, gentleness of this greatest man that I ever saw walking in the fields of art….
Miller earned an estimated $3,000 working as a Pony Express rider, and used the money to move to Oregon. With the help of his friend, Senator Joseph Lane, he became editor of the Democratic Register in Eugene,[7] a role he held from March 15 to September 20, 1862.[8] Though no copies survive, it was known as sympathetic to the Confederacy until it was forced to shut down.[9] That year, Miller married Theresa Dyer (alias Minnie Myrtle) on September 12, 1862, in her home four days after meeting her[10] in Port Orford, Oregon.
Swinburne Meets Joaquin Miller." New York Times (10 May 1931) [Online: BR5]
Picture with the text: "Once Joaquin Miller and a British Writer Called on Swinburne, Whom the Englishman Claimed as an Intimate Friend. They Announced Themselves as Joaquin Miller, the American Poet, and a Friend. Swinburne Sent Down Word to 'Bring the American Poet Up and Tell the Friend to Go to Hell.'" [MCK]
Algernon Charles Swinburne (London, April 5, 1837 – London, April 10, 1909) was an English poet, playwright, novelist, and critic. He invented the roundel form, wrote several novels, and contributed to the famous Eleventh Edition of the Encyclopaedia Britannica. He was nominated for the Nobel Prize in Literature in every year from 1903 to 1907 and again in 1909.[1]
At Oxford Swinburne met several Pre-Raphaelites, including William Morris and Dante Gabriel Rossetti. After leaving college he lived in London and started an active writing career, where Rossetti was delighted with his 'little Northumbrian friend', a reference to Swinburne's diminutive height—he was just over five feet tall.[citation needed]
The first of Rosamond's five scenes is the most forceful in demonstrating Swinburne's debt to troubadour conventions as well as to Pre-Raphaelite stylistic influences. Courtly love preoccupations and the medieval setting overshadow elements of Jacobean revenge tragedy throughout the play. Swinburne's Rosamond, rather than the historical queen of the Courts of Love, espouses the religion of love and, as a result of her lived creed, is poisoned by Eleanor out of jealousy.
Swinburne's choice of the "rose of the world" as one of his first subjects for verse suggests that he associated his conception of Rosamond with courtly love allegory, specifically the Roman de la Rose, in which the rose is the eternal symbol of the beloved and of the perfect beauty that is fearfully transient but simultaneously immortal.3 As in Swinburne's later lyrics "Before the Mirror" and "The Year of the Rose," Rosamond's central symbol is the rose, and, like them, this play recapitulates the major preoccupations of courtly love poetry: the apotheosis of beauty; love as the necessary consequence of beauty fear of mutability; and a final insistence on the immortality of both love and beauty, which can be attained, paradoxically, only through death.
[39/40] The first scene of Rosamond characterizes its heroine as simultaneously enchanted with her own beauty, exalted by her love affair with Henry, and insecure about the permanence of her beauty and her love. Surrounded by the ephemeral rose blossoms with which she identifies in the maze at Woodstock, she is alone with her maid, Constance. Here Rosamond reveals her concern with the world's slanderous gossip about her, and as the scene progresses she attempts gradually to rebuild her self-confidence-in her beauty, in Henry's continuing devotion, and in the unassailable value of beauty and of love. At first, she is defensive:
See,
If six leaves make a rose, I stay red yet
And the wind nothing ruins me; who says
I am at waste? (Tragedies, I, 231)
Is thy name
Babe? Sweet are babes as flowers that wed the sun,
But man may be not born a babe again,
And less than man may woman. Rosamund
Stands radiant now in royal pride of place
As wife of thine and queen of Lombards–not
Cunimund's daughter. Hadst thou slain her sire
Shamefully, shame were thine to have sought her hand
And shame were hers to love thee: but he died
Manfully, by thy mightier hand than his
Manfully mastered. War, born blind as fire,
Fed not as fire upon her: many a maid
As royal dies disrobed of all but shame
And even to death burnt up for shame's sake: she
Lives, by thy grace, imperial.
ROSAMUND.
I know it.
I leave thee not the choice. Keep thou thy hand
Bloodless, and Hildegard, whom yet I love,
Dies, and in fire, the harlot's death of shame.
Last night she lured thee hither. Hate of me,
Because of late I smote her, being in wrath
Forgetful of her noble maidenhood,
Stung her for shame's sake to take hands with shame.
This if I swear, may she unswear it? Thou
Canst not but say she bade thee seek her. She
Lives while I will, as Albovine and thou
Live by my grace and mercy. Live, or die.
But live thou shalt not longer than her death,
Her death by burning, if thou slay not him.
I see my death shine in thine eyes: I see
My present death inflame them. That were not
Her surety, Almachildes. Thou shouldst know me
Now. Though thou slay me, this may save not her.
My lines are laid about her life, and may not
By breach of mine be broken.
Biography
From 1902 Eleanor Fortescue-Brickdale worked both as a painter and illustrator of fine books, among them Alfred Tennyson's Poems in 1905 and Robert Browning's Pippa Passes in 1908. She was the first female member of the Institute of Painters in Oils in 1902, a member of the RWS and also taught at the Byam Shaw School of Arts.
Posted on December 2, 2011 by Royal Rosamond Press
Christine Rosamond Benton could own the title New Pre-Raphaelite Artist, and my family could be carrying on a renowned creative tradition, but the Non-Artists have had their day, and the Beauty that has been awoken, has been ravaged, forsaken, and put out in the street. The destructive Orcs, and gallery gargoyles, have had a field day, and now guzzle down their rancid brew, and vomit up a doomsday.
Princess Rosamond is Sleeping Beauty, her kingdom the subject of Edward Burnes-Jones the Pre-Raphaelite who inspired Tolkien's Tale of the Ring. So did all the Brothers.
Jon Presco
http://en.wikipedia.org/wiki/Pre-Raphaelite_Brotherhood
Birmingham Museum & Art Gallery has a world-renowned collection of works by Burne-Jones and the Pre-Raphaelites that, some claim, strongly influenced the young J.R.R. Tolkien,[10] who would later go on to write his novels, such as The Hobbit and The Lord of the Rings, with their influence taken from the same mythological scenes portrayed by the Pre-Raphaelites.
Scene 1: The Briar Rose: The Briar Wood
In the original study for The Briar Wood some of the knights appear to be more feminine than masculine. Burne-Jones modelled the knights from women: Jane Morris, Georgiana (his wife), and Maria Zambaco, the Greek beauty who later became his paramour.
Morris and Co. designs often were created for one medium and then adapted and modified for another. Edward Burne-Jones designed a set of nine two-tile Sleeping Beauty panels for a bedroom fireplace at 'The Hill', the home of painter Myles Birket Foster in the 1860s.
Ten years later, he developed a series of three small paintings, and then four larger works that he worked on intermittently from 1870 to 1890. The series was displayed with verses by William Morris. Unlike the fairy tale tales painted for 'The Hill', the Briar Rose series does not tell a sequential story but shows the sleepers as seen by the prince as he makes his way through the castle to The Rose Bower.
Related products: The fairy
The fateful slumber floats and flows
About the tangle of the rose.
But lo the fated hand and heart
To rend the slumberous curse apart.
The threat of war, the hope of peace
The Kingdom's peril and increase.
Sleep on, and bide the latter day
When fate shall take her chains away.
The maiden pleasance of the land
Knoweth no stir of voice or hand,
No cup the sleeping waters fill,
The restless shuttle lieth still.
~William Morris
Here lies the hoarded love the key
To all the treasure that shall be.
Come, fated hand, the gift to take
And smite the sleeping world awake.
William Morris
Capturing Beauty
Part One
'Capturing Beauties Rose'
Jon Presco
Copyright 2004
"Many men say that there is nothing in dreams but fables and lies,
but one may have dreams which are not decietful, whose import becomes
quite clear afterward."
Thus begins the 'Romaunt of the Rose' by Chaucer, that ends thus…
"The ending of the tale you see
The Lover draws anigh the tree,
And takes the branch, and takes the rose,
That love and he so dearly chose."
My daughter Heather was born on Rosemary's Birthday, September 26,
1984. Eighteen months ago she was introduced to me by an angel, in a
dream. A month ater we would meet for the first time, she just
turning sweet sixteen. She never met her grandmother, Rosemary, or
her aunt,Christine, the world renouned artist, Rosamond, they passing
away before this rose, this branch of the family could be found.
When I was twenty three I let my hair grow long after the Nazarite
Artists of Germany a group who would inspire Dante Gabriel Rossetti
to form the Pre-Raphaelite Artists of Great Britain. Fair Rosamond
and the Romaunt of the Rose was an inspriration to the Pre-
Raphaelites, who like the Nazarite Artists, were bringing back a
religious theme to Art. Both groups drew upon Arthurian and Grail
legends that have been recently been linked to the Knight Templars
who are said to have been Nazarites, and who worshipped John the
Baptist, a Nazarite for life.
Rossetti did a painting of Rosamond, and Edward Burne-Jones did two,
not counting his 'Briar Rose' series who was named Rosamond by Grimm
in his tale of 'Sleeping Beauty', who I identify as the sleeping
goddess, Ariadne. King Henry built a bower and Labyrinth for Fair
Rosamond, that might have been used to initiate the Templars into an
ancient Hermetic teaching. Lord Tennyson includes her in his poem 'A
Dream of Fair Women', and Swinburne wrote an epic poem titled 'The
Queen Mother and Rosamond'.
Gautheir de Coste Calprenede makes Rosamonde the paramour of
Pharamond King of the Long-haired Franks. Swinburne wrote a similar
work about another paramour of the Merovinians titled 'Chronicle of
Fredegond,Rosamond'. Pharamond descends from Fromond, a name that
appears twice in a branch of the Rougemont/Rosemont genealogy, and
are the Lords of Neufchatel who become the De La Roche family, also
known as De La Rosa, a name born of the Rock and the Rose. Our Dreams
have come true.
Christine Rosamond Presco, a 'Rose of the World' was born October 24,
1947 in Vallejo California. Christina was the third child of Victor
and Rosemary, our mother one of four beautiful daughters born to the
writer and poet, Royal Rosamond, and Mary Magdalene Wieneke. Royal
and Mary met in Los Angeles where Mary went to live after leaving her
father's farm in Iowa. Seeking her independance, as a young woman
Mary worked as a seamtress in Downtown L.A. The Wienekes were said to
have owned castles in Germany. Mary was a frequent guest at
Krishnamurti's retreat in the Ojai Valley where her brother had a
farm and may have delved in the philosophy of the Theosophic Society.
Royal wrote stories for 'Out West' the 'Arcadian' and several Romance
magazines, he sailing to the Anacapa Islands with is friend, Dashiel
Hammet, the author of the 'Maltese Falcon', a mystery novel that was
made into a movie about the search for a golden falcon once belonging
to the Knights Templars. Royal taught Earl Stanley Gardner the
rudiments of writing. Royal's poem 'Your Name' could well acompany
Rossetti's painting of the young man writing his lover's name in the
sand.
Living by the sea in Ventura California, Rosemary, and her sister,
Lillian, were courted by the famous actor, Errol Flyn, thus, there
was a powerful sense of the Romantic in our household that would
influence both Christine's and my work. All the Rosamond women were
beautiful, they the arhetypes for the rosy women that began to peer
gracefully from their canvases in the early seventies at a changing
world, their beauty and strength heralding in the Woman's Movement,
the very idea women could now own their own Creation and Creations.
In the words of Swineburne's Fair Rosamond;
"But that I am
Part of the perfect witness for the world."
My dear sister drowned off the Coast of Carmel on March 26,1994. The
legacy this complex person left behind is an important one as we were
both influenced by the Pre-Raphaelite artists who are at the core of
Grail Mysteries that have surfaced once again in the Quest for
Religious and Spiritual pertinence. The name Rosamond means 'Rose of
the World' and is one of the names applied to the Shekinah which is
the 'Light of the World' that I believe is found at the center of the
Labyrinth, like the one King Henry the second built for the love of
his life, Fair Rosamond. He also built a Well and Arcadia for her
after the story of Tristan and Isolde. A Grail Cup entwined in a vine
was engraved on her tomb. She has been compared to Mary Magdalene by
some authors, and a Catholic Bishop upon seeing how she was being
worshipped by Knights about to go on Crusade, had her remains removed
from the Nunnery at Glascow, and scattered to the wind; he calling
her a whore.
Christine gave me credit for being her teacher, my art touring the
world in a Red Cross show when I was twelve, and then again when I
was sixteen. In 1970 I discovered Dante Gabriel Rossetti and the Pre-
Raphaelite Brotherhood, they modeling their movement after the
Nazarene artists of Germany, a guild dedicated to bringing back a
spritual base to Germany's fine art. The Rossetti family were all
gifted. Christina Rossetti was an extraordinary poet and was
considered a member of the Pre-Raphaelite Brotherhood. Her father
translated 'Dante's Inferno' and owned a Publishing firm that her
brother Michael opperated. Dante was a close friend of the famous
poet, Algernon Swineburne, whose poem 'The Queen Mother and Fair
Rosamond' became a model and inspiration for all the Pre-Raphaelites
who resurected themes from the Grail Romances, breathing new life
into the Knights and Fair Maidens of our Ancient Dawn, raising a new
light in the search for the Truth.
Share this: