Paris Jackson, allegedly, wants a DNA test to know if the rumors stating she is Elizabeth Taylor's secret daughter is true or not. The famous actress was one of her godmothers, and she was incredibly close to Michael Jackson too.
There exist no real image of Liz and Elvis together. What happened? Did they know each other? Both had PUBLICIST! Why didn't the PR People get them together – at all costs? Did Liz SLAP The King backstage at the Oscars when he made a rude remark? Who knows – Bob Hope – the Comedian?
They could have passed for brother and sister – Kissing Cousins! Elvis was 'The King of the South'. If he were alive he would give much backing to the idea he is kin to Patriot Samuel Rosamond. So would Liz, as many believed she should have played Scarlet Ohara. How many fans wanted Liz and Elvis to get married and have – five children?
Elvis, Liz, Paris, and I are kin to the Getty Family – and Ian Fleming.
Did Jada got to the Swiss Alps to have Chris Rocks 'Secret Love Child'? Is this why Will WARNED Mr. Rock to keep his mouth shut? The hired ghost writer of my famous sister's bio, demanded I sign a Non-Disclosure that would forbid me to write about my family. Here is CANCEL CULTURE! Am I a – FUNNY MAN…….A Candy Colored Clown? Who wants to go on a Joy Ride – with Will Smith?
Priscilla Presley bought one of the first paintings done by Christine Rosamond Benton. Hollywood and the Oscars is in FULL DAMAGE CONTROL as was the Music Industry when Michael Jackson was inappropriate with a minor. Let us go by the Genealogical Testimony of Ann Pressley that she submitted to Congress. Let this be the highwater mark, because, when it comes to Hollywood, the Supreme Court, and Politics……HOW LOW CAN YOU GO?
"Now it's dark."
John Presco
President: Royal Rosamond Press
A publicist is a person whose job is to generate and manage publicity for a company, a brand, or public figure – especially a celebrity – or for a work such as a book, film, or album. Publicists are public relations specialists who have the role to maintain and represent the images of individuals, rather than representing an entire corporation or business.[1] Publicists are also hired by public figures who want to maintain or protect their image.[1] Publicists brand their clients by getting magazine, TV, newspaper, and website coverage. Most top-level publicists work in private practice, handling multiple clients.
[fn p. 8: in August 1845 in Anderson district South Carolina, Mrs. Ann Pressley, 84, submitted the record of the births of her children in support of her assertion that she was acquainted with Samuel Rosamond a Captain in the war of the revolution and Colonel Anderson's Regiment and his wife Sarah Hodges before their marriage; that they were married prior to the birth of her 2nd child, James Pressley in August 1787 and that they lived together as husband and wife during her acquaintance with them. That family record reads as follows: David Pressley & Ann Edmiston was maried Novr 16th 1784 Pressley Junior was born January 29th 1786 and departed this life March 21st Insuing James Pressley was born August 7th 1787 Mary Ann Pressley was born June 26 1789 David Pressley Junior was born March 26 1791 Abner Edmiston Presley was born January 27th 1793 Esther Brown Presley was born May first 1795 Janet Pressley was born December 8th 1796 and died October 8th 1797 Jean Miller Presley was born March 15th 1799 Elizeth Pressley was born April 3rd 1800 Agnes Pressley was born February 17th 1802 Rachel [illegible] Presley was born December 10th 1803 A Daughter born October 3rd 1805 and departed this life on the 25th day of her age being 3 weeks & 4 days old
Royal Rose Of The World 5 | Rosamond Press
Ann Pressly (Edmiston)
Also Known As:
"Edmonson"
Birthdate:
circa 1763
Birthplace:
South Carolina, United States
Death:
November 17, 1848 (80-89)
Anderson, Anderson County, South Carolina, United States
Place of Burial:
Old Generostee Cemetery in Anderson Co., South Carolina
Immediate Family:
Daughter of David Edmiston and Jane Edmiston
Wife of David Pressly, II
Mother of James Pressly
Paris Jackson demanding DNA test to determine if she's Elizabeth Taylor's daughter: Rumor – Micky News
Paris wants DNA testing for the truth to come out finally
As per the New Idea, the 22-year-old model and musician wants to know if Elizabeth Taylor is her real mother, so she wants the maternity test.
"Paris was always fond of her godmother, Elizabeth Taylor," a family friend supposedly told the magazine. "The older she gets, the more she thinks she looks like Liz."
Art & Artist Estate Planning (artbusiness.com)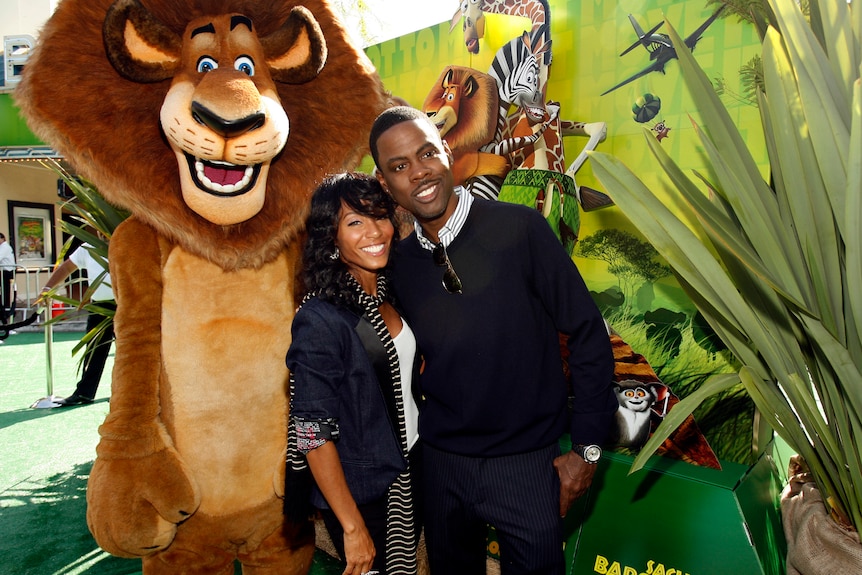 In 2016, while hosting the Oscars, Rock joked about Smith and Pinkett Smith boycotting that year's ceremony as part of the #OscarsSoWhite movement, which had sought to address a lack of diversity at the Academy Awards.
The moment Will Smith stormed the stage to hit presenter Chris Rock after a joke about his wife Jada Pinkett Smith has prompted heated discussion about Smith's actions — but also, the commentary that sparked it.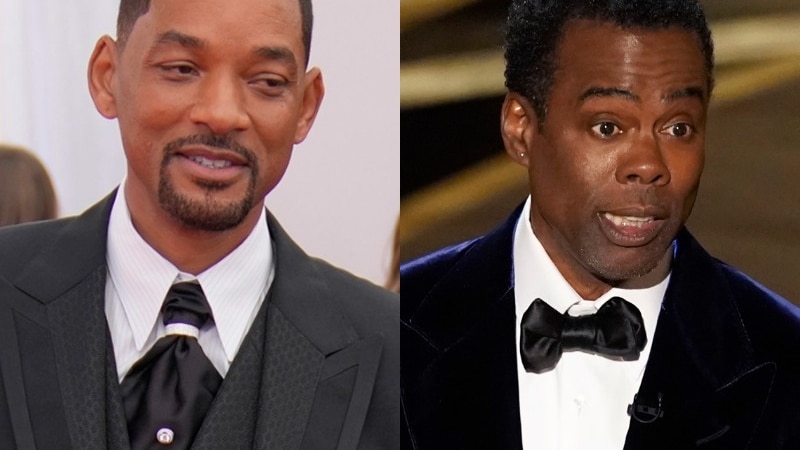 In his opening monologue, Rock said the Smiths and director Spike Lee "went mad" over the issue.
"Jada boycotting the Oscars is like me boycotting Rihanna's panties; I wasn't invited," Rock said.
Rock then joked about Pinkett Smith's anger.
"Jada's mad her man Will was not nominated for [2015 film] Concussion," he said.
"I get it. You get mad… 'It's not fair that Will was this good and didn't get nominated.'
"Yeah, you're right. It's also not fair that Will was paid $20 million for Wild Wild West, OK?" he added, referencing a 1999 film which bombed at the box office.
Posted on March 25, 2021 by Royal Rosamond Press
The job of an Executor is, to dissolve the estate, pay off creditors, and distribute the remaining estate to the people named in the Will. Executor Sydney Morris took it upon himself to REGENERATE a waning interest in the artwork – and make more money for THE HEIRS?……NO! What he was wanting to do, was sell the creative estate of a famous artist to a non-family member, and, have SELECT MEMBERS be SILENT PARTNERS in realizing profit from a book, a movie, and from making NEW PRINTS from original Rosamonds that are bought back from the owners. This is why Stacey Pierrot made a webpage and asked people who knew Christine to come forth and tell antidotes of interest, such as….."I purchased a original Rosamond, and love it very much!" Here is someone who loves her original Rosamond….
"We had Christine's very first painting in the window of the showroom where it would attract drive-by and walk-in traffic from interior designers, and the public," Ira recalls. One day a beautiful young woman came in, fell in love with the painting, and told us she had to have it for her daughter. we finally agreed to sell it to her, and that's when we realized the buyer was Priscilla Presley. Later, when we started publishing Rosamond and were dying for new works, we tried to buy the painting back, or at least obtain publishing right, but were not successful. That painting remains an original only. Priscilla was very nice about it, but wanted to keep the artwork private. As time passed, she dropped in several times to see if any new work from Christine was available. She would have become a collector, I'm sure of it."
Wow! Do you see it – you wanna-be Grifters? Priscilla got million of dollars from her late husband's estate. Why didn't she commission Christine to do MORE paintings – just for her? Why didn't she commission Rosamond to do her daughter's portrait – or a portrait of Elvis? What is….THE TRUTH? I believe my sister – IS DEAD! I suspect Priscilla did contact Stacey Pierrot to be in the book, even offer her painting for the book – BUT SHE GOT GRIFTED! She knows this kind of 'Fuck you'. Fucking around with images of Elvis – is an art form. This term "we finally agreed to sell it to her" is a dead give away. I doubt this is the testimony of Ira Cohen, who is called Kaplan. Our mother, Rosemary told me Priscilla bout her first work at the Westwood Art Show, and Ira took note when he looked at the list of buyers. He signed my poor sister to a 52 paintings a year contract.
When Mark Presco was trying to get me to sign the Non-Disclosure Agreement, Tom Snyder sent me, I asked questions.
"Drew and Shannon are not going to get money from the book!" my brother said.
Mark said he was thinking of filing a claim, because he leant our sister $3,000 dollars. Put another zero on that. All prints made from artwork not listed in the inventory of the estate, is not considered part of the estate, and thus does not go to the creditors or Heirs. This is why Mark and Vicki did not file a claim. Who else, that was close to Christine and was a…
SECRET PARTNER?
I kept it a secret that we are related to Elizabeth Rosemond Taylor, and possibll Elvis. Many people bought lithographs and serigraphs – after being told they would go up in value. They took a keen interest in what you just read. There were 8,000 family partnership prints made with a stipulation they not be sold for under $450 dollars a piece. How many Silent Partners were convinced the value of Rosamond prints would skyrocket – just because she is dead? How many Silent Partners are in Snyder's book, and believed saying horrible and denigrating things about THE ARTIST – would not hurt profits – in the slightest. The suckers eat this shit up! How may fans of Rosamond, read this pile of evil bullshit – with their jaw dropped?
Liz Taylor encouraged her friend, Michael Jackson to take up art.
When I told my seventeen year old daughter and her mother this is what was going down, they told the Comstocks, who suggested they had better get with Vicki and Mark. Patrice would later deny we were engaged to be married, after my disappeared minor daughter came back into my life after being gone to see the Wolf, and…..The Queen of 'Fuck you'.
John Presco
President: Royal Rosamond Press 'A newspaper for the arts'
"By September 2000, however, plans were underway for a biography of Decedent, which Petitioner hoped might create interest in her work. The book was published in 2002. Although the book did not spur the hoped-for interest in Decedent's life and work, efforts continued to market the concept of a screenplay based upon Decedent's life. Petitioner hoping that this might be brought to fruition, elected to keep the estate open. However, it is the Petitioner's belief the likelihood of an increased interest in Decedents work is negligible, and the time has come to close the estate."
Silent Partner Vs Secret Partner: Which Is More Beneficial | West Forum (9jatoday.com)
"A secret partner in a business partnership is a partner who has a say in the business' operations but still operate behind the scenes. The public is unaware of his/her involvement with the business in any way. He/she may have been involved in a previous business failure and for that, wouldn't want her name or reputation linked with the new business. A secret partner is satisfied to have the owner of the business be the "face" of the business, while he operates behind the scenes."
Michael Jackson – A Closeted Artist | Rosamond Press
Liz, Brando, Jackson Movie | Rosamond Press
Lisa Marie Presley – Wikipedia
Lisa Marie was born on February 1, 1968,[2] to Elvis and Priscilla Presley at Baptist Memorial Hospital-Memphis in Memphis, Tennessee,[3] nine months to the day after her parents' wedding. After her parents divorced, she lived with her mother.[4]
When her father died in August 1977, nine-year-old Lisa Marie became joint heir to his estate with her grandfather Vernon Elvis Presley and her great-grandmother Minnie Mae Hood Presley. Upon Vernon's death in 1979 and Minnie Mae's in 1980, she became the sole heir and inherited Graceland. On her 25th birthday in 1993, she inherited the estate, which had grown to an estimated $100 million. In 2004, Lisa sold 85% of her father's estate.[5]
Posted on April 12, 2018 by Royal Rosamond Press
Lined up to see our sister in her casket, I cried on my brother's shoulder. He said;
"Don't be upset. She's not dead."
I was kept away from Christine's home the day after she drowned. I believe business was discussed. A book and movie deal was put forth. Mark told me he read Snyder's rough draft. I asked him why he did not contribute. He said;
"I couldn't think of anything nice to say about her!"
When Snyder's book came out, I called him and asked why he let the lie we looted our sister's estate, remain."
"I've read your crap, and it's worse than Tom's crap!"
Tom employed Christine and my Recovery program, knowing this is what my book was going to cover. Did Tom tell Mark, and thus he wanted my book – to fail? I believe Mark read our sister's Recovery Journal, and was livid about what was written about him? Did Christine keep a record of her troubles with the IRS? When did Mark read this journal? Was Christine going to blame it on the business people she hired, and ex-partners?
Mark was parroting the theme Michael Harkins heard Stacey Pierrot deliver to many people an hour after the funeral, at the Rosamond gallery.
"Don't let the dream die!"
The adult Heir was kept in the dark. Was Mark in charge of the attempt to defraud the estate, because, he encouraged Christine not to pay taxes – twenty years ago?
Mark did not want the IRS to read his name next to Christine's because she was being investigated. This is a cover-up.
Here is the last house my sister lived in. Michael Harkins was conducting an investigation the moment we entered. My friend sat at this island talking to Rosemary and Lillian from about five to nine P.M. Mark came and went – twice. He avoided us, because of my friend, who saw NO looting. He is a suspect. How about Mark, and Garth's friend, eavesdropping in the dining room? Michael wanted to leave after Vicki flew into a rage when I said;
"If you think Shannon is going to steal, then use that video camera and record everything!"
"Why don't you do it – Mr. Big Idea Man!"
Vicki asked me to move in and live with my niece – and guard her. I believe I was being set up. I, and my friend, suspected prints had already been removed from the house – that should have been sealed! The value of these prints constitute a felony!
I lost my daughter and grandson five years ago due to these dark, and criminal information games! I am in no mood to be toyed with! Try me! I can call Mr. Harkins as a witness.
People murder people in order to contain information, and destroy information.
"Before the service, Vicki had taken the trouble to go through Christine's
bedroom, putting her jewelry and intimate belongings out of sight. As matters
turned out, it did little good, for the funeral was not long over before family
members and others were ravaging Christine's house, taking whatever could be carted away. The artist's closet, a veritable mother lode – took the worst
beating. World-class spender that Christine had been, much of the clothing had never been worn. So whatever still bore price tags was hauled off to be
exchanged for money. Jewelry disappeared, as well as other personal belongings. Gallery employees and close friends of the family, along with Vicki, were doing their best to staunch the flow – the estate had not yet been inventoried – but to no avail."
A crime is taking place. Why didn't someone call the police? How many people tried to "staunch the flow" to no avail? The best and easiest way to shut someone and control what they may reveal, is the GASLIGHT them, make them out to be deluded and insane. Tom Snyder did a great job of Gaslighting a Dead Person, who died on her first sober birthday. The second step in AA, is
2. Came to believe a power greater than ourselves could restore us to sanity.
Artists and writers are known for their mental illness. Mark hated AA. He can never admit he is mentally ill. He will take down everyone who comes close to the truth. Mark read this, and was…………..pleased! This is evidence – for the IRS! She would not listen to reason.
"We begged her to pay her taxes!"
I will be posting on Snyder's gaslighting. How can any brother allow any man to get away with punching his sister!!!!
"She had me cornered. I was trying to reason with her and get away before things got out of hand. She kept coming at me, and the bed was right there, so I finally whapped her. And it was like Bozo the clown. She bounced off the bed as if nothing had happened, and just kept right on coming. I was finally able to get around and out of the room, and years later I asked her if she remembered me slapping her during that episode. She had no memory of it whatever."
Jon Presco
https://en.wikipedia.org/wiki/Gaslighting
Jon Presco