"Former National Security Advisor John Bolton said on Friday that Russian President Vladimir Putin was waiting for former President Donald Trump to withdraw the United States from the North Atlantic Treaty Organization if he had won a second term."
When I become Governor of Oregon, I'm going to ask that Vice President Kamala Harris be the Protectorate of the West Coast, establish the Oregon, and the Jessie Brigade. Red China is a threat to California, Oregon, and Washington. The Red Army has been reborn by the mass-murderer, Vladimir Putin, and may be backed by the Red State Traitors who I encountered at Wayne Morse square. I almost got into a fist-fight with a Red Cap Insurrectionist, who had his nose bloodied by a Lesbian after he pushed her lover around. The Red Hunters will answer to Zelensky's call for Legionnaires to come help fight the Red Evil in Ukraine.
The OB will protect Asians from attacks, and report all crimes to the proper authority. If Trump had pulled the U.S. out of NATO, then they would not be able to come to – OUR DEFENSE – if China attacked us, or, militia groups doing the bidding of a treacherous president. The pope's silence is disturbing. Let us EMPOWER our new unity – and never let out guard down again! Never! Zelensky has prepared our way like Johan and Samson the Nazarite!
Here are Three Percenters pushing their way through the crowd like they did when they attacked our Nation's Capitol – two years later. This old reporter – was on it! The FBI needs to look at my video I took two years ago. I call them "big bullies". I came as the Anti-Christ because their flyer said they would be giving Biblical lessons. I am a Biblical scholar – and a prophet!
John Presco
https://en.wikipedia.org/wiki/Antichrist
A former far-right militia member testified Friday in the first trial stemming from January 6, 2021.
The witness recalled that Capitol rioters were "like spiders" as they climbed up the building.
The ex-Three Percenters member said he felt "impressed" by Guy Reffitt after the Capitol attack.
Before setting out in January 2021 from Texas to Washington, DC, Guy Reffitt determined he could lawfully carry a concealed handgun at every stop along the way except his destination: the nation's capital.
But, with a Texas-issued concealed carry permit, he decided to bring a firearm anyway. For him, the risk of prosecution was outweighed by the fear of lacking protection — and possibly dying — in the event of violence on January 6, his traveling companion recalled in court on Friday.
"I think we used the phrase, 'It's better to be tried by a jury of 12 than carried by 6 [pallbearers],'" said Rocky Hardie, a former member of the far-right Three Percenters militia, who said he met Reffitt through the group and accompanied him in Washington, DC, on January 6.
Almost 14 months to the day after their trip, Reffitt was on trial with a jury of 12 on Friday, with his travel companion testifying against him in a federal courtroom. Reffitt pleaded not guilty last year after being charged with that he obstructed an official proceeding, brought a gun to the Capitol grounds, and later threatened his children to keep them from reporting him to law enforcement.
Hardie on Friday said he and Reffitt were both armed on the Capitol grounds, in testimony that also recalled how he met Reffitt through the Three Percenters and planned to travel with him to Washington, DC, for the events of January 6.
"In life, most people talk but they don't do. He seems to be a person that actually does things and gets things done," Hardie said.
Hardie testified Friday with limited immunity. In exchange for his testimony, prosecutors agreed not to use any of his testimony against him, but the Justice Department has not ruled out bringing charges against him in connection with January 6.
In his testimony Friday, Hardie recalled approaching the Capitol with Reffitt before being separated. Hardie said he remained in radio contact with Reffitt and recounted that the rioters were "like spiders" as they climbed the walls and scaffolding of the Capitol.
On the drive from Texas to DC, Hardie said he and Reffitt spoke about dragging lawmakers out of the Capitol by their heels. Hardie recalled joking about House Speaker Nancy Pelosi's head hitting the stairs on the way out of the building.
But, Hardie said, "I didn't think it was anything someone was going to act on." He envisioned January 6 would be limited to "standing around" and "listening to the president."
"I didn't think he or anybody was going to get close to the Capitol. I thought that was impossible," Hardie said.
His testimony cast Hardie as a hanger-on of sorts who joined Reffitt outside the Capitol on January 6, but left his side as ascended the steps.
Earlier in the trial, prosecutors showed video footage of Reffitt wearing a tactical helmet and protective vest as he led a crowd up the steps, with Capitol police firing marble-sized "pepper balls" at him. Reffitt was eventually stopped with a potent pepper spray, and he did not enter the Capitol building itself.
© DOJProsecutors cited this photo in their affidavit against Capitol riot suspect Guy Wesley Reffitt, seen here flushing his eyes out with water after he was hit with pepper spray at the US Capitol on January 6, 2021. DOJ
Hardie on Friday recalled feeling "impressed" with Reffitt, who showed his bruised legs at their hotel after the Capitol attack. On a nightstand in their hotel room, Hardie said, was the handgun he believed Reffitt took to the Capitol.
Reffitt had "more courage than I did," Hardie said.
"I wasn't going to go up there," he added.
Posted on September 10, 2019 by Royal Rosamond Press
I am forever making notes for my Bond movie.
Rosamond Press
Zardoz came to the Wayne Morse Free Speech Square. I saluted a fellow Wizard of Oz.
Come back………when you know something!
Play half the Shofar video, then hit the drum circle video. Halfway into that, play Shofar, and at end of drumming. The New Jubilee Week will end on Friday, and sundown.
King John 'Antichrist After Merlin'
https://en.wikipedia.org/wiki/Zardoz
https://en.wikipedia.org/wiki/Jubilee_(biblical)
Miriam Starfish Christling
'The shit is now hitting the fan'
After returning to Texas, Reffitt recounted his activities on January 6 with fellow members of the Three Percenters. A portion of the Zoom call was played to jurors Friday.
But, within days, Reffitt changed his tune as he learned that law enforcement was tracking down suspected participants in the January 6 attack.
In one text message, he wrote, "The shit is now hitting the fan." In another, he wrote, "Start purge of all previous conversations."
Asked how he felt about Reffitt's messages, Hardie responded: "Uh-oh."
"That's what came to my mind," he said. "We had gone to Washington, DC, and … for some reason, things were coming back to us."
Hardie's testimony came a day after Reffitt's son, Jackson Reffitt, took the stand to testify against his father. The elder Reffitt broke down in tears at the sight of his 19-year-old son taking the stand.
Witness testimony and closing arguments are expected to end early next week, but Judge Dabney Friedrich has voiced frustration with the slow pace of the proceeding and urged prosecutors to pick up the pace of their questioning.
Former National Security Advisor John Bolton said Putin was "waiting" for Trump to withdraw the US from NATO.
He previously warned that Trump would have withdrawn from the alliance if he'd won a 2nd term.
Bolton also said Trump's "main interest" in Ukraine was trying to "find Hillary Clinton's computer server."
Former National Security Advisor John Bolton said on Friday that Russian President Vladimir Putin was waiting for former President Donald Trump to withdraw the United States from the North Atlantic Treaty Organization if he had won a second term.
Bolton made the remarks during a virtual event with the Washington Post on the Russian invasion of Ukraine, where Bolton mostly offered critiques of current President Joe Biden's foreign policy in the region. At the end of the event, he was asked by the Post's Michael Duffy about how close Trump came to withdrawing the country from NATO, a translantic security alliance that includes the United States, Canada, and most of Europe.
"I thought he put his foot over it, but at least he didn't withdraw then," said Bolton, who wrote in his memoir about Trump's consideration of withdrawing from NATO in 2018. "In a second Trump term, I think he may well have withdrawn from NATO. And I think Putin was waiting for that."
Trump viewed NATO as a liability during his presidency, believing that European countries were not paying enough of their fair share of the burden of providing defense to the alliance. Bolton, a State Department official during the George W. Bush administration, was brought on to be Trump's national security advisor in 2018 only to be ousted a year and a half later.
Bolton's latest comments come just days after he told Newsmax that Trump "barely knew where Ukraine was," pushing back on a host who said the former president had been "tough on Russia."
Asked whether he was satisfied by how the Trump administration handled Ukraine, Bolton criticized his former boss.
"I think it went very badly," said Bolton. "It was hard to have discussions on geostrategic issues when the president's main interest was getting… Rudy Giuliani in to see [Ukrainian President Volodymyr] Zelensky so they could go find Hillary Clinton's computer server.
He added that Ukraine's position in the "maelstrom of American presidential politics" in the last few years made it difficult for Zelensky to establish a proper relationship with the United States, which Bolton said was Ukraine's "potentially most important supporter."
Trump was impeached for the first time over his withholding of $400 million in military aid to Ukraine in order to pressure Zelensky to launch an investigation into Biden and his son Hunter over allegations of corruption.
Bolton said on Friday that former Secretary of State Mike Pompeo and former Defense Secretary Mark Esper were concerned by Trump's behavior at the time. "All of us felt that we needed to bolster Ukraine security, and were appalled at what Trump was doing," he said.
The bank added that it was "actively monitoring the situation" in Ukraine and that management would do the "utmost to safeguard the financial integrity of AIIB".
The multilateral financial institution, a brainchild of Chinese President Xi Jinping, was launched in 2016 to counter the West's dominance of the World Bank and International Monetary Fund.
Russia is among the AIIB's founding members and holds around a six percent vote in its operations. It also has a seat on the bank's board of directors.
It is the third-biggest stakeholder behind China — which holds almost 27 percent of voting power — and India.
The US and Russian armed forces have set up a direct phone line to reduce the risks of "miscalculation" amid the war in Ukraine, the Pentagon said Friday.
This Scottish fisherman stood up to Donald Trump (msn.com)
The lone fisherman who defied Donald Trump
The political and legal wranglings of former president Donald Trump may never be far from the headlines but before he took the White House, he was best known as the head of a family business that specialized in luxury real estate. Despite his self-styled approach as the ultimate dealmaker, he met his match when he went head to head with a Scottish fisherman. Click or scroll to discover more…
Map shows Russian oligarch yachts around the world as some flee to places they can't get seized (msn.com)
Insider mapped the locations of 19 yachts belonging to Russian oligarchs.
Sanctions prompted by Putin's invasion of Ukraine have put their prize assets in danger.
Several of their yachts appeared to be heading to locations where they can't be seized.
Following President Vladimir Putin's invasion of Russia and a raft of sanctions, yachts belonging to Russian oligarchs became the focus of international attention.
Using automatic tracking data, Insider mapped the location of 19 yachts belonging to some of Putin's closest inner circle as of March 3.
Their locations and routes suggest that several are heading to places that they can't be seized or with significant tax advantages.
Seizure is a real worry. On Thursday, the French finance ministry said it had seized the Amore Vero, a $120 million super-yacht belonging to Rosneft CEO Igor Sechin, which was moored in a French port.
The 500-foot Dilbar, belonging to Alisher Usmanov, was in Hamburg as of Thursday. That day, port authorities in Hamburg denied a report in Forbes that it had seized the vessel, Reuters reported. Usmanov is the subject of sanctions from the US, the UK and the EU.
Putin's own Graceful left Hamburg on February 7, Insider's map shows, and was last seen in Kaliningrad, Russia.
Former National Security Advisor John Bolton says 'Putin was waiting' for Trump to withdraw the United States from NATO in his second term (msn.com)
The United States drastically enhanced its shipments of lethal military aid and protective equipment to Ukraine as the prospect of a Russian invasion became more apparent and then a reality, according to a declassified accounting of transfers and sales reviewed by The Washington Post.
© Ukrainian Defense Ministry Press Service/APAs war loomed, U.S. armed Ukraine to hit Russian aircraft, tanks and prep for urban combat, declassified shipment list shows
The list indicates that as early as December, the Pentagon was equipping Ukrainian fighters with arms and equipment useful for fighting in urban areas, including shotguns and specialized suits to safeguard soldiers handling unexploded ordnance. Over the last week, the Biden administration has increased such shipments, sending Stinger antiaircraft missile systems for the first time and further augmenting Kyiv's supply of antitank Javelin missiles and other ammunition.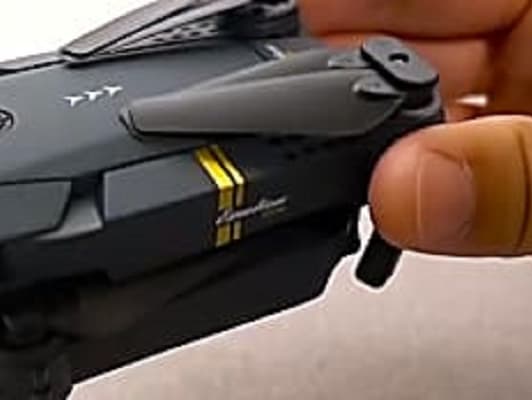 Taken together, the variety, volume and potency of firepower being rushed into the war zone illustrate the extent to which the United States sought to prepare the Ukrainian military to wage a hybrid war against Russia, even as President Biden has expressly ruled out inserting American troops into the conflict.Western allies tightlipped about how they move military aid into Ukraine
"This is a continuous process. We are always, always looking at what Ukraine needs, and we've been doing this for years now," a senior defense official told reporters Friday on the condition of anonymity under ground rules established by the Pentagon. "We have just accelerated our process of identifying requirements and accelerated our consultations as well with the Ukrainians, talking to them daily, as opposed to periodic meetings that we did before this crisis."
John Kirby, the Pentagon's chief spokesman, declined to comment. The list of materiel reviewed by The Post generally tracks with the administration's broad public statements about the transfers. It does not contain any information designated classified.
© Sergei Supinsky/AFP/Getty ImagesUkrainian military personnel load a truck with the U.S. weapons at Kyiv's Boryspil Airport on Feb. 11.
Though Ukrainian fighters have managed to slow the invasion, Russian forces continue to make gains as they bear down on urban areas. The capital, Kyiv, and Ukraine's second-largest city, Kharkiv, have come under heavy bombardment. Russian troops also are closing in on the strategic port city of Mariupol, on the Sea of Azov, and pressing from Crimea toward Ukraine's other large port city, Odessa.
Many experts say that despite the Ukrainian military's efforts to exhaust Russian forces, the war is destined to turn into a street fight, particularly if Moscow is able to assert control over key cities. The shipment list suggests that the Biden administration anticipated Ukraine would need to arm itself for a multipronged invasion.
It affirms that the Biden administration has sent Stinger man-portable air defense systems, or MANPADS, to Ukraine in the last several days, weapons that would aid soldiers targeting Russian aircraft. Those were provided alongside shipments of Javelin missiles and launchers, a mainstay of military assistance to Ukraine since 2018, as well as ammunition.
About $240 million of the $350 million in military assistance that was approved in late February has already been transferred to Ukraine, according to a senior defense official.Russia's siege of Mariupol a grim sign for other major Ukrainian cities
Those shipments are in addition to about $200 million in military assistance approved for Ukraine in late December that included M141 single-shot shoulder-launched rocket launchers, M500 shotguns, Mk-19 grenade launchers, M134 mini guns typically used for firing from helicopters, and protective suits for explosive ordnance disposal.
The Pentagon has declined to specify the amount or confirm the full roster of military equipment being supplied to Ukraine since Russian threats against the country sharply escalated over the winter. U.S. officials have cited concerns about identifying what capabilities the Ukrainians have at their disposal.
The United States is one of 14 countries that have delivered security assistance to Ukraine, some of which includes materiel that was originally provided to other U.S. allies but was approved for transfer to Ukraine. Such third-party transfers include anti-armor and antiaircraft systems, according to the list reviewed by The Post.
In the last year, the United States has committed more than $1 billion in military assistance to Ukraine, the senior defense official said. That includes counter-mortar radars, secure radios, electronic equipment, medical equipment, vehicles and a steady supply of Javelin missile systems, according to the list The Post reviewed. At least nine Island-class patrol boats and five Mi-17 transport helicopters have also been provided to Ukraine from the U.S. reserve of excess defense articles.
Ukraine had previously received 210 Javelins through the State Department's Foreign Military Financing program in 2018 and purchased an additional 150 Javelins that arrived in 2020.
The United States has committed about $3 billion in military aid to Ukraine since Russia annexed Crimea in 2014.