Posted on October 2, 2017 by Royal Rosamond Press
My late sister had a large painting of Godfrey de Bullion invading Jerusalem over he fireplace mantle. It made quite a statement. Vicki showed me the write-up of this work encased in plastic. It came with the house. My surviving sister told me;
"When Christine gave people a tour of her home, she would stand before this towering work, and say; "And this is my Mad Brother!"
My wicked sister had launched her evil campaign to sell the artistic legacy I began as a boy of twelve, to outsiders – as planed in Christine's home – BEFORE THE FUNERAL!
I have been watching Peppy Putin strutting about carrying the Russian Orthodox Cross of Jesus – claiming he is the Newest Christian Crusader to lead Christian Soldiers against the Enemies of Jesus. Mr. Peppy draws a Religious Line in the sand – and declares he is against ALL Lesbian Progressive Secular Pagan People of Satan. He amasses a huge army along His Holy Line. Then, this New Holy Liar of Liar – CROSSES this line by telling BIG LIES! He then sends his GIANT JOLLY GREEN LIAR – sneaking on tip toes across the Holy Line – and assaults the Ukranian People – WHILE THEY SLEPT!
THIS IS A SNEAK ATTACK – folks! Worthy of a little insipid pee-pee of a man, who declared invisible people across the Holy Line – ARE ON HIS SIDE! He KIDNAPPED innocent un-armed Ukrainians so he could assault them in the press!
John Presco 'Candidate For Governor of Oregon'
https://www.cnn.com/2022/02/22/europe/ukraine-putin-reaction-kyiv-intl/index.html
The Kremlin admitted the meeting was pre-recorded after a minister's watch showed a different time.
Kremlin Press Secretary Dmitry Peskov said recording meetings in advance is not unusual.
The Kremlin admitted that a dramatic Security Council meeting on Ukraine was recorded in advance after people realized a minister's watch showed the wrong time.
Kremlin admits that a dramatic Security Council meeting on Ukraine was recorded in advance, after people realized a minister's watch showed the wrong time (msn.com)
Live updates: Russia-Ukraine crisis escalates as troops advance
Axios
Tue, February 22, 2022, 2:08 PM
The latest:
Get market news worthy of your time with Axios Markets. Subscribe for free.
How we got here:
The crisis in eastern Ukraine escalated drastically on Feb. 21 when Putin recognized two pro-Russian separatist "republics" and sent Russian "peacekeepers" to the territories.
Ukraine has been battling Russian-backed separatists in the east since 2014, when Russia also occupied and annexed the Crimean Peninsula. U.S. officials began warning in November that Putin could be planning another incursion, possibly to topple the pro-Western government in Kyiv.
Over the last several weeks, the U.S. and its European allies had met with Russian officials in a variety of settings to try and build a diplomatic off-ramp, while also warning that an invasion could be imminent.
Russia had issued a series of demands, including a legal guarantee that Ukraine will never join NATO. At the same time, Putin amassed more than 150,000 troops along Ukraines borders and conducted unprecedented military drills — preparing the option to take military action if Russia didn't secure the concessions it was seeking.
White House official: 'This is the beginning of an invasion' (msn.com)
Invasion of Ukraine has begun, says senior UK minister, as Britain and US ready 'significant' sanctions (msn.com)
Sajid Javid, a senior UK minister, said Tuesday that "the invasion of Ukraine has begun".
It followed Vladimir Putin ordering soldiers into the separatist-held east of the country.
Boris Johnson confirmed the "first barrage of UK economic sanctions" will be unveiled today.
Russia's "invasion of Ukraine has begun", one of the most senior ministers in Boris Johnson's government said this morning, after President Vladimir Putin ordered troops over the border.
Sajid Javid, the Health Secretary, told Sky News the West was "waking up to a very dark day" after the Russia ordered troops to separatist-held regions Ukraine's Luhansk and Donetsk regions.
"We have seen that Putin has recognised breakaway eastern regions in Ukraine and from the reports we can already tell that he has sent in tanks and troops," he added.
"From that you can conclude that the invasion of Ukraine has begun."
Not long after, Prime Minister Boris Johnson confirmed the "first barrage of UK economic sanctions against Russia" would be unveiled later on Tuesday.
The UK has yet to say which individuals or organisations would be sanctioned, which UK government sources said was to maximise their effectiveness when announced.
Johnson stopped short of calling Monday night's move an "invasion", saying instead that Putin is "bent on a full scale invasion".
US officials also did not immediately term the latest move from Russia to be a "further invasion," a form of words meant to acknowledge the Russian annexation since 2014 of Ukraine's Crimea peninsula.
Johnson and Javid men were speaking after a Cobra meeting at 6:30 a.m. Tuesday to discuss the latest developments.
A "significant package of sanctions" would be announced later on Tuesday, a Downing Street spokesperson said.
Ben Wallace, the Defence Secretary, said that details would be set out during a press conference after coordinating a response with allies.
He said Russia had broken international law, describing the situation as "very worrying" and "incredibly serious".
He said: "Many of us were forewarning that President Putin had an agenda, you heard that agenda in his speech last night.
"This is a sovereign state – a democratic state in Europe. All of us in Europe should worry and we should not hesitate to take whatever action we need to stop President Putin from undermining both NATO and also Europe, and more importantly our values."
US estimates put the number of Russian troops on the border at around 190,000, including heavy artillery, tanks, fighter jets and other weaponry.
Officials in both the UK and US have long said they believed Putin is following a playbook designed to bring about a full-scale invasion.
Yesterday, the Prime Minister's spokesman told journalists: "President Putin's plan has in effect already begun."
Asenior White House official on Tuesday repeatedly accused Russia of mounting an "invasion" of Ukraine by sending troops into the breakaway Luhansk and Donetsk regions.
The remarks by deputy national security adviser Jon Finer represent a rhetorical shift by the Biden administration, which on Monday resisted calling Russia's moves into Ukraine an invasion after warning for months about Moscow's military buildup and increasing aggression.
Dogs should eat food, not burnt brown balls.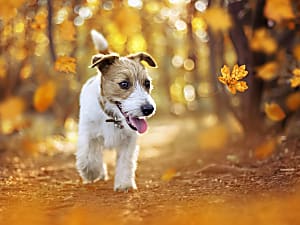 "We think this is, yes, the beginning of an invasion, Russia's latest invasion into Ukraine," Finer told CNN, referring to Russian troops moving into the so-called Donetsk People's Republic and Luhansk People's Republic — both of which are controlled by Russia-backed forces.
"I think 'latest' is important here," Finer said. "An invasion is an invasion, and that is what is underway. But Russia has been invading Ukraine since 2014," when Russia annexed the Crimean peninsula.