My granddaughter
Leonardo DaVinci
1034 Bancroft Way — Closer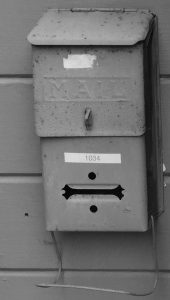 As I drew near to where the house or apartment should be my heart began to pound. I was a bit damp from the walk, and chilled by the air.   But I could not find 1034 Bancroft Way. There was a 1032 and a 1036, but no 1034. Given how elusive Pynchon had proved to be, this seemed to me at the time just right. That's perfect, I thought. If I returned to the library the librarian would no doubt tell me she couldn't find the 1975 phone book. In front of 1032 Bancroft was an old black Saab with Massachusetts license plates. In Gravity's Rainbow Massachusetts is the state of Slothrop's birth and childhood. In my heart of hearts I could not imagine that Thomas Pynchon or an actual Tyrone Slothrop lived in this area, yet circumstances seemed designed to shake my common sense."
After reading the claim that this educator might have played bridge with Pynchon, and, he almost had an orgasm, I thought it was my turn to brag. I have been denied all bragging rights concerning my offspring. Is Tom Schaub a stalker? Maybe I should be careful? What if he finds out I and the vagina Tom enjoyed went on a cross country road trip in a new Thunderbird?
The is from the New Yorker Magazine.
"Siegel and Jolly wrote a short book about Pynchon, in which Jolly said he "could slip into any character he wanted. He was really crafty, methodical." For good measure, she added, "He broke up more than one marriage, because he was too shy to find someone on his own." Harsh as that may sound, Tharaldsen ­seconds it: "That seems to be his modus operandi," she says. "He was very withdrawn, and the one way he could make connections with women would be through his friends … It's a pattern."
https://www.vulture.com/2013/08/thomas-pynchon-bleeding-edge.html
I woke up from my nap, because, in my dream, I was in bed with my ex-wife, Mary Ann Tharaldsen, profusely apologizing for what went wrong, that was a real tragedy. Her ex instigated a child custody battle. She lived in this San Rafael house with her attorney husband. She lived in an appartment in Manhattan Beach with Thomas Pynchon. It looks like she lived in Eugene for awhile. Tom has yet to pop up in one of my dreams.
https://rosamondpress.com/2012/04/08/thomas-pynchons-lover-and-lolita/
I had been reading an article by Hanggi about all the "offspring" Thomas Pynchon is responsible for. Many avant-guarde musicians attached themselves to Pynchon's Star. Tom is in my family tree because of a tiny piece of paper that says Tom and my ex were marred. Looking for my articles on Tom's love of Jazz, I found this article.
I wanted to out do the other Pynchon authors, and came up with this;
https://rosamondpress.com/2018/08/29/black-pynchon/
Other cities and locations that Mary could have lived includes Burlington,NC, Pittsboro,NC, Oakland,CA, Fearrington,NC, San Rafael,CA, Fearrington Village,NC, Novato,CA, Eugene,OR, Woodacre,CA, Marcola,OR, Durham,NC, Chapel Hill,NC, Mill Valley,CA. We currently show as many as 24 address,
Tom Schaub has taught at University of California Berkeley and University of Wisconsin Madison. He has been Executive Editor of Contemporary Literature since 1989, and has published widely on Thomas Pynchon, including Thomas Pynchon: The Voice of Ambiguity,
Schaub is name dropping – Berkeley streets! One of them is College Ave. where Tom and Maryanne lived. Close, but no cigar! There is a picture of a mail box, which is sexually suggestive i.e. Male Penis & Box-Vagina. I am considering making ultrasound images of a penis in a uterus and have a showing in a museum. I have been working on a eulogy for Kenney Reed just in case I am called to give one. How's this for an opening.
"Kenny Reed and I enjoyed the same vagina. This may account for the vivid dreams he appeared in. Thrice I went home to Oakland, and, try as I may not, to, I ended up in the all-black part of town. I would find Kenny there, in this part. I knew what it was to be a black man. This was a dangerous place. Almost everyone did their best not to look, scared – but scary! But, there were black men around Kenny who were tired of this shit. We began to discuss how we could change everything. I woke up."
Well, that worked, till the next time. Will there be a next time?
Above is an image of my daughter and un-born granddaughter. How about changing her alleged words?
"Penis's are a part of life, and living in fear is not healthy for anyone!"
My daughter and I had a falling out eight years ago over he aunt's weak bladder. I was not told she was pregnant – thrice. I wrote the editor of North Bay Woman's Magazine and informed her my daughter has never been married, and has gotten pregnant with two men. I failed to shame anyone.
"How dare you, Mam, invade my privacy by showing images of my daughter's reproduction organs – with child! Your mag is going to end up in dental office all over Marine county, for anyone to pick up, and drool over!"
All the woman gathered around the Blessed Virgin Heather and her immaculate conception, and publicly castrated me. This is why I am asking my Fellow Man to send me an ultrasound of their erection encased beautifully in a healthy uterus. I will publish everyone of these divine images! A literary license and precedent has been set. We must, and can – take pride! We will not be left outside the redeemable parts, like some filthy beast! We are worthy of being inside the sanctuary – with the lit votive candles!
"We're a work of art!"
Note the long hair on Leonard's heterosexual.
Peter Shaprio and Tim O'Connor played music at our second wedding in Oakland.  Peter played with the Loading Zone. When we went back East, my family stayed at Peter's house in West Virginia. Anderson's song was inspired by Pynchon. Come back, this article will propagate.
I include this article about Tom carrying firecrackers in the L.A. Is On Fire in the Wilding and Cran gallery. Fire kills children in so many ways.
https://rosamondpress.com/2014/07/29/pychon-has-firecrackers/
"He was surrounded by a group of people that protected him fiercely," says Jim Hall, a peripheral member, "and you either were accepted on some level or you were not."
With his straggly hair and mustache and Army-surplus clothes, the writer who'd once resembled William Faulkner now looked more like Frank Zappa. For a while he took in a girlfriend, the young daughter of Phyllis Coates, TV's original Lois Lane, and looked after her son, Ethan. "They huddled up in that little dump he lived in," Coates remembers. "Tom was very good to Ethan." There was lots of what was once called getting together and is now called hooking up. Among the women was Chrissie Jolly, the wife of Jules Siegel, which is why his Playboy exposé was titled "Who Is Thomas Pynchon … and Why Did He Take Off With My Wife?"
Mary Ann did a life-size portrait of her friend, Mimi Farina, that was damaged at the bottom by being stored in a shed at the San Rafael house. I met Mimi at a Monterey festival. Phillis was married to Jazz Pianist, Robert Nelms. Did Pynchon get filled in on the Jazz of L.A. by his daughter and her mother. Here is Diana Prince. I see a new series…The Super Boho Man. A man with super powers hangs around the new downtown art scene as a freelance writer. The hipster suspect he is Thomas Pynchon's illegitimate son by the way he writes.
Tom accuses old friends of copping out and threatens to travel around America on The Dog, meeting people. Some folks claim he chatted with Lee Harvey Oswald on a Greyhound. This can be a series. Marilyn Reed designed and made the dress Mary Ann is wearing. Debbie's mother-in-law is Rosemary Clooney, the Jazz singer. Every episode of 'The Dog' will end with a Clooney Tune. I GOT IT!
'Bum On A Bus' starring Tom Waites (who might be Thomas Pynchon in disguise).
Synopsis: For eighty years everyone who rode the Greyhound feared they would be accosted by Wise Bum on the bus who might have a pint of gin on his person. He comes out of nowhere after you take a seat, and take a look around.
"Excuse me! Is this seat taken?"
"(Shit!)
My friend Michael Harkins used to go to L.A. on business. He would stay in a motel with his friend, Jim Morrison. They were both good friends of the poet Michael McClure. One afternoon, he stopped in a downtown bar, and heard this awful singer playing piano. When he came to the bar, they struck up a conversation – and ended up partying for two days. In Tom's convertible, overlooking the San Fernando Valley, where they were going to do all the great bars, there, Michael said;
"I'm done. I got to get away from you!"
A month later he finds out who this Downtown Bum, is. I want David Lynch to direct 'Bum on a Bus'. How can he refuse?
"Hey good looken! What are you doing the rest of your life? What town are you getting off at?"
John Presco
https://en.wikipedia.org/wiki/Closing_Time_(album)
Marilyn Reed came out with her 'Train Line' in the late 70's. Her designs were influenced by movies of the 40,s. My late sister, Christine Rosamond Benton owned a Train dress, and my ex-wife, Mary Ann Thareldsen, wore one at our wedding. These two women artists recognized the Creative Class when they saw it, as did Debbie Boone who performed 'You Light Up My Life' in M's dress.
Jon Presco
https://en.wikipedia.org/wiki/Phyllis_Coates
https://orbit.openlibhums.org/article/id/487/  
Play both videos at same time.
Gravity's Rainbow
Devo: "Whip It" from Freedom of Choice (1980) ♥
The band's Gerald Casale has stated that the song with its sadomasochistic theme and provocative video is an ode to Gravity's Rainbow (see Colby Itkowitz). According to Wikipedia, Gerald Casale told Songfacts that the lyrics were written "as an imitation of Thomas Pynchon's parodies" in Gravity's Rainbow. Links: allmusic.com | discogs.com | last.fm | Youtube
https://biblioklept.org/2015/05/01/in-which-i-read-playboy-for-the-thomas-pynchon-article/
https://rosamondpress.com/2014/07/29/why-did-you-take-my-wife/
http://maudnewton.com/blog/jules-siegel-on-pynchons-wife/
After a year of looking through phone books I didn't expect to find any of Pynchon's character names listed, but the coffee wasn't yet ready and there was still the 1975 Oakland-Berkeley phone book. The coffee machine was going through its last spasms when fiction and reality came together. There on the page was the name: "Slothrop Tyrone 1034 Bancroft Wy Brk" and a phone number.
I saw Pynchon occasionally in New York. Once he took me down to Greenwich Village to the Cafe Bohemia, where Max Roach was playing. It was the only band I ever heard in which the drums carried the melody. The Modern Jazz Quartet and the Kent Micronite Filter commercial were about as much modern music as I could handle. Pynchon, however, was deeply into the mysteries of Thelonious Monk. On religious grounds, I excused myself from attending chapel with him at the Five Spot to hear "God" play. I was an atheist.
https://waste.org/pipermail/pynchon-l/1995-May/001495.html
https://www.ncbi.nlm.nih.gov/pmc/articles/PMC28302/

Later that morning I showed the page in the phone book to my mother
Pynchon on Record, Vol. 4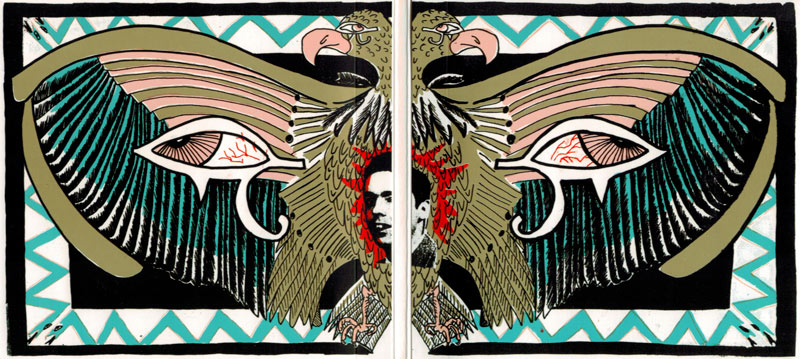 The British literature scholar Cedric Watts once wrote: "One test of literary merit is fecundity, the ability to generate offspring" (xix). More than many other novelists, Pynchon's work has generated not only literary but also musical offspring: songs, bands, entire albums inspired by Pynchon's themes and novels. In 1982, Steven Moore made a first attempt to collect such songs and inspirations in Pynchon Notes under the title "Pynchon on Record," to which Laurence Daw added "More on Pynchon on Record" in 1983 (and later expanded the list on themodernword.com). Sixteen years later, Juan García Iborra and Oscar de Jódar Bonilla published an article that added more names to the previous lists. Since then, the search algorithms on the internet have vastly improved—and so has the amount of available information and the possibilities to upload one's own material.
I just found out my ex-wife lived on College Avenue – IN OAKLAND – with Thomas Pynchon. They lived in a big apartment building  located next to 'Ye Olde Hut' where I did a lot of drinking with my friends, including Paul Drake who Mary Ann encouraged to take up acting. Paul claims he based his tough-guy persona on watching me drink, but I believe he is speaking of Richard Swartz who was a bodyguard for Dederich of Synanon. Richard held the world's record to the fifty yard dash – on his hands!
Mary Ann did illustrations for a rare book about the Symbionese Liberation Army. Her best friend, Joan (who lived right off college) came home for Thanksgiving and found her whole family blown away by the Black Mau Maus. Her father was a CEO of Standard Oil. Patty Hurst was kidnapped from 2803 Benvenue, which is about ten blocks from the Hut. I thought Mary Ann and I were going to be Facebook friends, then she prohibited any more drama. Maybe I will get an Oscar someday – late in my life – when most of my peers are dead, leaving a thousand writers to guess what became of Pynchon? What about Patty? What us olde ones don't realize, is, that every seven years you get a new generation, thus withholding information from them – is futile!
"Patty who? Pynchon? Doesn't he own a chain of tiny drive-in coffee huts?"
After declaring Mary Ann Tharaldsen a Apocalyptic Artist, I go further and suggest the excavation of her lost artwork would bring on Armageddon. Was I right?
After getting stoned with Thomas Pynchon, Pynchon pulled firecrackers out of his pocket and asked if there was somewhere he could shoot them off. Today, thousands who took LSD in the 60s, did so believing our collective minds could stop the genocide in Vietnam and bring about World Peace. When evangelicals failed to elect Sarah Palin with the help of their collective PRAYERS, they reinvented themselves as Revolutionary Soldiers, who armed with the God-given Constitution, would RUIN the choice of the Democrats for President.
Very few see the target here, being, the Christniks must negate the power of secular choice that empowers the idea of Free Will. All things must be ORDAINED. This includes The End Time, that must occur, or they are rendered False Prophets. Mary Ann is a secular prophet, the answer to Sarah Palin.
Why does Pynchon keep firecrackers in his pocket?
Jon
https://rosamondpress.com/2012/06/06/oaklands-imperial-marines/
I used to get shit-faced with Steve Kupka, who played saxophone for the Loading Zone, then for the Tower of Power. There is a strong Jazz element in both bands. Pynchon is a Jazz Lover. Did he drink at The Hut with his new bride who was married to David Seidler who won an Oscar for 'The King's Speech' ?
https://en.wikipedia.org/wiki/The_King%27s_Speech
I believe that is a portrait of David that Mary Ann Tharaldsen is holding up. There is a discussion about a movie coming out – and cashing in. I wondered why this classy dame bought a house in Oakland about a mile from the Hut. She never told me she and Tom lived in this building. She is sticking to her newfound Bohemian roots the Cornell Three have transplanted to my hometown. And Gertrude Stein said;
"There is no there – there!"
Looks like all the great writers have been "there" in the LEAVE US ALONE CITY.
Here is the 'Cornell Cluster'.
Thomas Pynchon: Mary Ann Tharaldsen: Richard Farina: David Seidler: Jules Siegel.
.https://rosamondpress.com/2015/02/23/our-home-on-miles-2/
What is truly profound, is that the Berkeley Experimental Arts Foundation was located up College about a half mile, just across the Oakland-Berkeley line in the Elmwood district where Jane Fonda lived. We're talking about The College Avenue Renaissance' made up of New Yorkers that went to Cornell. Did David live in this apartment building and drink at 'The Hut'? Richard and Mimi Farina had something to do with Thomas heading north to visit his fellow alumni. David was the leader of the famous Cornell Riot of 58. He and Richard got detained along with twenty-six un-named Co-eds. Was Mary Ann one of them? I will ask.
Alas I have the solution for the disaster movie made in Pynchon's name. There was real inherent vice going on in The Hut. The dude who shot my friend there, tried to shoot me. He went to school with Tom Hanks. Millions of folks claim they went to "The College of Hard Knocks" I think I will print up some degrees and sell them.
Even though I have twenty-nine years of sobriety, I suggest we go back to Oakland, and cozy up at the bar. How about another 'Cheers'? My unfinished novel 'The Gideon Computer' begins at the Golden West Bar that was torn down after the earthquake. My friend, Nancy Hamren, suggested I author the history of the Hippies in 1986. I chose to write about the last hippie standing – in the future! (see review of Hut below)
The Hippie Movement got its start at the Berkeley Experimental Arts Foundation that is located near the Beauty Center. The Arts were meant to play a central roll until Kesey spoke the punch with LSD, and all one could focus on was the music. Artists now took a back seat to Musicians. Poster Art did well. Peter Max and my late sister, Christine Rosamond did well. Christine took up art in 1972 after seeing a painting I did of Rena Easton when I was a roommate of Peter Shapiro, the lead guitarist for the Loading Zone.
Here are the Four Amigos on a bridge in Venice, Keith Purvis, Peter Shapiro, Tim O'Connor, and myself. We lived in a large Victorian in Oakland. I was the artist in residence. These lads were at my wedding reception. Peter and Time provided the music. The group 'Love' is now titled the innovators of proto-punk. Bryan played at our wedding. Marilyn Reed made the dress my bride is wearing. She is married to Jazz Artist, Kenny Reed, and is a good friend of Les McCann. We can't leave 'Oakland Tommy' swinging on a yardarm in Hollywood. We bring him home, bring him back – to Oakland! Come ye back to Ye Olde Hut!
I hereby make Thomas Pynchon an honorary member of the Loading Zone a.k.a. The Marbles. Then there are the Stackpoles who hung in Elmwood.
https://rosamondpress.com/2015/12/29/stackpoles-bohemian-circle/
I've been thinking of going home again – to die! Maybe I will do some murals of Ye Olde Monster' Mary Ann created, of Paul atop the roller coaster in 'Sudden Impact' and Paul impaled on a Unicorn, a fate many Republican leaders wish upon Donald Trump.
Clint Eastwood grew up in Oakland. We went to the same elementary school. Christine Wandel dated Peter Shapiro of the Loading Zone. She is close with Stefan Eins of Fashion Moda. We are talking about a New York Cluster. Add to this my favorite artist and dear friend, Amy Sargent of Walton New York, then you got a bad-ass crew of creative souls doing them Oakland Strokes!
http://www.yelp.com/biz/ye-olde-hut-Oakland
Mary Ann found me living in a shack in the Fruitvale. She was blown away when she saw my drawings for Atlantis on my draft board. When I saw her life-size painting of her friend, Mimi Baez Farina, I hung it n the side of her house, like a banner. It was sitting under the stairs, getting ruined like her other works of art in a shed in Marine. I begged her to go rescue them, but, she refused. I know she wanted to be a Great Woman Artist, and believed she fell short. There should be an award for Dramatic Creative Women…..
https://www.youtube.com/watch?v=D8UfrC3HnmA l
The Roscarette
Here is my wife-to-be facing down one of my parasites, Juan, who worked for the City of Oakland and deliberately dropped a slab of concrete on his foot so he could sue. This is almost like Fountainhead. I think this photo should be in the Smithsonian. Eat your heart out, Clint, she does your walk – better than you! This is a classic showdown!
Having majored in architecture, Mary Ann thought my hundred Atlantis drawings were worthy on a honorary degree. If the truth must be known, this was a one Bad-ass Oakland Woman! And, Tommy 'Two Teeth' couldn't hang. But, hey! Everyone deserves a second chance. Let me know if your ready for a College Ave. reunion. You can come disguised as a Hobo, if you get my drift!
The California College of Arts and Crafts was at the Oakland end of College Avenue. Ken Kesey came to speak here with the Beat English Department that dovetails nicely with the Beat Cornell English Department, who are all but ghosts sitting around the fire at 'Ye Olde Hut'.
https://www.emptymirrorbooks.com/keenan/b1966-3.html
Jon Presco
Copyright 2016
I spent years wandering around LA's skid Row and I've spent years in Oakland's "Ye Old Hut". No comparison when it comes to being treated like a human being or having some dignity. LA's skid Row takes it in all categories. Quality of people, bathrooms, bartenders and intelligence quotient. "Ye Old Hut" only hardcore masochists with no self-esteem need apply. It's basically a big Romper Room for the bartenders and their close personal friends. Even strung out and destitute I was offended by the stupidity inside this place. It took a long time but I finally grew up and I don't miss now and never will miss the gang down at
"Ye Old Hut".
I believe Thomas Pynchon wrote the above. Tommy 'Two Teeth' was known as Oakland's Howard Hughes. I think I might have had a drink with this……crusty ole snob!
https://rosamondpress.com/2015/12/30/easton-of-eastwood/
1967: A possible address for Thomas Pynchon: 5507 College Avenue Oakland, CA 94618
1967 Directory of Living Alumni, Cornell University
AB: Bachelor of Arts
BFA: Bachelor of Fine Arts
C: Civil Engineering Course
EP: Engineering Physics Course