History will be looking back to see if any writer, artist, prophet, or gleeman, saw this coup coming. What the fook is a gleeman?
What my British brothers taught me, is….
"You got to do your fooken job, which is to a human being. If you are a member of the British Empire, you got to be entertaining – and eccentric! You got to fooken know something. You got fooken history on your side – bloke!"
Dael Kingsmill; She's out there, on that crooked road, doing her gleeman thing. She owns props! American women are like lounging hogs around the trough, waiting for Farmer John to come with his pails. The first question I wanted to ask Rena Easton in our first face-to-face conversation after forty years.
"Did you bore them? Were the Brits bored by your outstanding beauty? Is this why you took it upon yourself to memorize a million poems, you like a human Juke Box of Prose?"
"There's the face that launched a thousand ships!"
I would love to see Dael do Helen – The Egg Born! For five years I employed my Egg Born as…..The Muse That Saved England. We failed! I failed! But, at least I did my fooken job!
Two fooken days ago, I ran this old ditty past the woman that caught my foolish fancy. I invited Ms. Kingsmill to join me in saving the British Empire – as my wife! I took a big chance! I made of fool of myself – as usual! But, for God's sake, why isn't there a wedding ring on her finger? Why is she fooken going it alone? This is what a real human being looks like – folks! I did her the honor of supplying her with – some real history!
I created Victoria Bond and Miriam Starfish to save the BOND Churchill created after we won the war, to make sure the two nations are there for one another. Take note of the cote of arms of Douglas Fairbanks. My cousin, Liz Taylor, was made Dame of the Empire. She was born in the home of the artist, Augustus Johns, who is a kin of Ian Fleming who served The Queen and helped beat the Nazis. The marriage of Liz's son to Aileen Getty, linked the Rosemonds to Talitha Getty, who is kin to Ian Fleming.
All this history is in grave peril. You can thank the Neo-Confederate Evangelical Politicians for this DISCORD, because they follow the dead writer, Tim LaHaye, who pointed to the European Union as the power behind the Antichrist. Millions of bored, and boring Americans, use King Jesus as their muse, they resigned to a Dictatorship taking over the two English Speaking Nations! Outrageous!
The South (only) will rise again! These assholes were good at empire building, shipping slaves from Africa, and murdering unarmed men and boys in Lawrence Kansas to make sure no one took their slaves away from them. Boris Johnson – is with these blokes! He employed Racist Fear to bring down England.
John The Gleeman
https://www.patreon.com/DaelKingsmill
https://www.patreon.com/posts/rise-of-29250356
https://rosamondpress.com/2019/08/27/ex-beautiful-model-knows-little-rocket-man/
https://rosamondpress.com/2018/09/02/douglas-fairbanks-jr-and-james-bond/
https://rosamondpress.com/2018/05/26/ian-fleming-talitha-getty-liz-taylor/
Highly-decorated Commander Fairbanks Jr., KBE, DSC, etc, after the war – and wife, Mary Lee
Medieval performers
[
edit
]
In Medieval England, a gleeman was a reciter of poetry. Like the scop, the gleeman performed poetry to the accompaniment of the harp or "glee wood".[1] The gleeman occasionally attached himself to a single/particular court but was most often a wandering entertainer, unlike the scop, who was more static. A gleeman was also less likely to compose or perform his own poetry and relied on the work of others for his material.[1]
A source cited that the number of itinerant poets were augmented by disgraced courtiers, the deformed, clairvoyants, and even the deformed as these entertainers formed troupes and catered to the whims of individual patrons.[2] An example of notable itinerant poet was Till Eulenspiegel, a fictional character famous in the 12th century.[2] These, however, do indicate that the itinerant poet is merely a fool working to elicit laughter with his acts. There are those considered geniuses such as the Scottish bards and performers of the harp who were credited for composing and preserving "many fine old songs".[3]
Ancient strolling songsters
[
edit
]
Prior to the emergence of medieval itinerant poets, there were already strolling minstrels in ancient Greece and these were more than entertainers, with an account describing them as men who recorded honorable feats and aristocratic genealogies.[4] They were thus supported by a culture of patronage.
https://www.abc.net.au/news/2019-08-29/outrage-and-protests-as-london-reacts-to-parliament-suspension/11459368
https://www.nytimes.com/2019/08/28/world/europe/reaction-boris-johnson-brexit.html
British Prime Minister Boris Johnson will limit parliament's ability to derail his Brexit plan by cutting the amount of time it will sit between now and EU exit day on Oct. 31, infuriating opponents who urged Queen Elizabeth to intervene.
In his boldest move yet to take the country out of the European Union with or without a divorce deal, Johnson set Oct. 14 for the Queen's Speech — the formal state opening of a new session of parliament that is preceded by a suspension of the House of Commons. The queen agreed to the date, effectively shutting parliament from mid-September for around a month.
Incensed, opposition leaders wrote to the queen to express their concern and asked for a meeting, threatening to drag the 93-year-old monarch into the constitutional crisis. "There will be ample time in parliament for MPs [Members of Parliament] to debate the EU, to debate Brexit and all the other issues, ample time," Johnson told reporters. Asked if he was trying to block MPs from delaying Britain's EU departure, he replied: "That is completely untrue."
While suspending parliament ahead of a Queen's Speech is the historical norm in Britain, the decision to limit parliamentary scrutiny weeks before the country's most contentious policy decision in decades prompted an immediate outcry. It also increased the chances Johnson could face a vote of no-confidence in parliament, potentially leading to an election.
"Make no mistake, this is a very British coup. Whatever one's views on Brexit, once you allow a prime minister to prevent the full and free operation of our democratic institutions you are on a very precarious path."
"Make no mistake, this is a very British coup," John McDonnell, the second most powerful man in the opposition Labour Party, said. "Whatever one's views on Brexit, once you allow a prime minister to prevent the full and free operation of our democratic institutions you are on a very precarious path." The pound fell sharply.
The Church of England said a chaotic EU exit would hurt the poor, the speaker of parliament said politicians must be heard and a group of cross-party lawmakers sought a legal injunction.
US President Donald Trump tweeted: "Would be very hard for Jeremy Corbyn, the leader of Britain's Labour Party, to seek a no-confidence vote against New Prime Minister Boris Johnson, especially in light of the fact that Boris is exactly what the U.K. has been looking for, & will prove to be "a great one!" Love UK"
Uncharted Territory
More than three years after the United Kingdom voted 52 to 48% to quit the European Union, it is still unclear on what terms — or indeed whether — the bloc's second-largest economy will leave the club it joined in 1973. With just 65 days until exit day, parliamentarians are battling to prevent the prime minister from steering the country out of the EU without a transition deal, pitching one of Europe's most stable countries into uncharted territory.
On Tuesday, the leaders of Britain's opposition parties had agreed to seek to use parliamentary procedure to force Johnson to ask Brussels for a delay to Brexit beyond Oct. 31. But with the prime minister finally showing his hand, they may try to bring him down instead. Corbyn said he would seek to use parliamentary mechanisms and then call a no-confidence vote when the time was right.
With Johnson holding a working majority of just one seat in the 650-seat parliament, members of his party who oppose a no-deal Brexit will have to decide where their loyalties lie. "I think [a no-confidence vote] is more likely, because if it is impossible to prevent prorogation, then I think it's going to be very difficult for people like myself to keep confidence in the government," Conservative Party lawmaker Dominic Grieve said.
Fellow Conservatives such as Philip Hammond, a former finance minister, described it as profoundly undemocratic. Parliament's speaker John Bercow, a powerful figure who has shown a willingness to break procedural precedents in order to ensure lawmakers can debate Brexit fully, said it was "blindingly obvious" the move was designed to restrict debate.
"Shutting down Parliament would be an offense against the democratic process and the rights of Parliamentarians as the people's elected representatives," Bercow, who voted to remain in the EU in 2016, said in a statement.
Constitutional Outrage
Sterling fell sharply, losing around a cent against the US dollar and the euro, as investors took the news as a sign that a no-deal Brexit, and the prospect of a hit to Britain's economy, was more likely. Johnson argued, however, that the move was designed to allow his government to press on with its domestic agenda.
Typically, a Queen's Speech is held every year. Johnson is a new prime minister, who took over from Theresa May in July, and so would be expected to have his own legislative priorities. He says he wants to agree to a divorce deal with Brussels but needs the bloc to change its stance on a key sticking point around neighbor Ireland first. A leading campaigner in the 2016 Brexit referendum, he has also said Britain must leave the EU to maintain faith in politics.
Parliament returns from its summer break on Sept. 3 and had been expected to sit for two weeks before breaking up again to allow political parties to hold their annual conferences. Typically it begins sitting again in early October.
The Queen's Speech is the formal state opening of a new session of parliament at which Queen Elizabeth reads a speech prepared by the government. The Queen's Speech on Oct. 14 would delay parliament's return and leave lawmakers with just over two weeks until Britain is due to leave the EU on Oct. 31. Those lawmakers opposed to a no-deal Brexit will likely have to make their response next week if they are to avoid running out of time.
Parliament suspension sparks furious backlash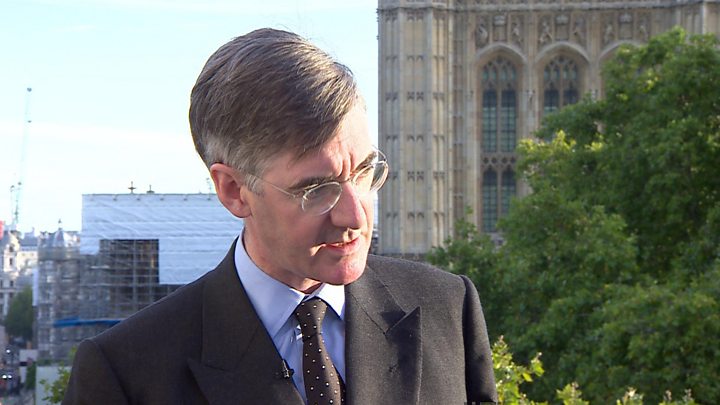 The prime minister's decision to suspend Parliament has prompted an angry backlash from MPs and opponents of a no-deal Brexit.
It sparked protests across the country, a legal challenge and a petition with more than a million signatures.
The government said the five-week suspension in September and October will still allow time to debate Brexit.
Commons leader Jacob Rees-Mogg said the outrage was "phoney", and that the move was "constitutional and proper".
"The candyfloss of outrage we've had over the last 24 hours, which I think is almost entirely confected, is from people who never wanted to leave the European Union," he told BBC Radio 4's Today programme.
"This is the greatest period of anger for them, or of confected anger, because after 31 October we will have left," he added.
Conservative peer Lord Young of Cookham has resigned from his role as government whip in the House of Lords in protest at suspension, known as prorogation.
In his resignation letter, he said the timing and length of the suspension "risks undermining the fundamental role of Parliament at a critical time in our history".
Meanwhile, Ruth Davidson has also confirmed she is quitting as leader of the Scottish Conservatives after eight years in the job.
In a statement she said "much had changed" both politically and personally during that time, which had led her to tender her resignation.
Ms Davidson – who backed Remain in the 2016 EU referendum – added she had never sought to hide the "conflict" she felt over Brexit, and urged Mr Johnson to get a Brexit deal.
What was decided?
On Wednesday, Prime Minister Boris Johnson said a Queen's Speech would take place after the suspension, on 14 October, to outline his "very exciting agenda".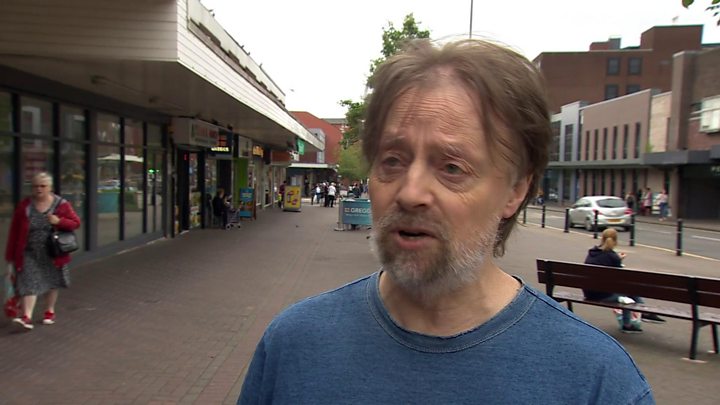 Cabinet minister Michael Gove said the suspension, which was approved by the Queen on Wednesday, was "certainly not" a political move to obstruct opposition to the UK leaving the EU without a deal.
Mr Rees-Mogg said this parliamentary session had been one of the longest in almost 400 years, so it was right to suspend it and start a new session.
MPs voted by 498 votes to 114 to leave the EU by triggering Article 50 in February 2017. That began the countdown to the UK's departure, which is now just over two months away.
But Ruth Fox – director of parliamentary experts the Hansard Society – said this prorogation was "significantly longer than we would normally have" for the purpose of starting a new parliamentary session.
Ms Fox said that depending on the day the suspension began – and on whether MPs would have voted to have a party conference recess at all – the prorogation could "potentially halve" the number of days MPs have to scrutinise the government's Brexit position.
The prime minister says he wants to leave the EU at the end of October with a deal, but is willing to leave without one rather than miss the deadline.