I hope the City found my posts about my sixteen year old daughter who just came into my life, being lured away by the outsider who titles herself 'Caretaker' of my families legacy, including our history – that she degraded. James Hiesinger brags about his family roots, and prestige, in order to get a job with the City of Carmel. My daughter thought I was the biggest loser of all time, I out of my mind to go up against the rich and powerful – with the Law on their side. You can say – God is on my side! But, who wants God when there is money and power to be had. I have not talked to my daughter is seven years, or my grandson. The could care less about – MY genealogy! They got behind Heisinger Morris and Buck so they could be – BIG WINNERS! This law firm says Estate Planning is their specialty. Bullshit! All three should be disbarred!
I just discovered I, and my daughter, and my grandson, are kin to Queen Victoria, whose close kin founded a Moravian Church. In this post I suggest a Great Reconciliation. All those papers I sent the Superior Court of Monterey, and all the time I spent recording my genealogical study in my newspaper 'Royal Rosamond Press' – was not in vane! Indeed, all my papers and posts are of religious and historic importance.
https://rosamondpress.com/2019/03/03/i-am-kin-to-queen-victoria/
John Presco
https://www.scribd.com/document/354400718/Heisinger-Buck-Morris-Proposal-Redacted
https://www.legacy.com/obituaries/montereyherald/obituary.aspx?n=james-gordon-heisinger&pid=120191282
https://rosamondpress.com/2019/03/03/the-bohemian-brethren-of-pennsylvania/
Carmel bypasses qualified city attorney candidates in favor of a campaign donor.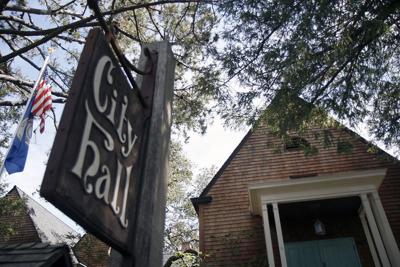 When the Carmel City Council sent out a request for proposals for a new city attorney in February, 16 lawyers and law firms from around the state replied by the March 10 deadline. Many had decades of experience representing cities on precisely the kinds of issues facing Carmel.
From the outset, council made it clear they wanted someone local. The proposals sent to the city, obtained by the Weekly via a Public Records Act request, show seven contenders were from out of the area. Of the nine remaining candidates, several were attorneys serving other regional cities, like Anthony Condotti, who represents Santa Cruz and Capitola, and James Heisinger, Jr., who has represented Sand City for 28 years.
In a closed session on May 16, the City Council chose three finalists, the documents show: David Laredo, who currently serves Pacific Grove and the Monterey Peninsula Water Management District; Jon Giffen, a Fort Ord Reuse Authority attorney; and Glen Mozingo, whose contract the City Council unanimously approved on July 11.
Mozingo has no experience as a city attorney, having presided over a firm specializing in estate planning, business law and civil litigation. On his resumé he said he served as "special counsel" to the late Los Angeles police chief Daryl Gates and former San Diego mayor Pete Wilson. Mozingo also said he'd "reviewed a plethora of municipal resolutions and ordinances" affecting his clients.
He's no stranger to Carmel, having served on the Harrison Memorial Library Board of Trustees. He also contributed $250 each to the 2016 campaigns of councilmembers Bobby Richards and Jan Reimers, who was a member of the committee that made recommendations on city attorney hiring. He donated $500 to Steve Dallas' council campaign in 2014, and $99 to his 2016 mayoral campaign.
Dallas declined to comment, referring back to positive comments about Mozingo during the July 11 meeting: "We don't have one person here today that spoke against this," Dallas said.