I just found this in the parallel business world. William Broderick, the husband of Alice Stuttmeister, was the Vice President (a Director) of the California Barrel Company that was located in the Dogpatch, south of San Francisco, and Arcate in Humbolt County where the photograph of Melba and her grandfather is taken. The photo says it is her father, but, it is her grandfather, William Oltman Stuttmeister. I know this because according the Daryl Bulkley, William was very tall, and William Broderick, was short. That is how I remember him.
The President of Cal-Barrel, was Frederick Jacob Koster, who was a member of the Bohemian Club, as was Joaquin Miller, and George Stirling, seen in a traditional tent at the Grove Gathering. When Rosemary would show us the family photos, she would say this about our kin gathered in the redwoods of the Oakland Hills.
"Those are you Bohunk kin."
Why Rosemary would say this, knowing the Prescos came from Bohemia in 1882, is puzzling. Was she once told they were Bohemian Bohos?
My father and I own the same facial features Will Stuttmeister does, who has a long face.
Jon Presco
http://www.foundsf.org/index.php?title=The_Story_of_Dogpatch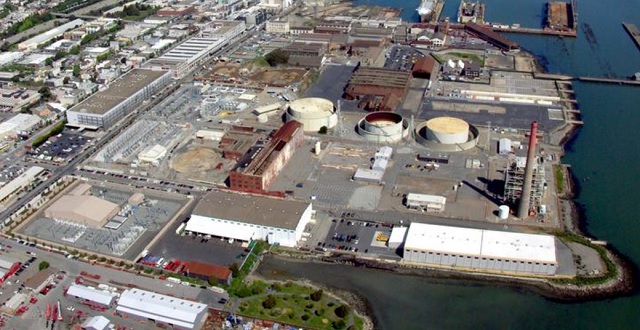 Cleanup is currently underway at the industrial area surrounding the old Potrero Power Plant site and adjacent shoreline. Draft plans were recently created and unveiled for a 29-acre Central Waterfront site at 1201 Illinois Street (bounded by Illinois, the Bay, 22nd and 23rd Streets). This area is being prepared for over 5 million square feet of development rising up to 300 feet in height.
The project is currently funded and led by California Barrel Company, with support from Associate Capital and Meg Whitman, the CEO of HP Enterprise. The overall development would introduce up to 2,700 new housing units, 220 hotel rooms, 600,000 square feet of office space and more than 100,000 square feet of retail (including a new grocery store).
To ensure capacity for these new businesses, new parking will be added for nearly 2,600 cars and 1,700 bikes. There are also plans to add a dedicated bike land down 23rd Street. Interestingly, the plans call to keep the power plant's old smokestack and its nearby Power Block structure intact.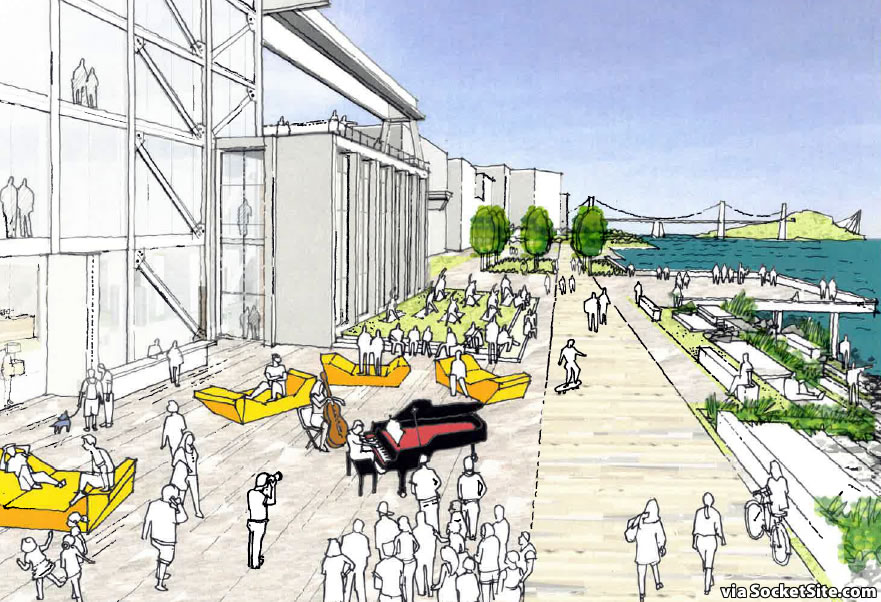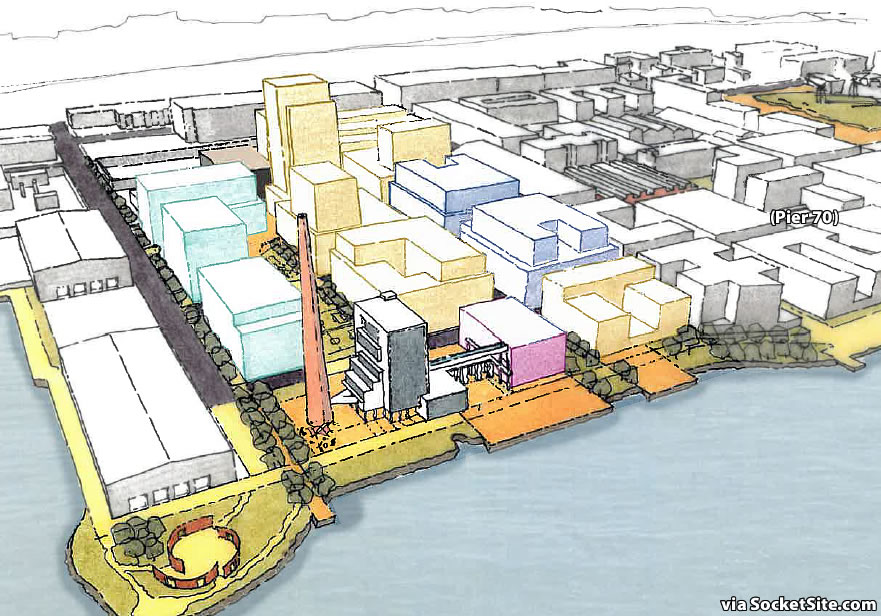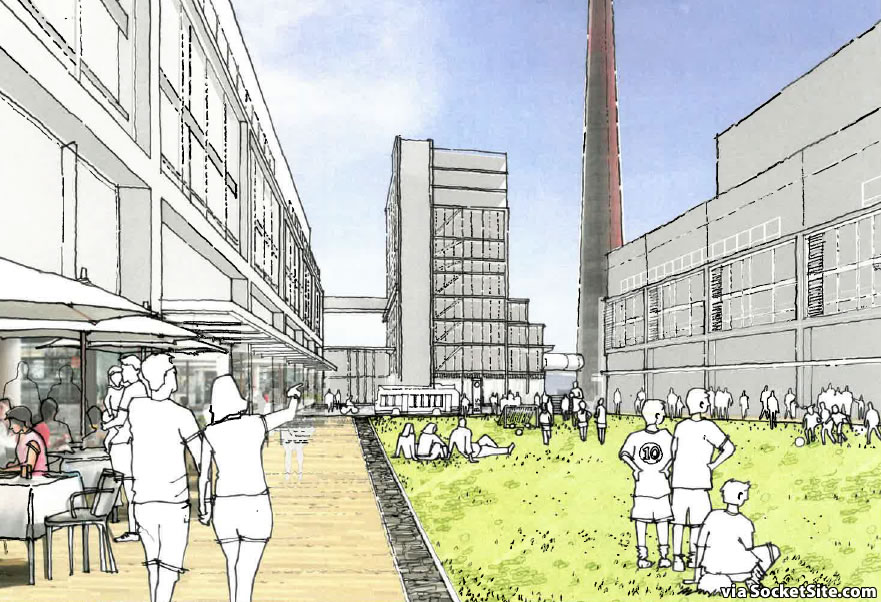 Credit: SocketSite
The proposed plan also calls for adding six acres of open space and parks. This includes a central Power Station Park, a waterfront park, and promenade connected to San Francisco's Blue Greenway. Lastly, the project team is debating the construction of a new dock that could provide water access for recreational, commercial, and municipal watercrafts.
Except for one 30-story building on the western side of the site, which is roughly the same height as the existing boiler stack along the bay, the other 18 proposed buildings range from 65 to 180 feet in height. Current zoning for this area limit buildings to 65 feet in high, so expect some amendments at some point.
The Potrero development site is near many other very large mixed-use projects such as the 28-acre Pier 70, 14-acre India Basin, the proposed Golden State Warriors arena, and the Hunters Point Shipyard and Candlestick Point.
The original power plant was previously owned by PG&E and stopped operating in 2011. It was considered one of the dirtiest energy producers in the state of California and its predecessors operated on the site going all the way back to the 1870s.
The ultimate hope is that the power plant property will become an extension of Pier 70, where a dozen historic industrial buildings will be preserved. We'll keep you posted as we find out more.
https://www.potreropowerstation.com/history/
https://calisphere.org/item/1dee5ff9e09b40b4926b263138c37ea9/
https://brbl-dl.library.yale.edu/vufind/Record/4016022
https://sfist.com/2017/09/20/potrero_waterfront_area/
http://www.socketsite.com/archives/tag/california-barrel-company
http://library.humboldt.edu/humco/holdings/photoresults.php?R=450&S=arcata&CS=All%20Collections&RS=04&PS=Any%20Photographer&ST=ALL%20words&SW=
https://www.youtube.com/watch?v=vxgU3gZmzSE
https://rosamondpress.com/2011/08/31/california-barrel-compnay-bohemian-grove/