After I post on my calling for a new Ghost Dance that may stop the Keystone Pipeline, Welles Fargo announces it is financially tied to this pipeline via Credit Suisse that my enemy Lawrence Chazen worked with in order to make Nobel Oil a offshore entity. My kindred owned a stagecoach line, and are kin the Lewis Tevis, the founder of Welles Fargo. My blog is now – SPOT ON! I was laughed at made out to be insane, now, reality has caught up with me on the path I have been on for twenty years.
Jon 'The Prophet'
World Banks have been fined six billion dollars. Lawrence Chazen set up Noble Oil in Rougemont Switzerland. I asked the executor o Rosamond's artistic and literary legacy to give me an advance on my claim so I could hire a detective to locate my children a Seer said I had. This was evidence I was insane. Stealing billions from people is seen as sane. I am the only family member that got behind my niece, the adult heir, that was also made out to be insane. "I am a member in good standing of the State Bar of California and an attorney on record for 50% interest in Shannon Rosamond. In my 16 years as a member of
the State Bar California, I have never experienced a more deliberate fraud on
any court or more reckless and calculated attempt to fraudulently take control
of a probate estate at the exclusion of the lawful heirs and total manipulation
of a tester's intent that the present efforts of Attorney's Robin Beare,
Lawrence J. Chazen and Garth Benton, the descendants former spouse."
"Over the specific argument of Ms. Beare, Judge Silver refused to appoint Mr.
Chazen. Neither Ms. Beare nor Mr. Chazen disclosed to the court the very
critical fact that Mr. Chazen has the largest single creditor's claim against
the estate and is a former business partner and business associate of Garth
Benton who the court had removed as Special Administer just moments before."
https://rosamondpress.com/2011/07/05/john-witherspoon-owen-breckenridge/
https://rosamondpress.com/2016/05/22/janke-park-hall-and-stagecoach-line-2/
https://www.benzinga.com/analyst-ratings/analyst-color/14/11/5022965/credit-suisse-upgrades-transcanada-despite-keystone-xl-v
Credit Suisse partnered with First Boston in 1978. After a large failed loan put First Boston under financial stress, Credit Suisse bought a controlling share of the bank in 1988. In the 1990s, Credit Suisse acquired the Winterthur Group, Swiss Volksbank, Swiss American Securities Inc. (SASI) and Bank Leu among others. In the year 2000, it added the U.S. investment firm Donaldson, Lufkin & Jenrette.
The company restructured itself in 2002, 2004 and 2006. It was one of the least affected banks during the global financial crisis, but afterwards began shrinking its investment business, executing layoffs and cutting costs. During the period between 2008 and 2012, Germany, Brazil, and the United States began a series of investigations into the use of Credit Suisse accounts for tax evasion. In May 2014, the company pleaded guilty to decades of conspiring to help US citizens avoid taxes, and agreed to pay $2.6 billion in fines.[4][5]
Wells Fargo & Co. is committed to helping finance the Dakota Access pipeline, which will ship almost half a million barrels of crude a day from North Dakota's shale fields to refineries in Illinois, Chief Executive Officer Tim Sloan said.
"We have an obligation," Sloan said Wednesday at the Yahoo! Finance All Markets conference in New York. "We are one of 17 banks providing a credit facility to one of our customers to build the pipeline. That credit facility was properly vetted and independently reviewed within Wells Fargo, and we thought it made sense."
Work on the 1,172 mile (1,886-kilometer) project was halted last year by the Obama administration after advocates argued the pipeline would damage sites culturally significant to Native Americans and pose an environmental hazard where it crosses the Missouri River. Reversing that decision was one of President Donald Trump's first actions after taking office and the U.S. Army has said it will grant the easements necessary to complete it. Protesters gathered at Sloan's home in San Marino, California, last month to protest the bank helping finance the pipeline, according to the Pasadena Star-News. The Seattle council voted unanimously Tuesday to cut ties with Wells Fargo and eventually pull about $3 billion in city funds because of the lender's involvement.
June Opening
The $3.8 billion project was originally scheduled to be operational by the end of 2016. Now it's expected to open June 1, assuming no new obstacles arise, a person familiar with the matter said this month. Energy Transfer Partners LP, the company building the pipeline, has said that the project would be in service in the second quarter.
Separately, Chief Financial officer John Shrewsberry, speaking at another finance conference, said Wells Fargo clients are holding off pursuing deals even as the Trump administration pushes policies aimed at reducing regulation.
"People want to believe that there will be a more business-friendly environment where there is more risk-taking," Shrewsberry said at the Credit Suisse Financial Services conference. "But I don't think it's translated into pipeline activity at this point." He added, "people are waiting for an all clear," and for policies to be implemented.
Shrewsberry also said the San Francisco-based bank's mortgage originations will probably decline in 2017 as lower refinancing activity more than offsets a stronger home-buying market. "We expect first quarter volume to be roughly in-line with the $44 billion volume" the company generated in the first three months of 2016, Shrewsberry said. That would represent a 38 percent decline from fourth-quarter originations, he said.
Donald Trump is convinced the Keystone XL oil pipeline he revived with an executive order on Jan. 24 will gush money. "I want it built, but I want a piece of the profits," he said last year at a campaign stop in North Dakota. "That's how we're going to make our country rich again."
He could be in for an unpleasant surprise. Market changes since the $8 billion cross-border pipeline was proposed in 2008 have lowered its profit potential. U.S. oil production has jumped by more than 60 percent, to around 9 million barrels a day, undercutting the need for the kind of imported crude the Keystone XL would bring from Western Canada. At the same time, oil prices have fallen by about 40 percent, to about $50 a barrel, raising questions over the viability of Canada's reserves of heavy oil sands, which are among the most expensive types of crude to produce relative to their market value. Traders spend a lot to move Canadian crude down from Alberta; cheaper transportation via Keystone XL would allow producers to charge higher prices at the wellhead.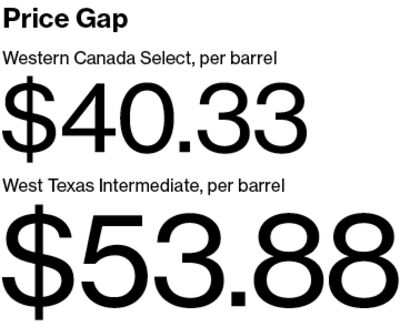 If Congress passes the kind of border-adjusted tax system the president has occasionally expressed interest in, imported Canadian oil could be taxed and made significantly more expensive for American buyers relative to oil produced in the U.S. That alone could be enough to scuttle the entire project. "If there's a border-adjusted tax, I don't think it's going to be built," says energy economist Philip Verleger of PKVerleger in Carbondale, Colo
There are several books that connect the Knights Templar with Swiss Banking. My nemesis has helped set up Noble Energy in the Cayman Islands, and in Switzerland from where the Rougemont-Rosamond family hail. A un-named group has purchased Chateau Rougemont. I suspect Oil Men from Texas. Where is the Sinclair linage from Jesus when you need it? I hope the Holy Blood Grail Alliance elects a Messiah to save us from these evil men. The home of my ancestors is being advertized as the best offshore banking city for your money.Lawrence Chazen was my father's privated lender, and a partner in the first Rosamond gallery in Carmel. Credit Suisse Group is associated with Noble and UBS bank that is in trouble due to two billion dollar trading losss by rogue trader.
Now that I have proven Bubba Jesus is not riding shotgun in some neo-Confederte's big-wheeled truck, he off to shoot some wild hogs and drink a cold six pack, maybe he will come and save the collapsing world economy that will result in the starvation of millions.
Jon Presco
Noble Corporation Board Approves Proposed Change in Place of Incorporation
SUGAR LAND, Texas, Dec. 19 /PRNewswire-FirstCall/ — Noble Corporation(NYSE: NE) announced today its Board of Directors has approved changing the place of incorporation of the publicly traded parent of the Noble group of companies from the Cayman Islands to Switzerland. The Company's shareholders will be asked to vote to approve the proposed change at a shareholders' meeting, which Noble expects will be called in the near future.
If approved by shareholders, Noble expects the change of the place of incorporation to be effective as soon as practicable following review and approval by the Grand Court of the Cayman Islands, which could occur in early 2009. The reincorporation would be achieved by merging Noble Corporation, the current Cayman Islands parent company, with a newly formed Cayman Islands subsidiary of the new Swiss parent company.
Noble Corporation's Chairman, President and Chief Executive Officer, David W. Williamssaid, "After careful consideration, our Board of Directors has concluded that a change of place of incorporation to Switzerland is in the best interests of Noble's shareholders and customers. Switzerland's stable commercial and financial environment and its well-established tax regime will help us to maintain our competitive position in the global marketplace."
Upon completion of the transaction, the Noble parent company will continue to be subject to U.S. Securities and Exchange Commission (SEC) reporting requirements, and its shares will be listed exclusively on the New York Stock Exchange under the symbol "NE", the Company's current trading symbol.
"At this point, we are continuing to evaluate whether relocating our corporate headquarters to Switzerland would be in Noble's best interest and the best interests of our shareholders," added Williams. "If we conclude that relocation is appropriate, we could begin to move personnel at any time, either before or after we conclude the transaction."
Full details of the transactions, and the associated benefits and risks, will be provided in the Company's proxy statement with respect to the shareholders' meeting.
About Noble
Noble is a leading offshore drilling contractor for the oil and gas industry. Noble performs, through its subsidiaries, contract drilling services with a fleet of 63 offshore drilling units (including five rigs currently under construction) located worldwide, including in the Middle East, India, the U.S. Gulf of Mexico, Mexico, the North Sea, Brazil, and West Africa. Noble's ordinary shares are traded on the New York Stock Exchange under the symbol "NE".
http://www.nobleenergyinc.com/Home-4.html
Bank Account and Debit card in Rougemont
Offshore Bank Account in Rougemont
If you would like to open an on-line bank account in Rougemont, you should consider opening an account with a bank that has a longterm reputation in Rougemont or is ranked as one of the top banks such as:
Bank of America Rougemont
Citibank Rougemont
Commonwealth Bank Rougemont
HSBC Bank Rougemont
ANZ Bank Rougemont
BNP Paribas Rougemont
The Standard Chartered Bank Rougemont
The Bank of Nova Scotia Rougemont
JPMorgan Chase & Co.Bank Rougemont
Barclays Bank PLC Rougemont
Calyon Rougemont
Capital Investment Bank Limited Rougemont
Credit Suisse Rougemont
Lloyds TSB Rougemont
Deutsche Bank Rougemont
Dresdner Bank Rougemont
Prudential Financial Rougemont
HBOS Bank Rougemont
The HongKong Shanghai Banking Corporation Limited Rougemont
ING Bank NV Rougemont
Fortis Bank Rougemont
J.P. Morgan Ltd Rougemont
Lloyds TSB Bank PLC Rougemont
Rabobank Naderland Rougemont
The Royal Bank of Scotland PLC Rougemont
Schroders Rougemont
Societe Generale Rougemont
UBS AG Rougemont
Mitsubishi UFJ Rougemont
Goldman Sachs Rougemont
Rougemont Housing Loans
Rougemont Mortgage Payments
Foreclosure Loan in Rougemont
Refinance Your Rougemont Mortgage
Show all hotels in Rougemont
Real Estate in Rougemont
http://global-travel.mobi/banking.php?city=Rougemont
In 1988, it gained a controlling stake in The First Boston Corporation and in 1993, Credit Suisse Group bought Schweizerische Volksbank (English: People's Bank of Switzerland). In 1996 the two retail banks were merged and renamed Credit Suisse.
http://marketbrief.com/ne0001458891/4/insider-trading/2011/8/2/8953664?secwatch
Under the Swiss Code, if Noble-Switzerland's general reserves amount to less than 20% of the aggregate par value of Noble-Switzerland's registered capital, then at least 5% of Noble-Switzerland's annual profit must be retained as general reserves. The Swiss Code and Noble-Switzerland's articles of association permit Noble-Switzerland to accrue additional general reserves. In addition, Noble-Switzerland is required to create a special reserve on its stand-alone annual statutory balance sheet in the amount of the purchase price of registered shares it or any of its subsidiaries repurchases, which amount may not be used for dividends or subsequent repurchases.
Swiss companies generally must maintain a separate stand-alone "statutory" balance sheet for the purpose of, among other things, determining the amounts available for the return of capital to shareholders, including by way of a distribution of dividends. Noble-Switzerland's auditor must confirm that a dividend proposal made to shareholders conforms with the requirements of the Swiss Code and Noble-Switzerland's articles of association. Dividends are due and payable upon the shareholders having passed a resolution approving the payment subject
GORDON T. HALL
Director since 2009
Mr. Hall serves as Chairman of the Board of Exterran Holdings, Inc., a natural gas compression and production services company. He previously served as Chairman of the Board of Hanover Compressor Company from May 2005 until its merger with Universal Compression Holdings, Inc. to create Exterran in August 2007. Mr. Hall retired as Managing Director from Credit Suisse First Boston, a brokerage services and investment banking firm, where he was employed from 1987 through 2002. While at Credit Suisse First Boston, Mr. Hall served as Senior Oil Field Services Analyst and Co-Head of the Global Energy Group. Mr. Hall has not held a principal employment since leaving his position with Credit Suisse First Boston
JON A. MARSHALL
Director since 2009
Mr. Marshall served as President and Chief Operating Officer of Transocean Inc. from November 2007 to May 2008, and immediately prior to that served as Chief Executive Officer of GlobalSantaFe Corporation from May 2003 until November 2007, when GlobalSantaFe merged with Transocean. Transocean is an offshore drilling contractor. Mr. Marshall has not held a principal employment since leaving his position with Transocean. Mr. Marshall also serves as a director of two nonprofit organizations.
Saturday's events also brought low the career of one of Switzerland's most prominent business executives. Mr. Grübel, a former Credit Suisse Group chief executive, came out of retirement in February 2009 to help turn around UBS in the wake of the credit losses it suffered during the financial crisis. At UBS, Mr. Grübel sought to win back client confidence for a bank that was among the hardest hit by the financial crisis.
He also had to cope with a bruising battle with U.S. authorities over allegations that UBS bankers helped Americans avoid taxes. UBS admitted wrongdoing as part of a sweeping settlement.
Mr. Grübel, 67, had been expected to unveil a major restructuring of UBS's investment bank at a meeting with investors on Nov. 17. He has for some time been expected to move toward retirement, but he consistently said he intended to see his restructuring plan through to completion and wanted to leave UBS on a steady course. Few thought he would remain beyond the end of his reorganization plan, which was slated to end around 2013.
All of those plans were thrown in disarray 10 days ago when UBS disclosed that a London-based equity trader at its investment bank generated $2.3 billion in losses this summer through what it called unauthorized trades. People familiar with the situation say 31-year-old Kweku Adoboli is that trader.
U.K. authorities have charged Mr. Adoboli with fraud and false accounting, alleging that his crimes dated back to 2008; UBS has said the unauthorized trades occurred over the last several months.
In court on Thursday, Mr. Adoboli's lawyer, Patrick Gibbs, said his client was "sorry beyond words." He added that Mr. Adoboli had gone to UBS "and told them what he had done, and stands now appalled at the scale of the consequences of his disastrous miscalculations." Mr. Gibbs didn't request that his client be released on bail, so Mr. Adoboli remains in custody. The next hearing is scheduled for Oct. 20.
Global leaders struggle to calm recession fears
By GABRIELE STEINHAUSER, Associated Press – 2 hours ago
WASHINGTON (AP) — The world's major economic powers are pledging to launch a bold effort to deal with a chronic slowdown in growth and a European debt crisis threatening to push the global economy into another recession. But it was unclear whether their strong words would be backed up by equally strong actions.
The statement by the Group of 20 major economies was issued late Thursday and pledged that the countries, which represent 85 percent of the global economy, would do what was necessary to restore financial stability and clam financial markets which had plunged on Thursday over renewed fears of a global downturn.
The finance officials of traditional economic powers such as the United States, Japan and Germany and major emerging nations such as China, Brazil and India were seeking to demonstrate strong resolve in the hope that it will calm jitters that had sent financial markets down sharply. The United States was represented in the discussions by Treasury Secretary Timothy Geithner and Federal Reserve Chairman Ben Bernanke.
"We are taking strong actions to maintain financial stability, restore confidence and support growth," the G-20 joint statement said. "We commit to take all actions to preserve the stability of banking systems and financial markets as required."
The G-20 group had not been scheduled to issue a statement after their working dinner but the turmoil on Thursday in global markets resulted in a change in plans. The group issued a one-page document that they hoped would demonstrate sufficient resolve.
The statement did little to reassure anxious investors. European markets showed modest losses on Friday while Wall Street was set to open slightly higher. In Asia, traders continued to dump stocks amid growing fears of a new global recession.
French Finance Minister Francoise Baroin told reporters the statement represented a "strong global" response to what he called a "very serious situation."
The statement was issued in advance of the start Friday of the annual meetings of the 187-nation International Monetary Fund and its sister lending organization, the World Bank. The discussions, which will wrap up on Saturday, have been dominated by the European debt crisis.
A senior U.S. Treasury official who briefed reporters on condition of anonymity to discuss the closed-door discussions said that all the G-20 countries felt there was a sense of urgency to take strong actions to deal with the financial market turmoil.
Noble Corporation
By the early 2000s, Noble Drilling changed its name to Noble Corporation as a result of its change in domicile from the United States to the Cayman Islands.
On December 19, 2008, Noble, incorporated in the Cayman Islands and operated from Sugar Land, Texas, announced plans to reincorporate in Switzerland.[3]
In March 2009, Noble Corporation redomesticated to Switzerland. At that time it was removed from the S&P500 Index.