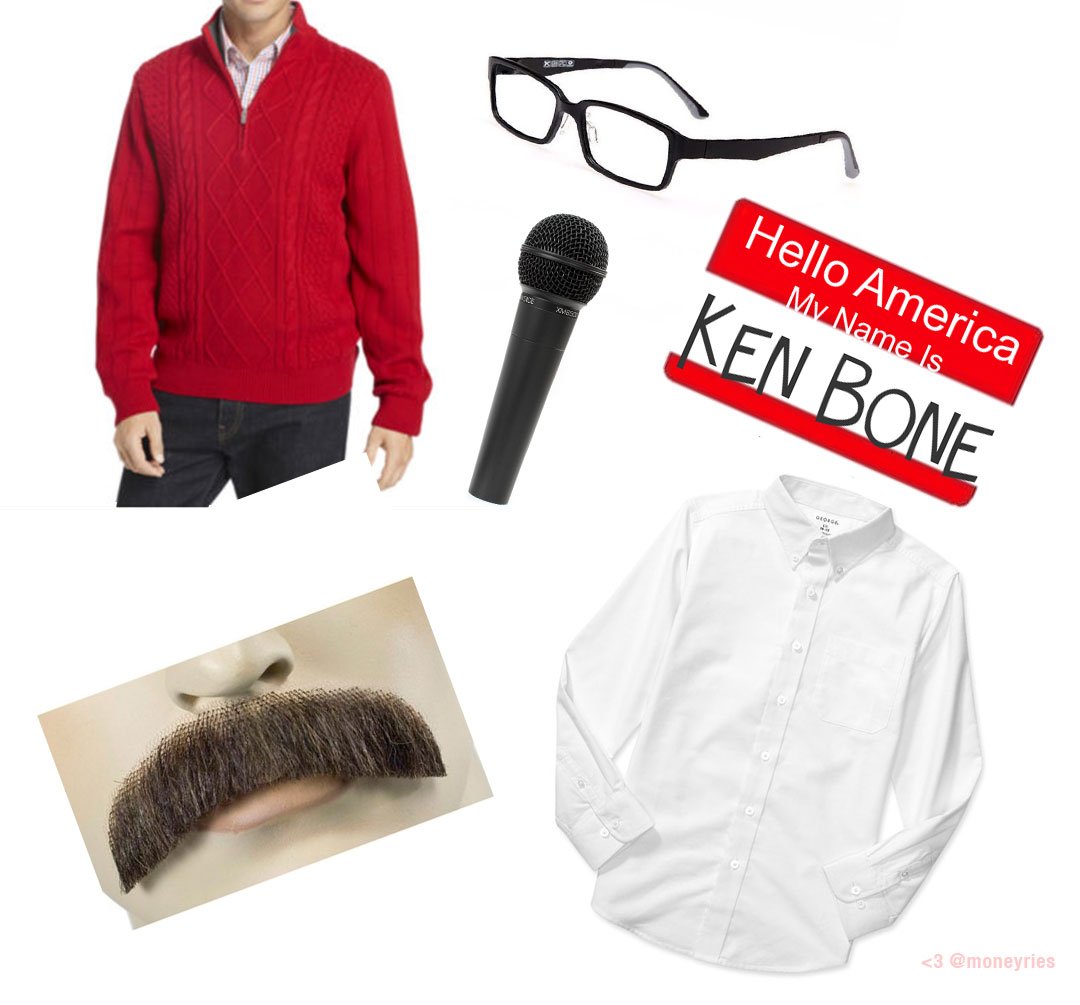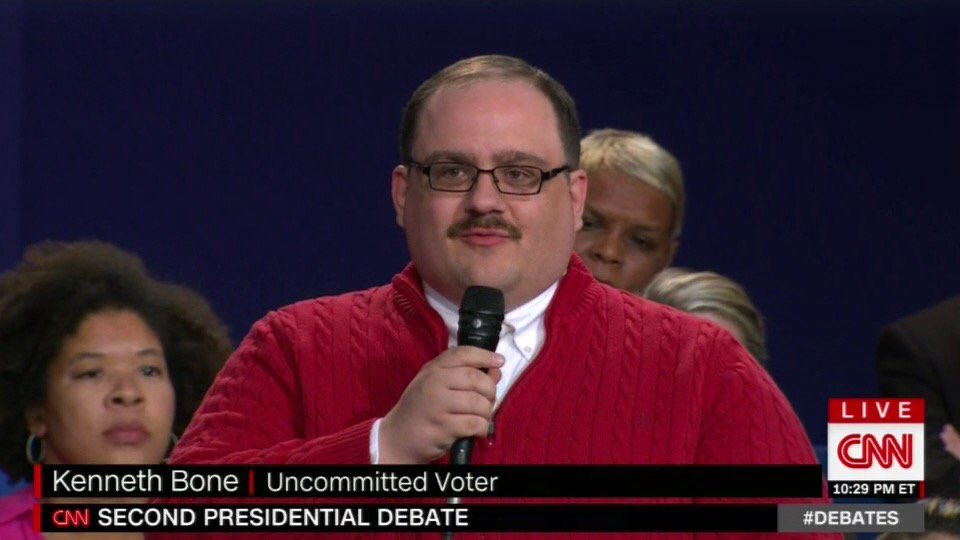 I wasn't the only one who saw something special in Ken Bone. I am sure other's are talking about a movie based on The Bonester. There's a Halloween costume you can buy consisting of the Mr. Bone's red sweater. That's a Bonester Babe in scuba gear. The Kardashians have got to snap KEN up and have him be KENDALL's personal valet.
Jon Presco
Copyright 2016
https://rosamondpress.com/2016/10/10/darth-sniffler/
Audience member Ken Bone becomes internet sensation in second presidential debate
KenBone became a top trending topic on Twitter with more than 94, 000 tweets mentioning him as of early Monday.  On Facebook, his name was also among the most talked about topics.
A Facebook user with the name Kenneth Bone Leep-Sills and similar appearance to the distinguished audience member quickly embraced the attention on his account, updating his profile picture with a snapshot of Sunday evening's debate.
Social media continued to praise Bone through the night, some even calling him the hero of the political showdown.
Here is my idea for a movie, or T.V. series 'A Funny Thing Happened To Me On The Way to the Debate'. The guy in the red sweater (Ken Bones) is mistaken for a billionaire in disguise and invited to a Cage Fight between former Beauty Queens from America and Russia. There is heavy petting and betting. Fred 'Funky Bones' is a Geek for 'The Fun Guys' who are watching at home. They stand as one, and their jaws drop, when they see Funky being approached by a real hotty in the parking garage. He is wearing a body camera.
"Snatch me, you fat fucker! I'm your's!"
"But! I'm a married man!"
"Not according to the info we hacked! Now, get down on your knees – and spread those fat cheeks! I'm going to do you between these parked cars! We know what you like!"
"Hey, aren't you Sarah Palin, the ex-Beauty Queen who received millions of votes for Vice President? Why are letting Putin 'The Commie' suck your toes? Please, let me go home! This is not my world. Honest!'
Jon Presco
Copyright 2016