Republican operative lawyers Peter Rutledge, Leonard Leo, and Mark Paoletta are depicted with United States Supreme Court Justice Clarence Thomas and Republican donor Harlan Crow in this painting by Sharif Tarabay. The canvas is both set at Crow's lavish Adirondacks resort, Camp Topridge, and part of the compound's decor.
Justice Thomas is a Ayn Rand Freak. He is keen on Fountiainhead.
EIGHT HOURS LATER
I took a break from this post, turned on the news, and heard about the Christian groups success in getting abortion pills made illegal. I was posting on Jesus acting like a lawyers in negating God's Laws. This can not make him the Son of God – or God! Why would God get rid of His own laws?
John Presco
Oregon Gov. Tina Kotek condemned a federal ruling Friday that could end access to mifepristone, a drug used in most abortions, but assured Oregonians that abortion will remain accessible in the state.
"This is a shameful, dangerous ruling that will prevent patients across the country from accessing safe, effective medication," Kotek said in a statement. "Abortion is still accessible and legal in Oregon. As your Governor, I believe in the right to reproductive freedom and will continue to be a fierce advocate for that right."
A federal judge in Texas on Friday suspended the Food and Drug Administration's approval of mifepristone, one of the two drugs commonly used to end a pregnancy, throwing the future of the drug into question.
District court judge Matthew Kacsmaryk stayed his order, a preliminary injunction, for seven days to give the FDA time to appeal. Less than an hour after the Friday ruling, another federal judge in a separate case in Washington state directly contradicted Kacsmaryk's ruling, ordering the FDA to refrain from making any changes to the availability of mifepristone.
https://www.oregonlive.com/news/2023/04/abortion-pill-oregon-governor-condemns-judges-ruling-that-would-ban-mifepristone.html
https://talkingpointsmemo.com/news/clarence-thomas-cmon-theyre-my-friends
https://www.huffpost.com/entry/clarence-thomas-supreme-court-donor_n_64303b84e4b0859acb93ca94?ncid=engmodushpmg00000003
Supreme Court Justice Clarence Thomas said Friday he was "advised" that there was no need to report lavish trips he took for years with a Texas billionaire GOP donor while serving on the high court, and that he would do so in the future.
In a rare statement released by the Supreme Court, Thomas said he was "advised" by his colleagues in the judiciary "that this sort of personal hospitality from close personal friends" was not something that needed to be reported under the court's guidelines at the time.
https://www.enotes.com/homework-help/dynamiting-cortland-homes-howard-roark-breaks-law-248469
Howard Roark never attempts to argue the law, or to argue that he was legally justified in destroying Cortlandt Homes, the model housing project meant to provide cheap and durable housing for low-income renters. Instead, his defense comes from his personal philosophy of rational self-interest, and of the right of a man to own and distribute his own ideas. In his speech to the jury, he explains how he stands with egoists of history, creating without concern for the will of the collective:
Cortlandt
"Then Jesus said to the crowds and to his disciples: 'The teachers of the law (Scribes) and the Pharisees sit in Moses' seat. So you must be careful to do everything they tell you. But do not do what they do, for they do not practice what they preach. They tie up heavy, cumbersome loads and put them on other people's shoulders, but they themselves are not willing to lift a finger to move them. Everything they do is done for people to see: They make their phylacteries wide and the tassels on their garments long; they love the place of honor at banquets and the most important seats in the synagogues; they love to be greeted with respect in the marketplaces and to be called 'Rabbi' by others."
Posted on May 8, 2022 by Royal Rosamond Press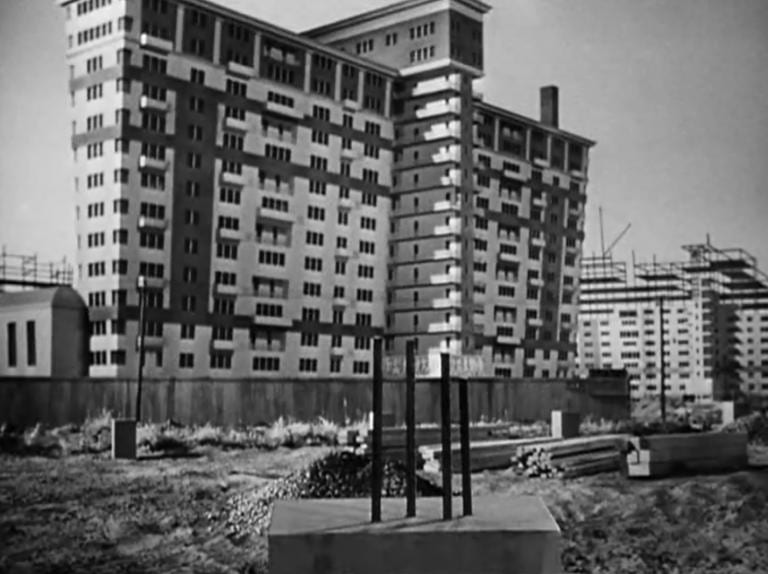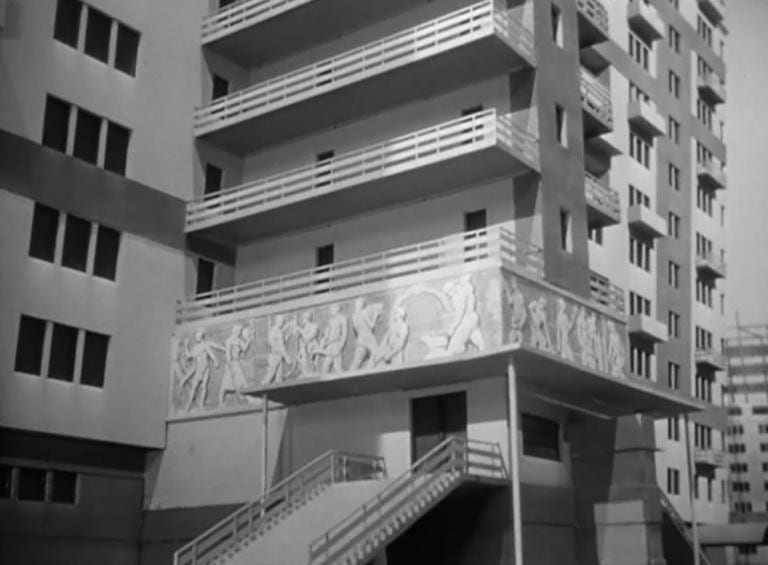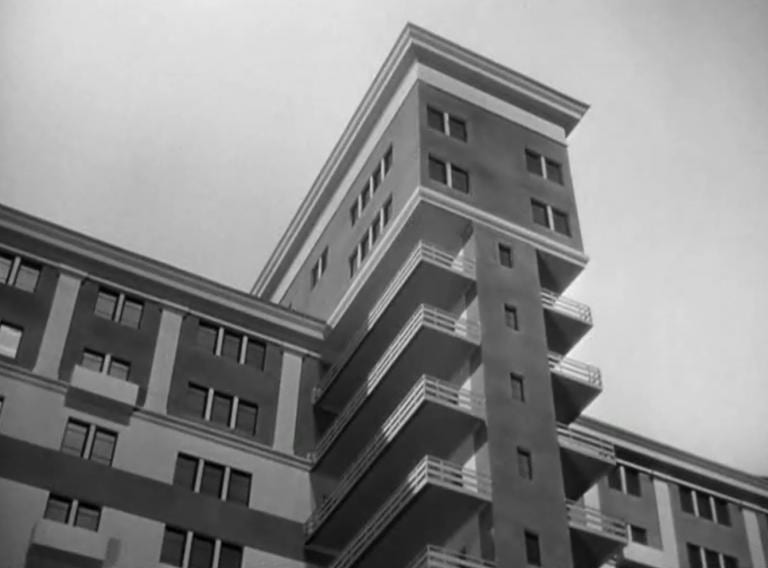 Clarence Thomas and The Fountainhead (reason.com)
"Each summer, Supreme Court Justice Clarence Thomas invites his four new law clerks to his home to watch a movie.
Not just any movie, but the 1949 film version of the classic of libertarian conservatism, Ayn Rand's "The Fountainhead."
Clarence Thomas based his life on the novel 'Fountainhead' where the lesson is…
If you don't like the outcome – BLOW IT UP! After all, the Cortlandt (Courtland) building is your creation, thus, you have a right to destroy it if people take from your creation. Howard's speech should be USED by Pro-Abortion Advocates.
I already came up with 'Black Fountainhead'. How about…….'I Want A Abortion'?
I Want A Abortion'
SYNOPSIS: A young woman gets a job with a famous architect firm and is raped on the first day at work by a world famous architect who tells her he breaks in all women who work for him, because he hates virgins. He has to be sure. His brother is a Senator in Florida, who hates Disneyland. His father is a famous Judge in Kentucky. Howleen knows if she speaks out, she will get fired – and have to move to Europe. Then, she discovers she is pregnant. Telling her boss she is going to abort his baby, he snarls;
"No one aborts a Corbin baby. That baby – BELONGS TO ME – and my illustrious family. It is – MY CREATION! When it is born, a nurse will take it to the Corbin compounds in Newport. Have I made myself clear.!
Seeing Howleen has been – broken in – another female architect invited her to her home.
"Don't let them steal your baby. It is traditional for all Corbin men to rape women so as to regenerate their holy seed. They never get married. The Corbin Clan came from Scotland with their strange religious cult that is based upon passages of the Bible about Tamar. They have powerful Christain attorney's in their camp. You can't fight them. You will lose! My son is going to LeRosey."
John Presco
Copyright 2022
"we are becoming addicted to wanting particular outcomes, not living with the outcomes we don't like. We can't be an institution that can be bullied into giving you just the outcomes you want. The events from earlier this week are a symptom of that."
People Who Loved Cortlandt | Rosamond Press
Peter Keating tries to sue over the unapproved changes, only to find it's impossible. In the book, a bunch of bureaucrats sneer at him, "All right, go ahead, try to sue the government." This fits with Rand's worldview that government is always and everywhere a force of unaccountable evil. But censorship in old-school Hollywood didn't permit this unpatriotic implication, so instead we just get a vague line where the bad guys tell him, with no further explanation, "You'll find that you can't sue us."
With no other options, Howard Roark schemes to blow up the building, recruiting Dominique to lure the night watchman away from the site. As in the book, Roark arranges the plan with no concern for her safety, and Dominique narrowly avoids being hit by flying debris from the explosion. To make herself seem convincingly injured, she slashes her own arm with a piece of broken glass and almost bleeds to death. Be aware that this scene may be disturbing, even with 1940s special effects:
After God slew Onan's brother Er, Onan's father Judah told him to fulfill his duty to his brother by entering into a levirate marriage with his brother's widow Tamar to give her offspring. Religion professor Tikva Frymer-Kensky has pointed out the economic repercussions of a levirate marriage: any son born to Tamar would be deemed the heir of the deceased Er and could claim the firstborn's double share of an inheritance. However, if Er were childless or only had daughters, Onan would have inherited as the oldest surviving son.[3]
When Onan had sex with Tamar, he withdrew before he ejaculated[4] and "spilled his seed on the ground", since any child born would not legally be considered his heir.[5] The next statement in the Bible says that Onan did evil and that God slew him.[6] Onan's crime is often misinterpreted to be masturbation, when it was actually contraception through the withdrawal method.
Does God killing people make Him a murderer? | GotQuestions.org
The Old Testament records God killing multitudes of people, and some people want to believe this makes Him a murderer. The misconception that "killing" and "murder" are synonymous is partially based on the King James mistranslation of the sixth commandment, which reads, "Thou shalt not kill" (Exodus 20:13). However, the word kill is a translation of the Hebrew word ratsach, which nearly always refers to intentional killing without cause. The correct rendering of this word is "murder," and all modern translations render the command as "You shall not murder." The Bible in Basic English best conveys its meaning: "Do not put anyone to death without cause."
It is true that God has intentionally killed many people. (God never "accidentally" does anything.) In fact, the Bible records that He literally wiped out entire nations including women, children, cattle, etc. In addition to that, God killed every living creature upon the face of the earth with the exception of eight people and the animals on the ark (Genesis 7:21-23; 1 Peter 3:20). Does this make Him a murderer?
https://www.cgg.org/index.cfm/library/bqa/id/64/why-did-god-slay-onan-genesis-383-10.htm
Legal expert slams Clarence Thomas for complaining about being 'bullied'
Raw Story – Yesterday 10:37 AMFollow
Appearing on MSNBC on Saturday afternoon, former U.S Attorney and Deputy Assistant Attorney General Harry Litman all but rolled his eyes while ridiculing comments made by Supreme Court Justice Clarence Thomas at a legal conference this week where he whined about a leaked first draft opinion from colleague Sam Alito that would overturn Roe v Wade after almost 50 years.
On Friday NBC reported that the conservative Thomas told the audience at a judicial conference in Atlanta as a society, "we are becoming addicted to wanting particular outcomes, not living with the outcomes we don't like. We can't be an institution that can be bullied into giving you just the outcomes you want. The events from earlier this week are a symptom of that."
Asked about the jurist's comments, Litman has little good to say about the justice who is being scrutinized over his wife's part in trying to overturn the 2020 presidential election results.
"What is your reaction to these comments by Justice Thomas?" host Witt asked.
RELATED: Evidence that Supreme Court leak came from the right laid out by New York magazine columnist
"Alex, I mean, the irony is so thick you wonder if it's maybe a Clarence Thomas impersonator," Litman shot back. "Among other things, this is a guy who has spent a lifetime trying to take a battering ram to all the supreme court major precedents."
"He's now saying people don't respect the law enough?" Litman scoffed. "That's even leaving aside all the controversies he has engendered as has his wife."
"It's just, you know, remarkable," he continued. "He really is leading with his chin, let me put it that way."
Asked about Alito's first draft, Litman bluntly stated, "It's really impoverished."
Posted on March 26, 2022 by Royal Rosamond Press
The Christian-right stole the Women's Movement, live, on T.V. Anita Hill going after Clarence Thomas, gave White Evangelical Women a platform they own to this day. The WEW will not allow Black Women to dictate American Policy. Clarence knew he was betraying all Black People, and so did his future wife……GINI PIG! This couple hated White Radical Hippie Bohemian Leftists Elite, the WRHBLE…..The Wrohlies!
"Black folks don't take no LSD!"
Clarance saw them demonstrating at Harvard. He may have tried to join them, but, they didn't see him as being cool, so, he became….THE BLACK HOWARD ROARK!
This sums up THE DISTASTER that lay my generation – LOW! Right-wing Christian SEXINESS is a very strange BEAST.
Look! We are at war! We ain't got time to fool around with no Ginni Pig! Clarence should form the Supreme Justice Brigade from the baddest black men in Washington – and lead them into battle – over there. Use 'Shaft' as a theme song march!
John Presco
Literary influences
In 1975, when Thomas read economist Thomas Sowell's Race and Economics, he found an intellectual foundation for his philosophy.[14][32][33] The book criticizes social reform by government and argues for individual action to overcome circumstances and adversity. Ayn Rand's work also influenced him, particularly The Fountainhead, and he later required his staffers to watch the 1949 film version of the novel.[34][14] Thomas acknowledges "some very strong libertarian leanings."[35]
Thomas has said novelist Richard Wright is the most influential writer in his life; Wright's books Native Son and Black Boy "capture[d] a lot of the feelings that I had inside that you learn how to repress."[36] Native Son and Ralph Ellison's Invisible Man are Thomas's two favorite novels.[37]
Spike Lee's films also appeal to Thomas, particularly Do the Right Thing and Malcolm X. Thomas has said he would like to meet Lee.[38]
Clarence Thomas' female supporters in the IWF. (slate.com)
Conservative Groups Raise Uproar over Art Funding… | Christianity Today
The normally routine reauthorization of federal money to the National Endowment for the Arts (NEA) has turned into a volatile political controversy, fueled by charges of obscenity and blasphemy by some, and of censorship by others.
Congress is currently re-examining the NEA, whose mandate to provide federal funds for the arts is renewed every five years. This year a coalition of profamily and conservative groups called Taxpayers for Accountability in Government (TAG) is calling for a cutoff of money to the NEA, citing irresponsible financing of "obscene and sacrilegious" artwork.
"With the plight of the homeless, the AIDS epidemic, and the numerous other social problems we confront, it is ludicrous that valuable tax dollars have been spent on homoerotic, sadomasochistic, and blasphemous works, which can only be characterized as garbage," said Beverly LaHaye, president of Concerned Women for America, one of the coalition members.
Other TAG groups in the 17-member coalition include the American Family Association, the Eagle Forum, the Christian Legal Defense and Education Foundation, and the Traditional Values Coalition.
At a hearing on Capitol Hill last month, NEA chairman John Frohnmayer defended his agency's policies and asked Congress to reauthorize the agency with no structural changes. "After much careful thought and discussion, it is our conclusion that the legislation proposed here which contains no content restrictions … will best serve the American people," he testified. A contingent of artists and film stars also urged Congress not to "censor" the arts by saying what may or may not receive funds.
President Bush has attempted to stake out a moderate position. "I am deeply offended by some of the filth that I see into …
GROW THE FUCK UP!
Mute second video if you like.
How "Women for Judge Thomas" turned into a conservative powerhouse.
APRIL 07, 20169:15 AM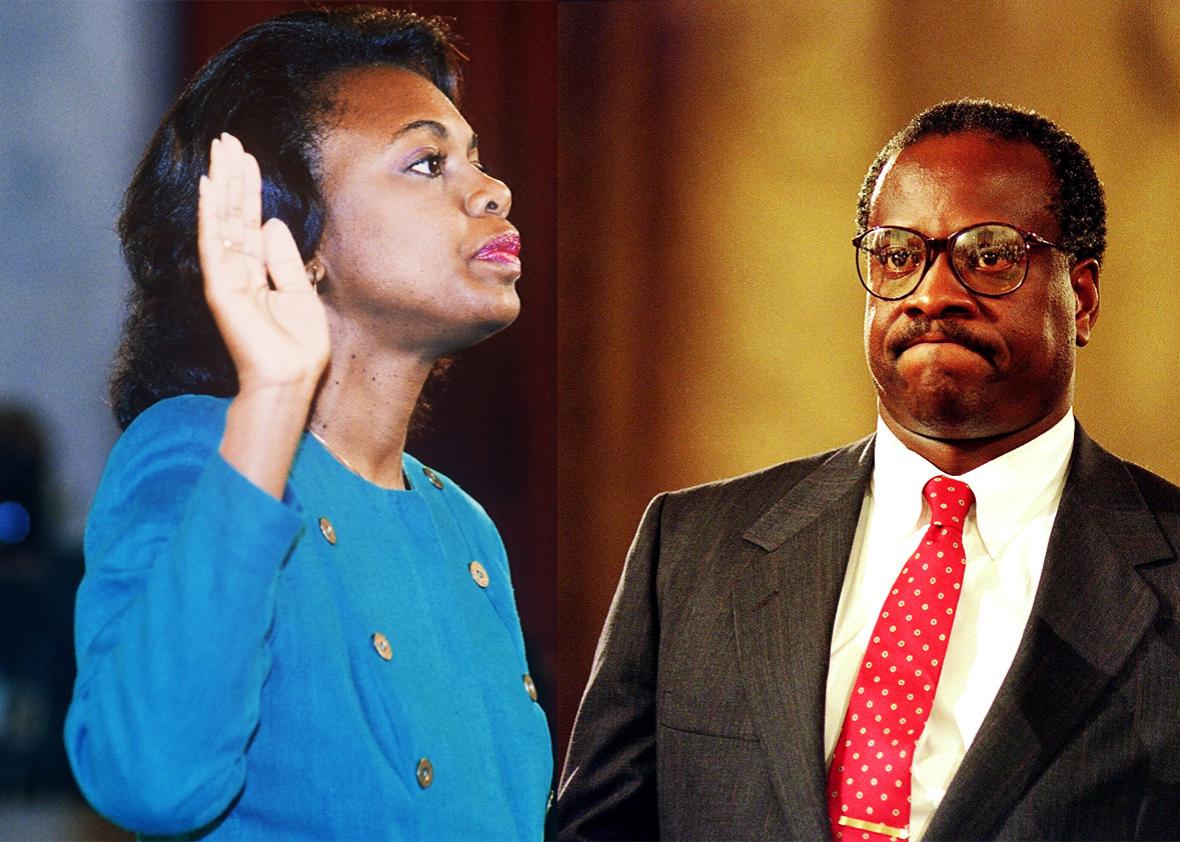 Right on the heels of FX's The People v. O.J. Simpson, the HBO film Confirmation offers another opportunity to relive a depressing '90s spectacle—in this case, Clarence Thomas' Supreme Court hearings. Anita Hill's televised testimony that Thomas sexually harassed her, and her poor treatment at the hands of the all-male Senate Judiciary Committee, are often credited with raising awareness of the issue of workplace sexual harassment and ushering in the so-called Year of the Woman, the 1992 election of four women to the Senate. (Confirmation premieres April 16 and stars Scandal's Kerry Washington as Hill and The Wire's Wendell Pierce as Thomas.)
But the Thomas hearings have another, less visible legacy. A small group of prominent Washington women rallied around the nominee; they were headed by the late Ricky Silberman, a friend of Thomas' who, like Hill, had worked with him at the Equal Employment Opportunity Commission. Calling themselves Women for Judge Thomas, they pointedly demonstrated that not all women, simply by virtue of their sex, were ready to don an "I Believe Anita Hill" pin. This ad-hoc bunch—which included Anita Blair, Barbara Ledeen, and the late Barbara Olson—went on to form the Independent Women's Forum, a D.C. nonprofit devoted to waging war on mainstream feminism.
ADVERTISEMENT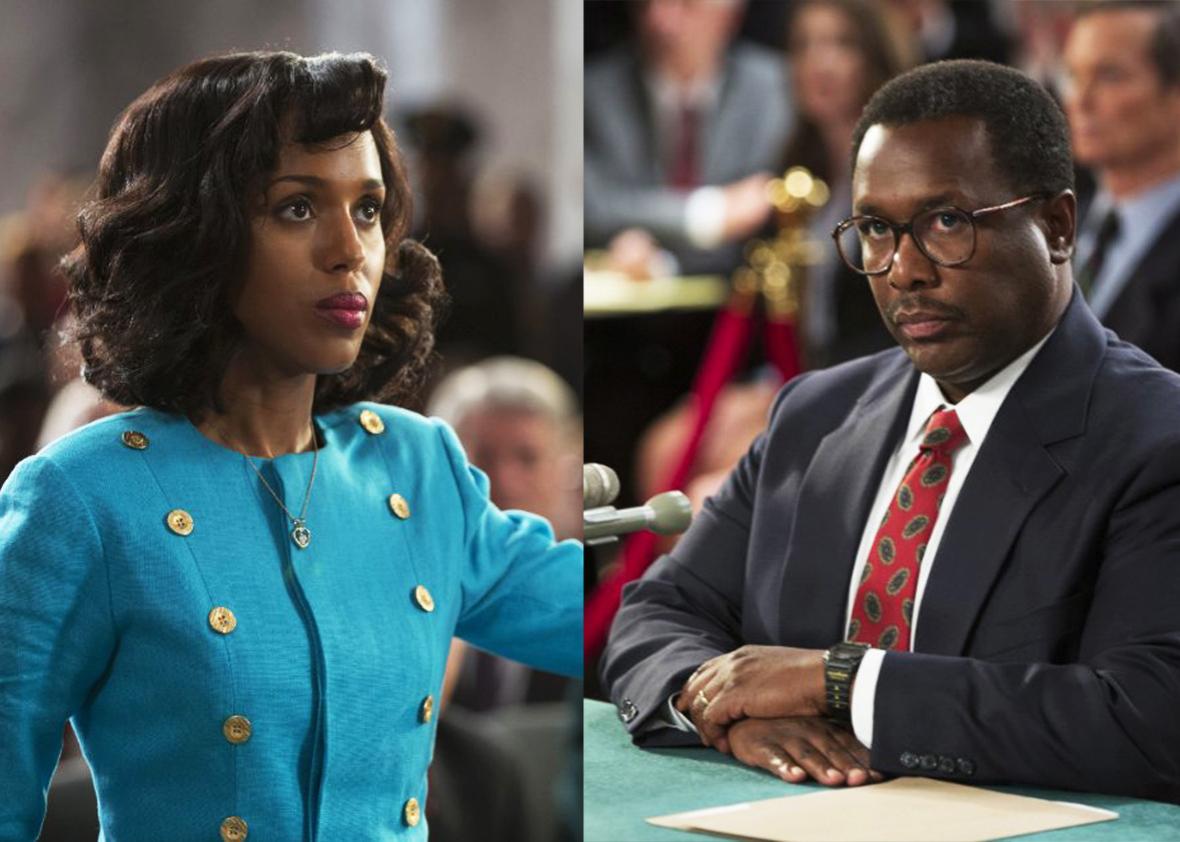 Back in the 1970s, Phyllis Schlafly and her allies had whipped up fears of unisex public bathrooms and female military conscription in order to help kill the Equal Rights Amendment. After that, groups such as Schlafly's Eagle Forum and Beverly LaHaye's Concerned Women for America railed against reproductive rights and gay rights and championed traditional gender roles. But among conservative women's groups, the IWF was something new. If you squinted, its members—enterprising, educated professionals—looked like they could belong to the National Organization for Women. Instead, they had an extreme loathing for the feminist movement.
ADVERTISEMENT
The IWF argued that second-wave feminism had solved the problem of sex discrimination. In a 1997 interview with now-defunct conservative magazine Insight, Blair, who was by then IWF president, said that current feminists were "playing out their own Freudian drama on the policy stage, saying, 'Well, my first husband walked out on me, or I never had dates in high school, so all men are bad.' " A 1997 IWF press release called National Pay Inequity Awareness Day "a cruel hoax … designed to brainwash girls and young women into believing that they are victims." The IWF's Elizabeth Larson, in the organization's Women's Quarterly magazine, called sexual harassment an issue drummed up by "a growing number of women, many spurred on by Anita Hill's example … [who] find it more profitable to litigate than to work." After the 1994 passage of the Violence Against Women Act—spearheaded by then-Sen. Joe Biden in what was widely seen as atonement for his mishandling of the Thomas hearings—the IWF argued that the legislation should be repealed or receive zero funding; IWF spokeswoman (and '90s right-wing It Girl) Laura Ingraham referred to VAWA as feminist "pork" with a "tear-jerker" title. The group also took on affirmative action, headlining a Women's Quarterly article on the topic "That's No White Male, That's My Husband"—a phrase that revealed a lot about IWF constituents' racial identities and loyalties. ("You can't have white guys saying you don't need affirmative action," Ledeen told the Washington Post when asked why the anti-feminist IWF had organized as women in the first place.
In 1995, NOW President Patricia Ireland, in a considerable understatement, called it "a little startling" that the new and tiny conservative upstart IWF, with fewer than 2,000 members, was garnering media coverage to rival that of Ireland's mass-membership organization. It surely helped that stalwart right-wing donors including Richard Scaife and the Koch brothers were funding the IWF, and that its well-connected roster included former National Endowment for the Humanities chairwoman (and wife of Dick Cheney) Lynne Cheney, Who Stole Feminism? author Christina Hoff Sommers, neoconservative writer (and wife of Norman Podhoretz) Midge Decter, and Wendy Lee Gramm and Mary Ellen Bork, married, respectively, to Texas Sen. Phil Gramm and rejected Supreme Court nominee Robert Bork.
ADVERTISEMENT
While much of the IWF's campaign against feminism was waged in the media, the group also took the fight to Capitol Hill; the IWF testified before Congress against the Violence Against Women Act and affirmative action, and filed amicus briefs opposing the enforcement of Title IX and the coeducation of the Virginia Military Institute. After the election of George W. Bush, the IWF's clout grew as its members received posts within the new administration, among them Elaine Chao as labor secretary, Diana Furchtgott-Roth as chief of staff of the White House Council of Economic Advisers, and Blair as deputy assistant secretary of the Navy. Most absurdly, two IWF members, then-president Nancy Pfotenhauer and board member Margot Hill, were appointed to the administration's National Advisory Committee on Violence Against Women.
Despite engaging in serious business, the IWF's spokeswomen never appeared to take themselves too seriously; they loved to bait feminists but always with a smile. Blair said, "There's a telltale way to find a liberal feminist: It's the nasty wrinkles around her mouth that she gets from frowning. You'll probably find my side with laugh lines." "We have no angry agenda," Grace Paine Terzian, then publisher of Women's Quarterly, told a journalist in 1995. When Wendy Kaminer wrote on right-wing challenges to feminism in the American Prospect the following year, the IWF's Elizabeth Lurie responded in a letter to the editor that she had found the piece "howlingly funny." All of this forced cheer was intended to highlight the contrast between the IWF's anti-feminism and its caricatured version of feminism, which, according to Hoff Sommers in a 1996 60 Minutes profile of the IWF, had come to mean "that you're chronically offended, that you're looking for oppression and bias under every tree."
ADVERTISEMENT
Plenty of people still see Hill as fitting this description, even 25 years after the Thomas hearings. Although she accused Thomas of repeated graphic descriptions of pornographic films, including scenes of rape and bestiality, and of detailed boasts about his own sexual prowess, Hill was and is often dismissed as overreacting to a joke about a pubic hair on a Coke can. Indeed, IWF managing director Carrie Lukas recently described Hill's allegations against Thomas as "rather PG-rated."
Of course, the IWF exists not because its founders thought Hill was overreacting but because, as friends of Thomas, they thought she was lying. In the years since—when downplaying the existence and impact of sex discrimination and of gender-based crimes such as harassment, rape, and domestic violence—the IWF doesn't suggest that all women are lying. The group has frequently suggested, however, that women who speak out about these issues are whining, and should stop playing the victim, and ought to pull themselves up by their bootstraps. In that sense the IWF, whose current mission is to "improve the lives of Americans by increasing the number of women who value free markets and personal liberty," has ties to Thomas that are not merely personal but philosophical as well.
ADVERTISEMENT
The women of the IWF continue to stand by Clarence Thomas, and he by them. After Silberman's 2007 death, Thomas sat down with the group's Michelle Bernard and Charlotte Hays to talk about his friend for the IWF newsletter. "Sometimes at IWF we are accused of being anti-women and anti-feminist, because our mantra is that all issues are women's issues," his interviewers noted. "I wouldn't worry about that too much," Thomas responded, proceeding to describe his own experiences being called "traitor" and "Uncle Tom." "When I am criticized, I take it as a compliment," he said. "If I weren't relevant, they wouldn't talk about me. Don't worry about it. You just wish them good health and do it with a smile."