The Top Republican in Oregon has gone on a Republican Style Witch Hunt.
"If you're an elected official, I think you have an ethical and moral obligation to only take contributions from people that aren't involved in wrongdoing, and in this case, it's not paying your taxes," Knopp says. "I think that anyone who took contributions from La Mota should return those contributions, because they owe money to the state of Oregon in taxes."
What does Knopp think about Lindsey Graham begging for money to defend Donald Trump who will be under arrest on Tuesday. Did Donald ask Lindsay to raise money for him? If not, should there be a law against this kind of Begging? Shouldn't Lindsay have waited till We The People heard the charges. I will be looking into whether Lindsay believed Jan.6th. was a "false flag" too. It looks like Tiny Timmy, who reminds me of Ed Flanders, was behind the Legal Fiction Bill Writing.
I am blown away that my story 'Smoky' has come true. I will have Smoky move to Oregon where she is hired by a Lesbian who sings in a choir to discover who has been hounding her, making her life difficult by accusing her of being a Communist leader. Watching the news, she sees the Big Crybaby, as she called Senator Graham, crying his eyes out for his buddy Trump.
"I think he cut an onion in half and squeezed it against his eyes. Or – he has been smoking some good shit. What do you think Grandpa?" What us he talking about, asking Donald to break windows and hit a cop? Is he referring to Antifa and black getting away with shit? Who writes his material? Who's he been talking to?"
Checking out the local news, Smoky takes a deep puff from her Reefer, and is taking in the dude who is going after Oregon's Governor.
"Check out this Goody Two Shoes, Grandpa. I bet you he thinks he is a Super Christian – a Figter For God. Does he admire DeSantis?
John Presco 'Republican Candidate
I just sent this e-mail to Rosa Cazares:
"I sent you a rough draft of the book and series I have in mind. I was married to Thomas Pynchon's lover who was an artist. I own a newspaper for the arts. I would like a statement from you how La Mota will be funding The Arts and Bohemian literature."
https://www.theguardian.com/us-news/2021/jan/25/oregon-republican-party-us-capitol-breach-false-flag
https://en.wikipedia.org/wiki/Tim_Knopp
Anti-vaccination activities[edit]
Knopp was a leading opponent of legislation in 2015 and 2019 to eliminate non-medical exemptions to the requirement that Oregon schoolchildren be vaccinated.[22][23] Speaking at an anti-mandatory vaccination rally in 2019, Knopp said passage of the legislation would lead to "no freedom in America."[22]
January 6 attack on the Capitol[edit]
In January 2021, after a pro-Trump mob violently stormed the U.S. Capitol in Washington, D.C., the Oregon Republican Party passed a resolution falsely claiming that the attack was a staged "false flag" attack. Knopp issued a statement disavowing the falsehood, as did all 23 state House Republicans.[24][25]
Personal life[edit]
Knopp is married to his wife, Melissa and has four children.[1] During the 2017 legislative session, Knopp employed his wife and son Daniel as paid legislative staff.[26]
https://www.msn.com/en-us/news/politics/trump-should-punch-a-cop-before-being-booked-says-lindsey-graham/ar-AA19lD12
"On the way to the DA's office on Tuesday, Trump should smash some windows, rob a few shops and punch a cop. He would be released IMMEDIATELY!" the senator went on.
https://news.yahoo.com/tearful-lindsey-graham-begs-trump-162449254.html
Mr Graham went on to plug the former president's website three times in a matter of minutes as he urged the American people to fund Mr Trump's legal battles.
"Go tonight. Give the president some money to fight this bulls***!" he begged.
"To those who are listening tonight: If you believe Trump is being treated poorly and wrongly, stand up and help the man."
He added: "This is going to destroy America. We're going to fight back at the ballot box. We're not going to give in.
"How does this end, Sean? Trump wins in court and he wins the election. That's how this ends."
Republican Leader Calls for Oregon Governor, Secretary of State to Return Contributions Made by La Mota's Founders
As the dispensary chain and its founders gave hundreds of thousands of dollars to top Democrats, they allegedly failed to pay their companies' bills.
By Sophie Peel
March 31, 2023 at 3:45 pm PDT
Oregon's top Republican lawmaker has responded to a WW story by calling on Gov. Tina Kotek and other state officials to return campaign contributions from the founders of embattled cannabis chain La Mota.
Earlier this week, WW published the results of a monthslong investigation into La Mota, the second-largest dispensary chain in the state.
The two founders of the company and various LLCs they control have been issued over $1.6 million in tax liens by the Oregon Department of Revenue since 2018. The Internal Revenue Service issued two tax liens in 2022 against the company's founders, Aaron Mitchell and Rosa Cazares, totaling $1.4 million.
The two founders and various LLCs they control have also been sued 30 times in Oregon circuit courts since 2017, most of the complaints alleging nonpayment of bills.
Meanwhile, since 2019, the couple and La Mota have collectively contributed over $200,000 to top Oregon Democrats, including Gov. Tina Kotek, Secretary of State Shemia Fagan, Senate Majority Leader Rob Wagner (D-Lake Oswego) and state Labor Commissioner Christina Stephenson. Cazares and Mitchell hosted fundraisers for Kotek and Fagan last year at a mansion in the Northwest hills, from which they were later evicted after the home's owners alleged they had failed to pay months of rent.
Neither Kotek nor Fagan said they would stop accepting contributions from the couple or the company—nor did they say they would return campaign contributions already received. (Stephenson did pledge to take no further money from La Mota companies or founders, as did former labor commissioner and now-U.S. Rep. Val Hoyle.)
Senate Minority Leader Tim Knopp (R-Bend) is now calling for those top Democrats to return the contributions made by La Mota's founders and the company.
ADVERTISING
"If you're an elected official, I think you have an ethical and moral obligation to only take contributions from people that aren't involved in wrongdoing, and in this case, it's not paying your taxes," Knopp says. "I think that anyone who took contributions from La Mota should return those contributions, because they owe money to the state of Oregon in taxes."
(It's unclear how much of the owed taxes the couple has since paid to the state. The tax liens issued include $592,000 in marijuana sales taxes dating back to 2016. Records show at least $137,000 of that tax debt has since been paid.)
The Oregon Liquor and Cannabis Commission, which regulates cannabis licenses, continues to grant the La Mota chain new licenses each year.
Knopp says that should change. He says the agency should stop granting La Mota new licenses "until everything is cleared up, including all back taxes paid."
Knopp's counterpart in the Oregon House, Minority Leader Vikki Breese-Iverson (R-Prineville), said in a statement that the allegations against the couple are "undoubtably concerning and Oregonians should be aware." She stopped short, however, of joining Knopp in demanding that the Democrats return contributions from La Mota and its founders.
She also made a renewed call for an independent firm to investigate the OLCC—a call Republicans first made after The Oregonian reported the agency had conducted an internal investigation that found top officials had reserved expensive, limited bottles of bourbon for themselves and associates.
"We are looking at a second allegation revealing either corruption or further agency incompetence," she told WW in a statement. "It remains critically important there be an investigation of OLCC done by a nonpartisan, third-party investigator. Oregonians deserve good and transparent government."
The Oregon Republican party has falsely claimed in a resolution that there is "growing evidence" that the 6 January attack on the US Capitol by a pro-Trump mob was "a 'false flag' operation".
The resolution, which was published on 19 January and was endorsed by the executive committee of the state Republican party, suggested that the storming of the capitol by Trump supporters was an orchestrated conspiracy "designed to discredit President Trump, his supporters and all conservative Republicans," and to create a "sham motivation" to impeach the former president.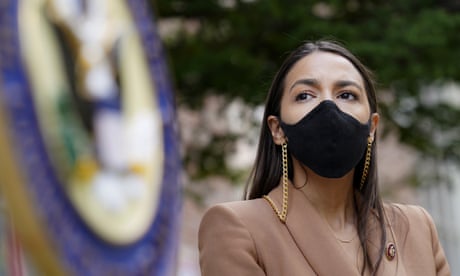 https://imasdk.googleapis.com/js/core/bridge3.566.2_en.html#goog_1176388864
https://imasdk.googleapis.com/js/core/bridge3.566.2_en.html#goog_332478183
To back up these false claims, the resolution cited links to rightwing websites, including the Epoch Times, a pro-Trump outlet that has frequently published rightwing misinformation, as well as the Wikipedia entry for "Reichstag Fire."
In a Facebook video released on 19 January, the Oregon Republican party chairman, Bill Currier, said that Oregon Republicans were working with Republicans in other states to release similar resolutions. "We are encouraging and working with the others through a patriot network of RNC members, the national level elected officials from each state, to coordinate our activities and to coordinate our messaging," Currier said as part of the video conversation with other members of the Oregon Republican party.
"We're partway in the door of socialism and Marxism right now … and we have to fight," Currier said. "It's a time for choosing. People can decide what they want to believe and what they want to do, but there are people standing up and there are people sitting down."
Currier did not respond to a request for comment on Monday. The Republican National Committee did not immediately respond to a request for comment.
Posted on July 20, 2020 by Royal Rosamond Press
I just sent this e-mail to Rosa Cazares:
"I sent you a rough draft of the book and series I have in mind. I was married to Thomas Pynchon's lover who was an artist. I own a newspaper for the arts. I would like a statement from you how La Mota will be funding The Arts and Bohemian literature."
John Presco
Yesterday I posted an article about the selling of Rosemary's home. I did not read the whole thing until later that night while watching Cops on Pluto T.V. I gasped! This is a powerful Psychic Hit.
"The sale has not yet been finalized, but Zak Bagans, the star of the reality show Ghost Adventures, told the Guardian he had long been looking for a home in the neighborhood and was buying the property. "There was a very, very strong energy in the house," said Bagans, who visits "haunted" destinations on his show and investigates paranormal activity.
"I love to investigate spirits and places," he continued. "This is a beautiful place with a very dark history."
Smoky's Art Show
by
John Presco
Copyright 2020
Smoky was smiling ear to ear at her first art show held in a Carmel gallery, until she heard a woman say this to her friend;
"This is not real art. It is so gauche."
Smoky was about to open her mouth, when another woman came up to her.
"I love your work. I would like to teach you my styles so you can be rich and famous too!"
Smoky looked extremely puzzled as her eyes bore into this middle aged woman, who looked around nervously. Was this a back-handed compliment, or, the rudest thing anyone said to her. What a put down. Smoky believed she was on the road to fame and fortune as most artist's do. It comes with the title. You can be a poor millionaire – to be – for free!
"See here….I don't know what your……..What are you looking at?"
"I'm looking out for my brother. He is stalking me. Here's my card. Stop by my gallery sometime."
CHRISTINE ROSAMOND BENTON
As fate would have it, twenty years later, Smoky is talking to Rosamond's brother, who is using the alias Johannes Rosenmund, whose card had the family crest. She was going to hit the delete button when she was reading about the lone fisherman who drowned at Rocky Point in 1994. His family had hired her because they suspected he was murdered. Juan never fishes alone. He always takes one of his many friends – with him!
"Why there? He knew it was a dangerous place. Grandpa had caught many fish over the years. He never came home empty handed."
Knowing Juan's family was poor, she took their case pro bono. She came to a complete dead end, and surmised Juan took his life – after he took out a life insurance policy. He had seven grandchildren by four daughters who were not married, and whose lovers deserted them as soon as they got pregnant. Juan was a janitor. Of course she did not tell the family. Reading the articles in the Carmel Pinecone all the bells and whistles went off, that this too was a case of Life Insurance Fraud. But, then there was the mention of going to Carmel and renting fishing poles.
"What happened to those poles?" asked Smoky.
"You mean the poles my family didn't rent?" Johannes replied.
"No. There were poles there. This is as blatant an alibi that I ever read. I'll take your case!"
Smoky had read 'The Cosmic Trigger' by Anton Wilson who had a theory about The Net of Coincidence. There were many people caught up in the net – including herself. After all the Maggots moved out, and after the real estate lady threw her out on her ass with the help of her goon surfers, Smoky was homeless. These were her lost years. She slept in her car in Venice and went to Santa Monica Junior College in order to get a real estate license. Her eyes had been opened. While there she took a course in Law Enforcement, and a art class. She wanted to be a licensed Private Investigator. Discovering she had talent as a visual artist – was a real bonus!
She sold her velvet paintings in an empty lot on Sepulveda and Wilshire in the Sawtelle. The pseudo right ate her work up. She signed her paintings 'Smoky' and today are collector items. Living at the Rosa Mira Hotel in Santa Monica, she noted their was a little shop for sale on Third Street. She made a down payment, and put up her shield. Next door was a comic book store. Stopping in to say hello to her neighbor, Smoky commented on the Raymond Chandler book display in the window. There was pulp fiction published in the Black Mask detective magazines. She bought a Chandler book 'Farewell My Lovely' and googled Raymond who said he emulated, and copied the style of Erl Stanley Gardener. Ray lived in this area.
Wanting to change her look, because there was prejudice against Latino real estate people, and PIs, Smoky died her hair blonde and imitated the persona of Kim Novak who she became fixated with. She had everything Smoky wanted. When she made a killing off the 3rd St. boom, she sold everything and moved to Carmel. She tried to buy Kim's old home, but, it was destroyed by waves in a storm. When she found the home where 'Play Misty' was made – she snatched it up! But when she looked at Mr. Rosenmund's blog, and the house where his sister died, she got spooked. Christine and Kim had much in common. What is the name of that person who invited her out to Rocky Point?
Smoky was beginning to come unblocked. She knew her mother's name, and, started to wonder if she knew her father. When she discovered she was pregnant, she contacted Zardo who was recovering from an accident. He had taken over his father's company 'Viking Containers' and was crushed between too of them. He lost his leg and his ability to make sperm. His father was overjoyed to know his line would go on.
"Offer her $50,000 dollars for my grandchild. We are not cheap people!" Said Timothy McLean the 1st.
Tim Zardo was a millionaire. He married the French model, Raphael Fouquet, who was Tim's childhood sweetheart.
"Have you picked a name for the baby?" Smoky asked.
"Yes. We will call her Claudette."
"If it is possible, could you name her after my mother – Rosa?"
Smoky closed her heart and did not hear Raphael's answer. She was resigned to being an orphan – even an immaculate conception. But, when she took note of the connection between Novak, Liz, Christine, and Sondra, she wondered if there was a mystery man, a Svengali, a, Phantom of the Opera.
Smoky dialed the phone and when she heard the voice of the Mayor, she said;
"Play misty for me!"
To be continued!
For the first time in literary history a writer creates a fictional character, a PI to investigate the mysterious death of his sister, the world famous artist, Rosamond. I have never felt safe investigating and writer about her death. This work puts me in the midst of the Black Mask writers, and carries on the vision of my grandfather, Royal Rosamond, who taught Erl Stanley Gardener to write.
Posted on July 19, 2020 by Royal Rosamond Press
Smoky
An Idea For Netlix
by
John Presco
Three days after Wheezer's funeral, The Maggots had not got over his death.
"C'mon guys!" Smoky said as she rolled some of her infamous Acapulco Gold from her mysterious source, who looked like Ricardo Montauban. "His doctor told him he had ninety days to live! Those Native Americans put him out of his misery, if you want to look at the bright side. They helped his spirit see the Great Father in the Sky!"
"You know." Zardo began. "Sometimes you can be one cold-hearted bitch!"
"Really!" Smoky said, then released her famous puff of smoke that now looked like a hawk with large talons. "You want to give me some examples when I acted like a bitch – bitch!"
Zardo was zeroing in on one aspect of her character that she did not like. When she became a Private Investigator, Smoky quickly accessed if her client wanted the truth, and could handle the truth. Most clients wanted their suspicions to be wrong, especially when it came to a family member, like your husband – or wife! Cheating was a huge industry! Smoky was telling The Maggots what they didn't want to hear. Wheezer had been the Group Glue. He was their main reason – for being! They kept talking about the time Wheezer introduced then to the Beat Writer, Thomas Pynchon, who threw a wild party for them at his pad in Manhatten Beach. Richard and Mimi Farina was there. So was Mary Ann Tharaldsen, who lived with Thomas in Mexico. It was his coming out party. They had read about Ken Kesey partying with the Hell's Angels in Wolf's novel. Wheezer got Pynchon to open up. That put The Flying Maggots on the Extra Cool Map.
"Look Zardo. This house has become a total bummer. It has never been like this in all the years I've lived here. There's a standard we are obligated to live up to."
"Are you saying I'm not cool enough to live here?" Zardo said, as he rose from his big easy chair."
Smoky blew a vicious smoke ring that came at Zardo like that ship in Star Trek. Zardo wanted to change their name to The Klingons. They were getting too Hollywoodish. It was Smoky who blew the cover of one of the Manson Chics who came to the door to collect the rent for Charlie, their alleged absentee landlord who was in prison.
"I'm getting out of here! Who's going with me?"
Three weeks later Smoky is startled by a blond woman in a suit walking about the house with a clipboard.
"Oh! You scared me! I thought everyone was gone!"
"Who are you? Smoky asked.
"I'm a real-estate agent. I'm going to put this house on the market!"
Charlie's selling this house? He said he's never sell it."
"Charlie who? This house belonged to Rosemary LaBlanca it given to her as a divorce settlement by her first husband. She had plans to fix it up and sell it. Then she was murdered by Manson and his girls. One of them found the Deed. The Feds just got into her safe deposit. I'm afraid you are going to have to move. We are going to flip this house for a pretty penny."
Smoky is very smart, and it took her a few seconds to realize Charlie was Charles Mason. She borrowed the agents smart-phone and found who had come to the door to collect the rent.
"I grew up in a Manson house?" Smoky said as she deftly rolled and lit a joint.
"I'm afraid I can't allow you to smoke pot in my house."
Smoky gave her the look, and watched a deed chill travel then length of her body as she realized she was not safe.
To be continued
For almost two weeks since I started Smoky, I have had much trouble bringing my Detective Story to my screen. I have had a real struggle. I tried to take two naps. I forced myself to keep from going tinot a trance. A half hour ago I realized I was channeling Rosemary LaBlanca. I heard this – loud and clear!
"Let the world know I did not die like a dog at the hands of those monsters. I fought them with every ounce of strength I owned….I fought until I died!"
Rosemary's background is identical to the one I made-up about Smoky. While looking for a house to buy on the coast I found a shack of a house in Rockaway Beach. I also found a smoke shop that belongs to Rosa Cazarres. I got a psychic hit and e-mailed her. No reply. The Kimites may contact her to get her on their side. I have thought about becoming a psychic Detective for forty years. I'm going to have my heroine debate whether or not she is one. To tell the truth I am…..SPOOKED! There's something about these murders that is oppressed. I see Manson getting Rosemary to invest in the record he is recording.
This novel is a fake rip-off of Pynchon's 'Inherent Vice' which I wrote a scathing review of because it ended up killing off the faint last glow of the Hippie Movement I recently named The Peace Promoters Pot Party'. Since marijuana will soon be legal in all States – due to COVID-19 and dwindling City revenues to pay for police – the Bohemian Culture is all but dead due to the lack of criminality. The LaBlancas did not receive anywhere near the attention the Tates did, they getting more with Tarantino's movie. My childhood sweetheart went to the Spahn Ranch to buy acid. Rosemary Cazares says she has massive security. There is the old notion of "Cop-out".
So, who are the New Outlaws? I believe there is a Black Mask tradition that can be an art form, our national Kabuki theatre, where tried and true themes are used over and over.
Rosa is on her way to becoming a billionaire with ambitions to take over the world. She is high above in a strata jet wondering if she should sell that little shop to Smoky, who may be the reason sales are down.
Smokey Joe's Café
One day while I was eating beans at Smokey Joe's Café
Just sittin', diggin' all them scenes at Smokey Joe's Café
A chick I'd never seen before
Came walkin' on in through the door
At least I'd never saw her down at Smokey Joe's Café
And I started shakin' when she sat right now next to me
Her chair was there right next to mine at Smokey Joe's Café
A chill was running down my spine at Smokey Joe's Café
I could smell her sweet perfume
She smiled at me, my heart went boom
Then everybody in the room at Smokey Joe's Café
They said "Man be careful, that chick belongs to Smokey Joe"
Then from behind the counter, I saw a man
A chef hat on his head and a knife in his hand
He grabbed me by the collar and began to shout
"You'd better eat up…
By 1969 Leno and Rosemary LaBianca oversaw a mixed family that had become increasingly the norm in the United States, as attitudes about divorce shifted. Leno continued to work in the grocery industry; Rosemary co-founded a high-end clothing store. They often spent time with each other's children, who, by the time of the murders, were teenagers and young adults.
https://allthatsinteresting.com/leno-rosemary-labianca-murders
The "classic 1920s" home with "breathtaking, unobstructed front and back views" and "unparalleled privacy" in the Los Feliz neighborhood was the site 50 years prior of one of the most notorious acts of violence in serial killer history.
A Los Angeles mansion where Charles Manson and his followers tortured and murdered the former residents went up for sale this month, and attracted widespread interest from celebrity buyers.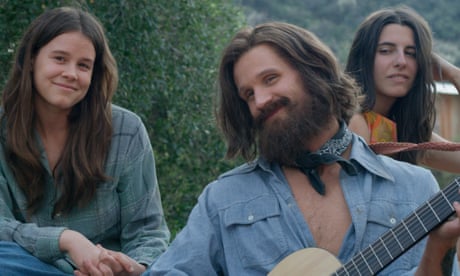 Read more
"I was surprised at the lack of questions regarding 'the event'," said Robert Giambalvo, a real estate agent who has shown the Spanish-style $1.98m house to about two dozen prospective buyers this month – mostly people in the entertainment industry "whose name you would recognize".
Their main reaction when viewing the property? "It's so beautiful," he said.
The sale has not yet been finalized, but Zak Bagans, the star of the reality show Ghost Adventures, told the Guardian he had long been looking for a home in the neighborhood and was buying the property. "There was a very, very strong energy in the house," said Bagans, who visits "haunted" destinations on his show and investigates paranormal activity.
"I love to investigate spirits and places," he continued. "This is a beautiful place with a very dark history."
La Mota | Power & Passion
Meet the Brand That's Dominating the Cannabis Industry
While pot culture's wildest dreams are manifesting, a critical new era is upon us, and only the strong and business minded will survive.
The question is, how do you become a lion amongst the sheep in this industry? I've got a story for you.
But first, here's a warning from my father, "Don't smoke pot, you'll grow man boobs, lose all your hair, and you'll never be able to get a real job. No one wants to hire a pot smoking loser."
Here's a quote from a local news channel (walb.com), "Legal cannabis consumer spending across North America grew 34 Percent to $6.7 Billion and can be expected to grow at a 27 percent compound annual growth rate (CAGR) over the next five years, 6.7 billion in 2016 to $22.6 billion in 2021. North Americans spent $56.1 billion on legal and illicit cannabis products in 2016, about half of the $105 billion they spent on beer. But $6.7 billion of that was spent legally and 87 percent of that came from just five states and Canada."
I want you to actually put that in your pipe and smoke it, pops, because the cultivation, distribution, and consumption of cannabis is exponentially beneficial in so many obvious ways, for we the people and for our country's failing economic platform. More jobs? More pleasantly minded people? More tax money for schools, police, and things that matter??? Yes!
Recently, Attorney General Jeff Sessions compared Cannabis to Heroin, saying "The drug is only slightly less awful". These misinformed bigots (including my father) need to see the positive side of this industry. including the people striving to bring legitimacy to our industry. These folks wildly deserve our recognition and appreciation.
Meet Aaron Mitchell, born in Cleveland, moved from city to city, then landed in Los Angeles to live his glory days skateboarding for DVS Shoe Company back in the mid-2000s. Aaron's skate crew consisted of Tim Gaven (DVS Shoe Company), Jeron Wilson (Diamond Supply Co), Paul Rodriguez (Nike Skateboarding), and Torey Pudwill (Grizzly, Redbull, DVS, Matix). "Tim always made sure I always had a fresh set up, and Jeron and Diamond Supply Co. have been a pivotal piece of my success in skating and this current industry. Skating with Paul and Torey throughout the years was so great. Torey came out to Florida when I opened up a skate shop back in the day and signed decks for the kids; he's a really good dude,"says Mitchell.
If you know anything about skateboarding, that's a legendary line-up. These individuals not only have ridiculous skills, but also have impressive entrepreneurial backgrounds.
Aaron was living in Deltona Beach, Florida, in 2009 when he met his partner Rosa Cazares. Aaron was in Florida so he could be close to his mom, but had a vision of going into the cannabis business on the West Coast. "My mom was like, 'no, that's a bad idea, don't do it.' But, I really wanted to check it out, and Rosa was right there with me," said Aaron.
Rosa flew out by herself to check out property first, then Aaron came after she found a spot, and they rented their first place in Jacksonville, Oregon.
"I had no idea what to expect, but everyone was so helpful and nice, I never wanted to leave. So, we decided to stay!" Rosa said with an uplifting laugh. Meeting Rosa and Aaron for the first time, you can feel how appreciative they are for this business, as it shines through in everything they say and do. "It was a rough start to be honest," Aaron said, describing the initial steps of breaking into the business. "Dispensaries were all nonprofit at the time; there wasn't even really a solid program to begin with."
But the dream endured, and Aaron persevered. "I brought my idea to Jeron. I had all my ideas lined out and he was into it. He believed in me; it was the first huge investment I had ever really seen him make. He and Rosa believed in me from the beginning," said Aaron.
Their first big investment was in three storefronts located in Medford, Lebanon, and Roseburg. After spending months preparing for their openings, they hit a seemingly insurmountable roadblock: All three cities enacted moratoriums on new cannabis dispensaries.
Aaron and Rosa became frequent participants at each city's town meetings relating to the moratorium. The moratorium, which started on temporary basis, continued for over a year. Yet through it all, they still had to pay for upkeep, electricity, security, and employees.
"As terrible as it was not to be able to open, we really got in close with the community. The decision makers were elderly, and were worried our shop would bring in dangerous characters and temptation to the youth of the community. After countless town hall meetings, we started to understand where they were coming from. We created a bond with the mayor, the police, and all the decision makers so we could improve our knowledge, while doing our best to make them comfortable with the idea. We wanted to do everything possible to be compliant."
Unfortunately, this roadblock left them in a dire situation. They had spent their entire investment on those three stores, and eventually were left with nothing and had no way out.
They couldn't open any of the stores and hit rock bottom. "I literally just started selling everything I owned for half-price to try and start figuring out a way to save money and get back on top. I sold my house, my car, Rosa's car. It was really hard to do," said Aaron.
After liquidating all his assets, Aaron found one place in the state that had some potential for the money he had scrambled for. It was an old, beat-down laundry mat on 52nd Avenue in South East Portland. It took everything they had, but they bought it, and moved in. They finally found a home for their vision, but also had to make it home for themselves until they could get out of debt. "We were sleeping on the floor for a while, but Rosa stuck through it with me, and we just made the best of our situation." In the midst of a remodel, the building permits were denied. They had to start from square one and reconfigure their lay out.
Finally, after exhaustive efforts, the building was up to code and ready for opening. But as opening day neared, they realized all their top-shelf bud was drying out. Their only product was losing value, and fast. Thankfully, that was the moment the $99 ounce was born. "Our doors opened and people were going wild for it. It was affordable and good, so the word about La Mota spread like wildfire. That first month actually made us a major chunk of money that took us out of the red. We started to see the light at the end of the tunnel," said Aaron.
Once they finally began to make progress, they moved into a small apartment and worked as managers and budtenders in their first shop. Aaron was CEO and Rosa was managing, but eventually that changed; Rosa took over the role of CEO, and Aaron shifted his focus over to production.
With great pride, they saw the power of their passion creating unstoppable momentum. Aaron said, "Every day is like a dream. I never thought I'd get the feeling I had back in my glory days of pro skateboarding. Every morning I'm so exciting to wake up and get the ball rolling. This business is my life, and I love it."
La Mota is now a collosal force in the world of cannabis business, La Mota is taking Oregon by storm, and the numbers prove it: They've opened 14 additional La Mota locations in two years and are currently ranked as the sixth highest grossing cannabis company in the country, and the highest in Oregon, according to the CBE 200 (Cannabis Business Executive).
What is their recipe for success?
La Mota creates community through excellent customer service, and they hire compassionate individuals with a love for cannabis.
"I want La Mota to feel like home. Every race, every gender, every walk of life is welcome here," said Rosa. "Our employees are our family. We want everyone to have fun at work, but also own their responsibilities, and treat this company like it's their own. And, they really do." Rosa believes in empowering the women in this industry and she's built a sisterhood in the process: "The bonds I've made with my employees are unbreakable."
You really can set apart good business from bad business, because you can see it in the eyes of the employees. My first experience at La Mota was comfortable and up lifting. The staff on 52nd is knowledgeable, relatable, and intuitive. I had a terrific experience.
"None of this would be possible without upper management and the dedication of our employees. I can't stress to you enough how instrumental they are to what we do," said Aaron during a conversation.
"We hire locally, and our goal is to contribute to the community. We want to bring sustainable jobs to our state and educate people on the many misconceptions they may have about cannabis."
With three outdoor grow operations, two indoor grows, two wholesale departments, and a processing facility, Rosa is constantly on the phone with the Oregon Liquor Control Commission (OLCC). She was part of the OLCC Recreational Advisory Committee and now just joined Oregon Retailers of Cannabis Association (ORCA) and stays on top of the ever-changing industry.
Rosa also voiced how crucial the OLCC has been from the start, saying, "The OLCC is helping us transition from small business to big business. The OLCC is so necessary. At first I was nervous about it -who wasn't nervous about it? I was scared. But, what they forced us to do has made us better business people. They are willing to educate us. We should be grateful that they are willing to answer your calls and give you all the tools you need to succeed. Without them we would be drowning."
La Mota's farms are now managed by Royal Ambrosia—best known for their superior strains and outstanding outdoor growing methods. Also, growing with them is Jason Yell at Y Tree Farms. "He's a force to be reckoned with, he will be a staple in the farming community for sure. The guy is outstanding," said Aaron.
Aaron is a cannabis connoisseur through and through, which is obvious in La Mota's selection across all 15 locations. They even tier their product pricing with the varying needs of their customer base in mind. Using their quality based pricing structure, customers may, for example, select a "Premium" strain. Or if you are on a budget, check out their "Every Day Smoke."
Through the weeks of getting to know these two industry moguls, I have learned that there truly is no excuse for rudeness or impatience in this business. Their day-to-day positive attitudes, willingness to learn and adapt, and the respect they give to everyone they work with has been the key to their success. This industry is exploding, and we are at the forefront of a multi-billion-dollar industry that is constantly bursting with infinite twists and turns. Be informed; educate yourself and your employees, and establish your brand with the consumer in mind. If the people are on your side, you'll have a winning brand.
All eyes on La Mota.