Thomas means "twin". In the last three days I discovered who Tom Bombabil – is! I can say – I am Tom!
Tom Jon Von
Lord of the Rings fans want a movie starring Middle-earth's weirdest character
published 27 February 2023
Lord of the Rings fans know what they want – and it's Tom Bombadil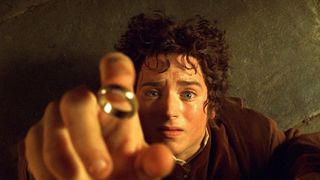 (Image credit: New Line Cinema)
Lord of the Rings fans might have been shocked by the news that new films are in the works – but there's one thing they can all agree on, and that's Tom Bombadil.
Bombadil is probably J.R.R Tolkien's strangest creation, but he's been entirely absent from the live-action adaptations, which consist of Peter Jackson's two trilogies and Prime Video's Rings of Power.
The character is an enigma; he's potentially the first living being in Middle-earth's history, who is mysteriously very powerful. He even tries on the One Ring, which has no effect on him at all, to Frodo's surprise. He also has a penchant for speaking in rhyme and song.