"He said if you see a black man walking in the streets of New York. You don't see a blessing at all. Except if he was from White parents."
Chief Rabbi Yitzhak Yosef
I am amending this post I made two hours ago after reading LeBron James is being asked to leave professional basketball for (apparently) defending Kyrie Irving. These two black men know nothing about Judaism. Why hasn't a good rabbi stepped forth to defend them. They need an attorney. Learned Jews – who know better – are making racist statements and verdicts.
I am positive my late cousin, Elizabeth Rosemond Taylor would defend Kyrie and LeBron, so I will. Liz is kin to Ian Fleming because her son married a Getty.
John 'The Nazarite'
https://www.yahoo.com/entertainment/lebron-james-says-kyrie-irving-220448963.html
https://www.israelnationalnews.com/news/274210
In the video, Rabbi Yosef laments the mass immigration of non-Jews to Israel, accusing them of backing anti-religious political agendas.
"Hundreds or tens of thousands of non-Jews came to Israel because of the law defining who is a Jew," said Rabbi Yosef, referring to Israel's amended Law of Return, which permits not only Jews, but non-Jewish spouses, children, and grandchildren of Jews, along with their spouses, to immigrate to Israel.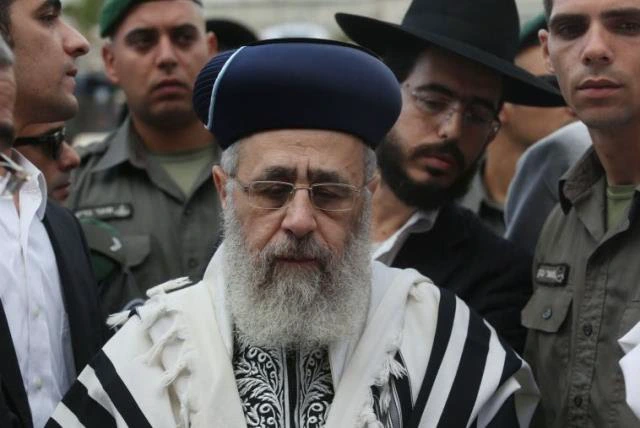 In this world we are leaving, we are one but color has brought division amongst people. Religiously other races think are better and are the ones chosen by God. But when you look at things in a perspective manner, humans behave the same and react emotionally the same. All humans need love. You can marry an Indian or European as a black man you'll still create beautiful people with create intelligence. But some people have gone to another level as they think are better more than others because of color.
Yitzhak Yosef a Jewish Rabbi once made the world stood on its feet; when he said that a black man born out of two white people is a blessing. He continued, "If you know that the person's parents were white and they got a monkey, they got this kind of child, then you say the blessing." He said this because the word Kushi in Hebrew is considered a curse; while we all know that Kushites are Africans, they are sons of Ham as the Bible tells us.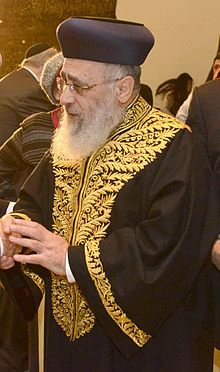 He said if you see a black man walking in the streets of New York. You don't see a blessing at all. Except if he was from White parents.
Despite a request from the Biden administration to back a UN Security Council resolution condemning Russia's invasion of Ukraine, Israel refrained from doing so, two diplomats familiar with the matter told The Times of Israel.
Eighty-one countries signed on to the resolution as co-sponsors, though the effort was ultimately vetoed by Russia.
Israel is one of the few countries that maintains relatively warm relations with both Ukraine, a fellow Western democracy, as well as Russia, which controls the airspace over Syria.
https://www.yahoo.com/entertainment/lebron-james-says-kyrie-irving-220448963.html
https://www.israelnationalnews.com/news/274210
"The JTA, a global Jewish news service, posted Wednesday a blog listing archived stories about Taylor. Among them was a piece about how her 1959 purchase of $100,000 in Israel bonds prompted a ban of her films by authorities of the United Arab Republic.
Another story recounted how Taylor sang in 1961 a Hebrew duet with Fisher in Moscow, while surprising United States servicemen who were stationed in the Soviet capital. And in 1987, she was among those who signed an appeal launched by a Jewish feminist magazine, Lilith, to free Soviet refusenik Ida Nudel."
https://en.wikipedia.org/wiki/Ida_Nudel
My ex-friend was the head of the Department of Education at the University of Oregon. I watched he and his wife being wooed by Christians – and Zionist Jews in Israel. I took his mother to synagogue. We had arguments about Zionists wanting to rebuild the temple. He didn't get it why the Palestinian GOT IN THE WAY OF THE GOOD JEWS! He had come to believe only Non-believers make trouble.
"Who is a Jew is a huge argument and has been for thousands of years. Read The War of the Jews by Joseph Flavius, who blames Jewish factions at odds with each other, for the war with Rome and the destruction of the temple." I told him – to no avail!
An hour after my last post, I am reading this latest war over the temple, that is like an Egyptian pyramid. Who ever gets inside (atop) the new temple, and into the Holy of Holies, will be declared The Only Qualified Real Jew. Everyone else – is suspect! Why does this sound like RACISM?
I will be writing another letter to Ed Ray, the President of Oregon State, informing him that Senator Thomas Hart Benton – is related to Shakespeare! Wow! I'm going to ask him to gather his crack team of historians and get them to rule on the accusation Kyrie is a Anti-Semite. I love it. The Pro-Woke ruling that removed Benton's name from a building – after declaring him a racist slave-owner, -will now have to apply to a Black Man. Does Rabbi Yitzhak believe President Zelenskyy – is a Jew?
I would like to see Phil Knight pay for a Tribunal at the UofO in order to establish once and for all, who is a Anti-Semite, and who is not. Once the power of the little people is amended and removed, then it will be real easy for God to chose who the Really Holy Leaders are!
Study Judah Benjamin a Sephardic Jew and slave owner.
John Presco
https://www.timesofisrael.com/israel-envoy-lashes-kyiv-for-backing-un-panel-resolution-urging-icj-action-on-israel/
https://en.wikipedia.org/wiki/Judah_P._Benjamin
https://worldtruthvideos.website/watch/dontell-jackson-we-thought-they-were-white_yRyFc5VnfAlXSiu.html
In 1747 Isaac de Costa, a Sephardic Jew born in London, arrived in Charleston, South Carolina, where he established himself as a merchant, shipping-agent, and slave-trader, who built a considerable fortune bringing hundreds of black slaves overseas from Africa. Isaac da Costa had been initiated into Freemasonry and appointed a Masonic Deputy Inspector General by fellow Jew Moses Michael Hayes, and went on to establish the Sublime Grand Masonic Lodge of Perfection in Charleston prior to his death in 1783.
https://en.wikipedia.org/wiki/Judah_P._Benjamin
Chief rabbi urges High Court override law: 'Opportunity to amend law on who's a Jew'
Rabbi Yitzhak Yosef backs demand by ultra-Orthodox and far-right members of likely next coalition, says bill can be used to overcome top court's rulings on Reform Judaism
By TOI STAFFToday, 3:58 am
File: Israel's Sephardi Chief Rabbi Yitzhak Yosef at the International Convention Center, on February 1, 2022. (Noam Revkin Fenton/Flash90)
The Sephardic chief rabbi of Israel said Saturday that Benjamin Netanyahu's prospective incoming government must pass a bill allowing the Knesset to override High Court of Justice rulings, backing a demand by ultra-Orthodox parties and declaring Israel an "Orthodox state."
The far-right and ultra-Orthodox parties in Netanyahu's bloc of supporters — which won a 64-member majority in the 120-seat Knesset in the election earlier this month, and is expected to form Israel's most right-wing government ever — have been demanding that legislation be passed that would allow any 61 lawmakers to overrule decisions by the country's top court, a demand critics warn could upend Israel's democratic system of balance between the parliament, the executive and the judiciary.
Israel's Haredi community leaders have long deplored some High Court rulings, such as those recognizing non-Orthodox Jewish streams and a ruling requiring the state to equally enlist ultra-Orthodox youth to the army — a non-starter for many parts of the community.
https://imasdk.googleapis.com/js/core/bridge3.544.0_en.html#goog_805674578
In a weekly Torah lesson at a Jerusalem synagogue, Rabbi Yitzhak Yosef said the so-called override bill was "an opportunity to amend the law on who is a Jew."
"There was never such a government with 32 religious and ultra-Orthodox Knesset members. Maybe there is an opportunity to amend the law on who is a Jew? Don't know if it's possible to fix things. Now is the opportunity to make amends," he said.
Get The Times of Israel's Daily Editionby email and never miss our top storiesNewsletter email addressGET IT
By signing up, you agree to the terms
That was a reference to reported efforts by members of the likely next government to change the Law of Return, a landmark law that allows all Jews and people with a Jewish parent or grandparent to immigrate to Israel. The far-right Religious Zionism party and the ultra-Orthodox United Torah Judaism and Shas parties have demanded the removal of the "grandchild clause," thereby limiting immigration only to people born to Jewish parents, or who have converted to Judaism.
Likud chairman Benjamin Netanyahu meets in Jerusalem with UTJ MK Moshe Gafni on November 6, 2022. (Courtesy)
Though not a new one, this proposal would mark a profound change to a rule that has been around for more than five decades, dramatically reducing immigration to Israel and potentially sparking a bitter fight with major international Jewish groups, like the Jewish Agency, that support the Law of Return in its current iteration.
It is seen as highly unlikely, though not impossible, that the demand will be realized as is.
https://3ce68553fd2459983bf8faa16f717fe1.safeframe.googlesyndication.com/safeframe/1-0-39/html/container.html
Yosef, in his Saturday sermon, said, "This is an Orthodox state, not a Reform one," accusing Reform Judaism of "causing assimilation abroad."
"You have to [pass] the override clause to overcome these High Court rulings," he said.
Ultra-Orthodox leaders, as well as many Israeli religious Zionist figures, do not view the Reform movement as an authentic form of Judaism and do not recognize Reform rabbis.
Yosef has a history of making provocative comments, including against Reform Judaism, women, immigrants from the former Soviet Union and Black people.
In this handout photo, United Torah Judaism No. 2 Moshe Gafni (R) and Religious Zionism leader Bezalel Smotrich meet at the Knesset, November 6, 2022. (Courtesy)
Also Saturday, United Torah Judaism MK Moshe Gafni reiterated his party's stance that without a High Court override bill, Netanyahu's prospective government won't be formed.
Speaking at a party event, Gafni said the government would work to cancel the "decrees" issued by outgoing Finance Minister Avigdor Liberman and former prime minister Naftali Bennett over the past year and a half.
ADVERTISEMENT
https://3ce68553fd2459983bf8faa16f717fe1.safeframe.googlesyndication.com/safeframe/1-0-39/html/container.html
In Haredi jargon, the word "decree" has the connotation of a draconian measure imposed on religious Jews by a hostile leadership.
Gafni added: "We need the High Court, but [we need it] to be weak."
Posted on April 20, 2012 by Royal Rosamond Press
Yesterday I noticed that the Mendes da Costa family are kin to the de Rover (Roover) family who married into the Rosemont family, and were members of the Swan Brethren of which William of Orange belonged. William was made a loan by the famous banking family of Suossa in order to launch his invasion of England in what is called 'The Glorious Revolution' that evangelicals claim has come to America, and one day will establish a theocratic state vs. a democracy.
For months I have been asking folks; "Did Jesus establish a democracy?" I got no answer! It looks like Jesus' kindred helped found – THIS DEMOCRACY – along with my kinfolk! Evangelicals want it both ways! They want to rule a earthly and heavenly kingdom, but, can't produce Divine Permission – or a Deed of Trust – like I can! One need only look at County Records to see who owns those sixty acres at Plantation Point. I wonder what bank holds the mortgage?
This Promised Land by Samuel Josefa de Mattos, looms large, for this promise was made to one who appears to be kin to Samuel, and, WE shed our blood fighting the British for this "Jew's Land" in the American Revolution.
Above is the oldest surviving painting of four generations of the de Rover family being ushered by Saint George before 'Our Sweet Lady' who was venrated by the Swan Brethren. Who is she – really?
I have climed in many posts I am the true Swan Knight who descends from a Secret Linage. Today, that linage is found. There is a link between the Sephardic Jews and the Huguenots that is just being uncovered.
Jon Presco
Copyright 2012
1648 DIEGO TEIXEIRA (ABRAHAM SENIOR) (Portugal-Germany)
A former Spanish diplomat, he decided after moving to Hamburg to return to Judaism and had himself and his sons circumcised. Despite a vicious denunciation by the Viennese court, the Hamburg senate refused to confiscate his property and wealth. Teixeira founded the international banking house that became known as Teixeira de Mattos. In 1655 he was appointed by Sweden as its local diplomatic and financial minister. Teixeira was active in the Jewish community and helped build the new Sephardic synagogue in Hamburg.
The Roesmont-Roover Brotherhood and the Wedding at Cana
Ghisburtus van Roesmont was a Dutch nobleman of some importance. His mother was jonkvrouw Adriana Theodorici ROVER. the daughter of Dirk Edmondszn ROOVER. The Roover family appears to descend from one of the Radbot rulers of Holland who was given the name Roover, or Rover due to conquest of the Netherlands. The Roover family would build Montfoort castle one of the most prestigious castles in Holland. These two families were keen on forming a marriage alliance as Arnold Rover married Heilwigis Arnoldi Danielis ROESMONT. For this reason I suspect the Roesmont Wolf names came from Roelof the Roover R + Odilia van Montfoort. Perhaps the Roovers owned Wolfhouse where the Roesmonts came to live in 1450.
Ghisburtus was the master of Saint Janskerk, and a member of Lieve-Vrouwe-broederschap that met in Janskerk church. Hieronymus Bosch was a member of the Zwanenbroeders (swan brothers) and was commissioned by the master of Janskerk to do a stained-glass window for the church. The Zwanenbroeders commissioned Bosch to do other work the most important being 'The Marriage Feast at Cana'. This painting has symbols that relate to the Zwanenbroeders and thus this painting may constitute the only true riddle involving a brotherhood of men and a supper where Jesus is centerpiece. The worship of Our Lady is eluded to in the swan being served up on a platter. The swan is a symbol of Venus, but, with the presence of the crescent moon and the boar's head, then this Lady is Artemis/Diana who unleashed the Calydonian Boar that was killed by the Arganots. This is interesting as Radbod made a treaty with Grimoald the Merovingian Frank and gave his daughter, Theodelindis in marriage. The Frankish nobles rose up against the usurpation in the palace of the Franks and bid Radbod to intervene with an armed force, which he did.
Above is the oldest Dutch painting in existence. It show four generations of Roover leaders in knights armour being led by Saint George, the pataon saint of knights before Maria. I am entertaining a theory that these Rovers see themselves as Arganots, and may be the source of the name Huguenots, or Haguenots of Hague where King Floris built his castle.
With the discovery of the original spelling of the ROESMONT family, I conclude that the the fictional movie knight, Floris von Rosemondt, is based upon a member of the Roesmont family. Perhaps a producer saw the coat of arms for Roesmont in the hall of Zwanenbroedershuis.
http://www.absart.nl/floris.html
After being expelled from the Iberian Peninsula, most of the Sephardic Jews settled in trading cities such as London and Antwerp. By the late sixteenth century they were arriving in Amsterdam and The Hague. The Lopes Suassos were a rich old Sephardic family of Marranos, or Jews who had been forced to convert to Christianity under pressure from the Spanish Inquisition, but once in Amsterdam they openly returned to their true religion, Judaism.[1]
Suasso was born in Amsterdam, the eldest son[2] of the banker Antonio Lopes Suasso (1614–1685), also known as Isaac Israel Suasso, by his marriage to Violenta de Pinto, a member of another rich old Sephardic family.[1][3] His father, who had himself been born in Bordeaux, was one of the richest and most famous Portuguese-Jewish merchants in the Amsterdam of his day.[3] The date of Francisco's birth, probably between 1657 and 1660, is uncertain. He had four sisters, Ribca (1655–1695), Rachel (1659–1685), Elisheba (1663–1746) and Esther (1669–1679), as well as a younger brother, Jacob, who died young.[1]
The family retained a sense of belonging to Spain, and on 3 January 1676 Suasso's father received from Charles II of Spain the title of Baron d'Avernas le Gras in recognition of his diplomatic services. The title was drawn from a seigneurie owned by Suasso in the Duchy of Brabant named Avernas le Gras.[4] He also had a good relationship with the Stadtholders, and the banking house of Suasso often supported them financially.[1][3]
Suasso joined his father's banking business.[1] He continued a successful banking career after the death of his father in 1685, when he inherited half of his father's considerable fortune, much of which was in the form of shares in the Dutch East India Company.[5]
In 1682 Suasso married firstly Judith Francisco Teixeira, at Hamburg. She was the daughter of the banker Manuel (otherwise Isaac) Teixeira, who after Suasso's father and De Pinto was the third most important Portuguese-Jewish merchant-banker in Northern Europe, by his marriage to Beatrix Nunes Henriques.[2] In an age of strategic marriages, the union can be seen as intended to raise capital within a narrow circle, but this design was thwarted when Judith died childless in 1689.[1]
Suasso in a portrait of ca. 1700
A notable instance of the support of the house of Suasso to the Dutch stadtholders is the loan of two million guilders which Suasso made to William of Orange in 1688 in support of his invasion of England to claim the thrones of King James II.[1] The story is told that William asked Suasso what he wanted as collateral for the millions, to which Suasso replied: "If thou art felicitous, I know thou wilt return them to me; art thou infelicitous, I agree to having lost them." However, this may be apocryphal.[1] Suasso was responsible for a number of elements of the invasion, and through his father-in-law in Hamburg he was able to make speedy arrangements for the transport of Swedish and Pomeranian troops provided in November 1688 by Charles XI of Sweden to assist William.[6] The coffer in which William repaid the loan to Suasso is today on display in the Willet-Holthuisen Museum in Amsterdam.[1]
Following the death of his first wife in 1689, on 23 February 1694 Suasso married secondly, at the Hague, Leonora (otherwise Rachel) da Costa (1669–1749), and with her had ten children, who became part of a large family network.[1] Their seven sons were Antonio (1695–1775), Alvaro (1696–1751), Manuel (1698–1773), Pedro (1700–1742), Jeronimo (1702–1740), David (1703–1705), and Francisco (1710–1770), while their three daughters were Leonora (1701–1754), Sara (1706–1767) and Hanna (1708–1721).[3]
The Flag and Stone of the American Zionist Revolution
(Images: East India Company flag. Grand Union flag, and other first flags.
Blason of the Teixeira Sampayo family.
0
http://www.pbs.org/wgbh/nova/israel/losttribes2.html
"At the time of the American Revolution the East India Company flag would have
been identical to the Grand Union Flag. The flag probably inspired the Stars and
Stripes (as argued by Sir Charles Fawcett in 1937). [10] Comparisons between the
Stars and Stripes and the Company's flag from historical records present some
convincing arguments."
Christian authors in England and Europe were indentifying 1666 as an
appocolyptic year. No doubt this was due to the numbers 666 which denotes `The
Beast' in Revelations. It is suggested the Sephardic Messiah, Sabbatai, believed
in this prophecy, or, if he was a false-Messiah, exploited it. History tells us
Mennesseh ben Israel exploited English Millenarianism when he appealed to
Cromwell to let the Sepharid Jews return to England. Ben Israel (son of Israel)
dedicated his book `The Hope of Israel' to Cromwell. In this work of prophecy
Ben Israel claims Messianic redemption would come to the Jewish people only when
they are scattered to all the corners of the world, and especially England from
where they were bannished. Did some Christian leaders believe this Jewish
Messiah would be the second coming of Jesus?
The Puritans subscribed to what is called Judeo-centrism that considered the
prophecies of Ben Israel and the Sepharid Messiah, Sabbatai. Cromwell was a
Puiitan who let the Jews back into England at Ben Israel's urging. However,
there was another motive, Cromwell wanted the backing of the Sephardic Jewish
bankers. He got it. These bankers produced large sums of money to put down the
Jacobites in 1748.
Ben Israel believed some North American Indians were of the Lost Tribes of
Israel. A week ago I discovered the Los Lunas Decalogue Stone. At first I
believed it was the work of a Sephardic Kabbalists that accompnaied Coronado,
but, this stone might be the work of Sephardic Jews from Brazil who were
searcing for the a lost tribe of Israel, and had folowed Ben Israel and
Sebbatai.
Yesterday I discovered that Diego Teixeira Sampayo (Abraham Senior Teixeira) is
a descendant of Don Abraham Senior the Nasi Prince Exilarch descended from King
David.
"Don Manuel's father, Diego Teixeira Sampayo (Abraham Senior Teixeira), a
descendant of Don Abraham Senior in the female line, was ennobled at Anvers
(Antwerp) in 1643 (Rietstap, Armorial Général, Precedé d'un Dictionnaire des
Termes du Blason, 2nd ed., 2 vols. Gouda, 1887, vol. ii, p. 891; Rietstap,
Wapenboek van den Nederlandschen Adel, vol. ii, p. 87). He later settled in
Hamburg, where he was known simply as the 'rich Jew'. He rode in an ornate
carriage upholstered with velvet, had liveried servants, and kept a princely
house, which, in 1654, was for some time the residence of Queen Christina of
Sweden, to whom Diego had been recommended by the Spanish ambassador"
William of Orange and his Glorious Revolution, was backed by Sephardic Bankers.
It is suggested Nassau Thomas Senior took the name Nassau from John Maurice of
Nassau who was close kin of William of Orange. He was the head of the Order of
St. John. John Maurice took back Sephardic Brazil from the Catholics. I suspect
John Maurice was the head of the West Indies Trading Company whose flag looks
very similar to the first flag of the United States, called the flag of the
Grand Union. This flag was flown by the American ship the Andrea Doria when it
sailed into the harbor of St. Eustatius that was owned by the East Indies
Trading Company. The commander of Fort Orange returned the salute made by the
captain of the Andrea Doria that consisted of thirteen vollies from the ships
cannons. I suspect these thirteen shots were sounded for the thirteen red and
white stripes on the new flag of the American Revolution that I suspect was a
continuation of the Glorious Revolution of the House of Orange/Nassau. However,
this Revolition was enjoined by the Sephardic Jews who followed the Judaic
Messiah, Sabbatai, and thus these thirteen stribes may have also stood for for
the red and white rose of Zohar.
The commander of Fort Orange was Abraham Raven. He is a relative of Nassau
Thomas Senior and the Exilarch Prince, Don Abraham Senior. The blazon of Diego
Teixeira Sampayo Senior depicts five eagles. I suspect this eagle is the source
of America's Eagle, our National Ebblem and Ensign. I suspect the the red cross
in the Grand Flag is not the red cross of Saint George, but the red cross of the
Knights Templar. I suspect John Maurice Nassau was a Master Mason who introduced
the Templar rank. I suspect the first Freemasons were Sephardic stone masons who
came to build a new Zion in Brazil.
This New Glorious Revolution was UNITED with the Puritan Exodus in the North.
The Puritans showed great respect for the Indians. Did they also believe they
were of the Lost Tribes of Israel? Did they believe the OLD world was going to
end in 1666, and thus God had brought them to a NEW world?
It is time for the NEW EXODUS from the Old World of the Jews to begin, so that
the prophecy of
Mennesseh ben Israel, Cromwell, and the New Messiah can continue its course.
Only when the "Jews Land" in America is returned to the Chosen Children of God,
will there be Universal Peace.
Jon Presco
The Nazarite
Copyright 2008
"Flying the flag of Grand Union on its stern flagstaff the Andrea Doria entered
the harbor of St. Eustatius on 16 November 1776. As the Andrea Doria backed its
topsails to slow its headway in preparation for dropping anchor, Captain Isaac
Robinson the vessel's commander decided to make a conspicuous entry into port.
Robinson ordered the striped Grand Union of the Republic flag, the recently
adopted American banner, dipped and a cannon salute fired from the vessel's
deck. According to maritime custom, a returned salute was the appropriate
response of their host state.
Abraham Raven, the commander of the Orange fort, assumed that the unfamiliar
flag might be that of a rebel American warship and realized that returning a
salute would offend the British. Raven sent a message for instructions to
Johannes de Graaff, the island's governor and was ordered to answer the salute.
After some minutes passed, nine puffs of gun gray-white smoke arose from the
walls of the fort followed by a salute of muffled thumps in cadence.[iv] An
historic moment transpired; the American colors had been publicly recognized by
a European power.[v] These brief cannon reports also turned out to be an
expression of diplomatic indiscretion. This seemingly minor form of
acknowledgment was contrary to the foreign policy of the Dutch government.
When news of the incident reached the neighboring island of St. Christopher (St.
Kitts), its British governor, Craister Greathead, sent a vehement protest to
Governor de Graaff saying that "this Port always made and still makes
distinction between Merchant or Private Vessells and the Ships of War belonging
to Sovereign States"
"The name 'Nassau', which was borne first by Nassau Thomas Senior (d 1786),
elder son of (Moses) Aaron Senior (d 1736), may have originally been adopted in
honour of John Maurice of Nassau (1604-1679), Prince of Nassau-Siegen and
Governor of the Dutch territories in Brazil, prior to the reconquest of these
territories by the Portuguese in 1654, when over 5,000 Jews fled that country.
One ship carrying 23 Jewish refugees from Brazil went to New Amsterdam (New
York), where they formed the nucleus of the Sephardic Jewish community in the
USA. Joseph Senior Saraiva's uncle, David Senior (who was born in about 1575 in
Amarante, Portugal, and who died in Recife, Brazil, in 1650) was one of the
leading members of the Jewish community in Recife. A more probable alternative
is that the name 'Nassau' was adopted in honour of William of Orange-Nassau
(1650-1702), that is William III, whose seizure of the throne of England in 1688
was financed by Jews, possibly including the Senior family. Jews also financed
William III's later wars against Louis XIV and did much to help London replace
Amsterdam as the centre of European finance, a position it holds to this day. It
is a curious fact that, on this basis, the famous Bill of Rights of 1689, one of
the cornerstones of British democracy, was largely made possible by Jewish
finance."
The Los Lunas Decalogue Stone bears a very regular inscription carved into the
flat face of a large boulder on the side of Hidden Mountain, near Los Lunas, New
Mexico, about 35 miles south of Albuquerque. The inscription is interpreted by
some to be an abridged version of the Decalogue or Ten Commandments in a form of
Paleo-Hebrew. A letter group resembling the tetragrammaton YHWH, or "Yahweh,"
makes four appearances. The stone is controversial in that some claim the
inscription is Pre-Columbian, and therefore proof of early Semitic contact with
the Americas.
Don Manuel's father, Diego Teixeira Sampayo
http://www.famousamericans.net/antoniodemontesinos/
), a descendant of Don Abraham Senior in the female line, was ennobled at
Anvers.
http://www.sardimpex.com/articoli/DoriainBrazil.htm
On the ancestry and descent of Clemenza Doria, one of the earliest European settlers in Brazil.



Francisco Antonio Doria

Professor of Communications, Emeritus, at the Federal University in Rio de Janeiro.
Fellow of the Brazilian Academy of Philosophy.



Brazil was discovered by a Portuguese fleet under the command of Admiral Pedro Alvares Cabral lord of Belmonte, in April 1500. Early colonizing efforts by the Portuguese crown were sporadic and consisted mainly of expeditions sponsored and directed by wealthy merchants like the Marchioni, Affaitati, or Fernão de Loronha, who was a converted and ennobled Jew. A more systematic colonial effort began after 1534 when King John III of Portugal spliced up the new land into a dozen or so chunks which were given as fiefs to merchants and enterprising noblemen who were supposed to settle in the colony and explore it.

We are here interested in some of the settlers that came to Brazil after 1548, when King John III decided that a centralized government was required to coordinate the Portuguese administration in the New World, and named Dr. Tomé de Sousa, a magistrate, as the country's first governor-general. De Sousa belonged to a distinguished but partially impoverished family which traced its ancestry to King Alfonso III in the 13th century through illegitimate lines; he arrived in Brazil in early 1549 in a fleet one of whose ships was commanded by Fernão Vaz da Costa, another mid-level nobleman from the bureaucratic establishment around the Portuguese crown. Fernão Vaz da Costa is one of our dramatis personae here.

Nearly half a century later his son Cristóvão da Costa, or Cristóvão da Costa Doria, as he is also referred to in documents, gives a deposition before the inquisitor that had been sent to Brazil after 1590 to look for heretical and apostate misbehavior in the new continent. The portion of the deposition that interests us is:

..e foi perguntado de sua genelogia/ dixe que he cristão velho filho de fer/nao vaz da costa e de sua molher cle/mencja dorja genevesa não conhe/ceo seus auoos mas ouujo q seu a/uoo paj de seu paj se chama cristo/uão dacosta desembargador que/ foj em Lix.a e sua avoo maj de seu pai/ se chamaua guimar camjnha e ouujo/ dizer que seu avoo paj de sua maj se/chamaua andre dorja, teue tias jr/maas de seu paj florença da costa/ e dona fr.ca da costa molher que foj/ de Ant.o correa moradoras em Lix.a//

nao conheceo tios daparte da sua maj/ teue hum jrmão, que matarão em/Lix.a chamado Nicolao da Costa/ soltr.o e outros que morrerão e tem/ tres irmaas ujuas s. Luisa dorja mo/lher de Martim Carvalho, e fr.ca de saa/ molher de fr.co dabreu da costa e Anna dorja Jnda soltr.a e os djttos seus cu/nhados são cristãos uelhos e djxe q/sabia a doutrjna cristãa…

In full translation: when asked about his genealogy [Cristóvão da Costa Doria] answered that he is an old christian [had no Jewish blood], the son of Fernão Vaz da Costa and of his wife Clemencia Doria, a Genoese by birth; that he never met his grandparents but heard that his paternal grandfather was called Cristóvão da Costa, a supreme court justice in Lisbon, and that his grandmother on that side was called Guiomar Caminha; and heard that his maternal grandfather was called André Doria. Added that he had aunts on his father's side, namely Florença da Costa, and Dona [Lady] Francisca da Costa, the widow of Antonio Correa, who both lived in Lisbon; on his mother's side he didn't know whether there were uncles. He had a brother named Nicolau da Costa, single, who was killed in Lisbon; there were deceased brothers and sisters, and three surviving sisters, Luisa Doria the wife of Martim Carvalho, Francisca de Sá married to Francisco de Abreu da Costa, and Anna Doria, single. None of those people is of Jewish extraction and he himself was perfectly conversant with the Christian doctrine.

This deposition is dated 9 December 1592 (photo 1, photo 2). The charge that had led Cristóvão da Costa Doria to the inquisition was a minor one, that he once overhead some heretical statement and didn't denounce it (see below) — he answered that he found it irrelevant and had forgotten about it, and the inquisitor let him go. One can see why: the charge was irrelevant, and Cristóvão da Costa Doria was very well connected by family ties to the Portuguese judicial establishment: his grandfather had been Chief Justice of Portugal (Chanceler da Relação de Lisboa) and a rector of the University of Coimbra, one of the oldest in Europe. One of his paternal uncles was also a supreme court justice, and it was probably felt by the inquisitor that one shouldn't toy with such a well-connected individual.

Biographical data about Fernão Vaz da Costa are scarce, but we can recover a sketchy picture of his personality and that of his father. The father is — we think — the one who received a grant of 50,000 rs (reais) in 1st May 1520 given by King Emmanuel I because of his marriage. Dr. Cristóvão da Costa becomes rector of the University of Coimbra in 1526, and is later made chancellor (chief justice) of the Portuguese supreme court. He was probably born around 1475-80, and — if he is the one who received the 1520 grant — was the son of Afonso da Costa, alcaide-mor (military commander) of Lagos, and the grandson of Soeiro da Costa, a legendary navigator who explored the coast of Africa in the early 15th century. The family bore the full da Costa coat of arms, as can be seen in a grant of arms dated 14 July 1605, and was related to the da Costa branch who held the hereditary offices of Portugal King of Arms from the 16th to the 19th century. (Thus the constant references to governor-general of Brazil Dom Duarre da Costa as an "uncle" of Fernão Vaz da Costa.)
January 1743
Birthplace:
Borssele, Zeeland, Netherlands
Death:
(Date and location unknown)
http://south-carolina-plantations.com/greenwood/jews-land.html
Jew's Land Plantation – – Greenwood County
Basic Information
Location – Greenwood County
Origin of name – Probably due to the religion of the Salvador family
Other names – Salvador's Purchase
Current status – ?
Timeline
Earliest known date of existence – 1755 – Joseph Salvador aquired 100,000 acres of land (from A Portion of the People: Three Hundred Years of Southern Jewish Life)
1773 – Joseph Salvador sold 7,000 acres to his nephew Francis Salvador. Francis wanted to grow indigo as a cash crop on the land. (from A Portion of the People: Three Hundred Years of Southern Jewish Life)
House built – ?
Land
Number of acres – 100,000 in 1755
Primary crop – Indigo
Owners
Alphabetical list – Salvador
Slaves
Number of slaves – 30 in 1773 (from A Portion of the People: Three Hundred Years of Southern Jewish Life)
Buildings
?
Web Resources
A Portion of the People: Three Hundred Years of Southern Jewish Life
Print Resources
Initial references: 4
This gray, water-stained parchment, damaged during the South Carolina Inter-State and West Indian Exposition of 1901–1902, can no longer be read. The large escutcheon in the upper left is the coat of arms of the Salvador family—a lion rampant between three gold fleurs de lys.
Francis Salvador's grandfather was a Portuguese Jew who had migrated to England from Amsterdam early in the 18th century. The family had previously secured the right to a coat of arms, perhaps in Portugal or the Netherlands. The grant issued by the College of Heralds, while not a patent of nobility, permitted the elder Salvador to call himself "gentleman."
In 1755 the family acquired 100,000 acres of land, known henceforth as the "Jew's Land," in the Carolina Piedmont. That same year an earthquake destroyed the Salvadors' holdings in Lisbon. The failure of the East India Company further depleted their assets. Hoping to recoup the family fortunes by planting indigo, young Francis Salvador set out for Carolina in 1773. He advertised for an overseer to manage the plantation and 30 slaves, but events of the American Revolution intervened.
http://www.lib.unc.edu/apop/firstfamilies.html?counter=14
Carolina's Jewish First Families enjoyed extraordinary economic opportunity, civil rights, and religious freedom. Jewish South Carolinians succeeded in becoming "a portion of the people" to an extent unprecedented in modern Jewish history. Some reached the ranks of the elite and acquired fine houses, silver tea services, and miniature portraits. Others lived more modestly as tradesmen, school teachers, bakers, butchers, and store owners.
Like Jews elsewhere in the colonies, they sided disproportionately with the cause of independence in the American Revolution. Their allegiance is clearly writ in the names they gave their sons: George Washington Harby, Thomas Jefferson Tobias, Benjamin Franklin Moïse, and Andrew Jackson Moses, to name a few.
http://www.angelfire.com/ego/et_deo/israel2britain.wps.htm