https://sg.news.yahoo.com/jan-6-pelosi-schumer-capitol-riot-video-201232951.html
In a now-removed tweet, Trump then told his supporters to "remember this day forever" and said of the violent break-in to the Capitol building, "These are the things and events that happen when a sacred landslide election victory is so unceremoniously & viciously stripped away."
https://www.forbes.com/sites/alisondurkee/2021/01/06/trump-says-he-loves-supporters-storming-capitol-but-tells-them-to-leave/?sh=581459223cd7
Donald Trump has been subpoenaed to appear before the Jan 6th. Committee who showed the world the safe place our legally elected leaders took refuge in. When I heard the Speaker of the house making frantic calls to officials to send armed men to the Capitol – in order to save lives – I was reminded of 911. How many young people know the Saudis were accused of staging 911?
Today's hearing revealed Trump had plans to say the election was stolen – months before the election – when no proof of this could exist. Evidence was produced that showed Trump and Stone knew there would be armed Insurrectionists around the counting of our Electoral Ballots – and they wanted more! These un-elected men would go up against the unarmed Capitol Police – and this is what Trump wanted! This Traitor talked about shooting protestors in Washington. Consider armed Iranian goons shooting and killing protesters.
This video of our Democracy under attack – WEAKENS US ALL! Our enemies will point to it when we consider intervening in the Name of Democracy! Donald Trump – DID THIS! Is this why Putin and Mohammed bin Salman mock us, even – laugh at us?
If Trump is the real Leader of the Western World, and spokespersons for Christian Nationalism, let him appear before Congress – and make it right – for All the American People who came together after 911.
John Presco
https://sg.news.yahoo.com/jan-6-pelosi-schumer-capitol-riot-video-201232951.html
Former President Donald Trump suggested shooting racial justice protesters when the demonstrations neared the White House, former Secretary of Defense Mark Esper writes in a new memoir.
"Can't you just shoot them? Just shoot them in the legs or something?" Trump asked the newly appointed Esper in a tense Oval Office meeting on June 1, 2020, the cabinet member wrote.
20 years after 9/11, lawsuit against Saudis hits key moment
As the 20th anniversary of the Sept. 11 attacks approaches, victims' relatives and their lawyers are hoping they can finally prove in court what they've long suspected: that the Saudi government was complicit
ByERIC TUCKER Associated Press
July 5, 2021, 5:45 PM
Share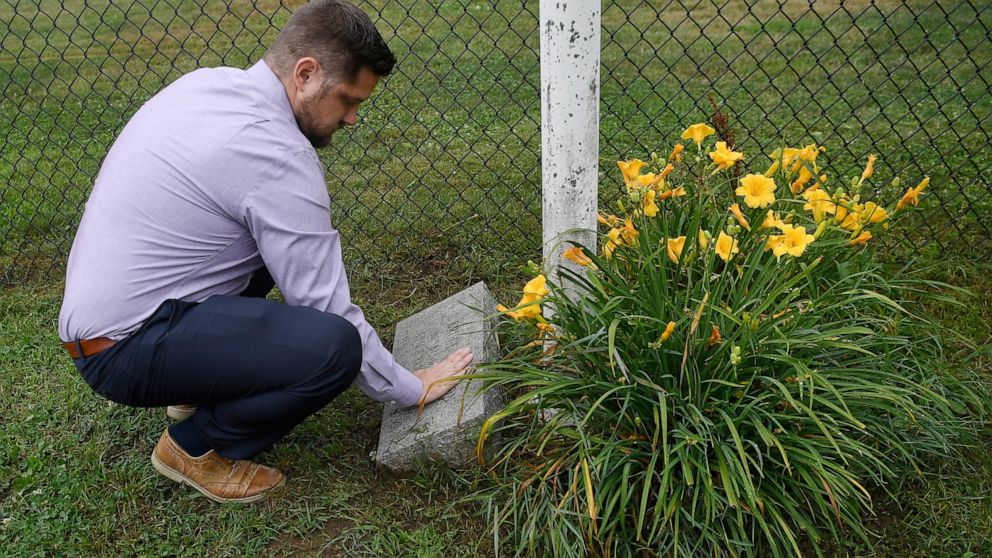 By the Numbers: The lasting legacy of 9/11
A look at how 9/11 changed America.
WASHINGTON — As the 20th anniversary of the Sept. 11 terrorist attacks approaches, victims' relatives are pressing the courts to answer what they see as lingering questions about the Saudi government's role.
A lawsuit that accuses Saudi Arabia of being complicit took a major step forward this year with the questioning under oath of former Saudi officials, but those depositions remain under seal and the U.S. has withheld a trove of other documents as too sensitive for disclosure. The information vacuum has exasperated families who have tried to make the case that the Saudi government facilitated the attacks. Past investigations have outlined ties between Saudi nationals and some of the airplane hijackers, but have not established the government was directly involved.
"The legal team and the FBI, investigative agencies, can know about the details of my dad's death and thousands of other family members' deaths, but the people who it's most relevant to can't know," said Brett Eagleson, whose father, Bruce, was among the World Trade Center victims. "It's adding salt to an open wound for all the 9/11 family members."
Lawyers for the victims plan to ask a judge to lift a protective order so their clients can access secret government documents as well as testimony from key subjects interviewed over the last year. Though the plaintiffs' lawyers are unable to discuss what they've learned from depositions, they insist the information they've gathered advances their premise of Saudi complicity.
"We're in a situation where only now, through the documents we have gotten and what our investigators have discovered and the testimony we've taken, only now is this iceberg that's been underwater" floating to the surface, said attorney James Kreindler.