It is 3:50 A.M. in the morning. Last night we had a power outage. It is August 30th. I'm going to publish what I began yesterday morning because there is some major synchronicity going on. There is a rumor that Thomas Pynchon went down to Mexico on a bus that Lee Harvy Oswald was on. There is a chance I am kin to Marilyn Monroe whose uncle is Marion Monroe. There is a Marion Monroe Rosamond. Are Elizabeth Rosemond Taylor and Marilyn Monroe – related?
Marion Otis Elmer Monroe (1904-1929) – Find a Grave Memorial
Marion Monroe Rosamond (1864 – 1930) – Genealogy (geni.com)
Creative Commons/California Historical Society Collection/USC digital library
The Patton State Hospital in San Bernardino was opened in 1893. Originally named the Southern California Asylum for the Insane and Inebriate, it was renamed in 1927 after Harry Patton who was a member of the first board of directors. Although it had an official name change, over the years it became known to the public as simply "The Insane Asylum." By 1898 the hospital was so overcrowded that the staff was unable to properly care for its patients. Between the years of 1893 and 1934 it is believed that over 2,000 patients died onsite and were buried on the hospital grounds.
And writer John Sherlock claims that Monroe's last psychiatrist, Dr. Ralph Greenson, told him, years after Monroe's death, that she was alive at home and was being transported by ambulance to Saint John's Health Center when she died en route.
Mob Museum
Theory 5: She was killed by the Mafia to hurt the Kennedys
The book "Double Cross" claims that Monroe was actually murdered on the orders of Chicago mafia boss Sam Giancana. According to authors Chuck and Sam Giancana (Sam's brother and godson), she was killed to make Robert Kennedy back off his crusade against the mob.
Wikimedia Commons
A note: Monroe's purported relationship with the Kennedy family factors in almost all conspiracy theories about her death. She was famously rumored to be sleeping with President John F. Kennedy while alive. But later rumors claimed she was also having an affair with JFK's younger brother, Attorney General Robert Kennedy.
In London's Wake
A Mystery Serial
by
John Presco
Copyright 2022
4 Creepy Asylums in Southern California That Are Still Standing (onlyinyourstate.com)
Museum to open at former San Bernardino insane asylum – ABC7 Los Angeles
Posted on August 27, 2021 by Royal Rosamond Press
The Rosamond Family of Texas | Rosamond Press
It is also known, that the father-in-law of Marion Francis "Frank" Rosamond died ca. 1884 based on an entry in the Diary of Judge Jason Niles on 6 October 1884. This entry reads, "Frank Rosamond, son of old Ben, was convicted at the last term of the Montgomery County Court of the murder of his father-in-law and was sentenced to the penitentiary for life." From family legend, the murder was precipitated by the death of Sarah Hodges Rosamond in childbirth, as a result of the actions of her father. This would put her death also ca. 1884. However, this does place Marion Francis "Frank" Rosamond in Montgomery County, MS in the early 1880s. Assuming that Frank and Sarah Jane Hodges Rosamond were in Montgomery County in 1880, a search was made for a census record for this family in 1880 and the following was found.
Geni – Marion Franklin Rosamond (1848-1935)- Lovelady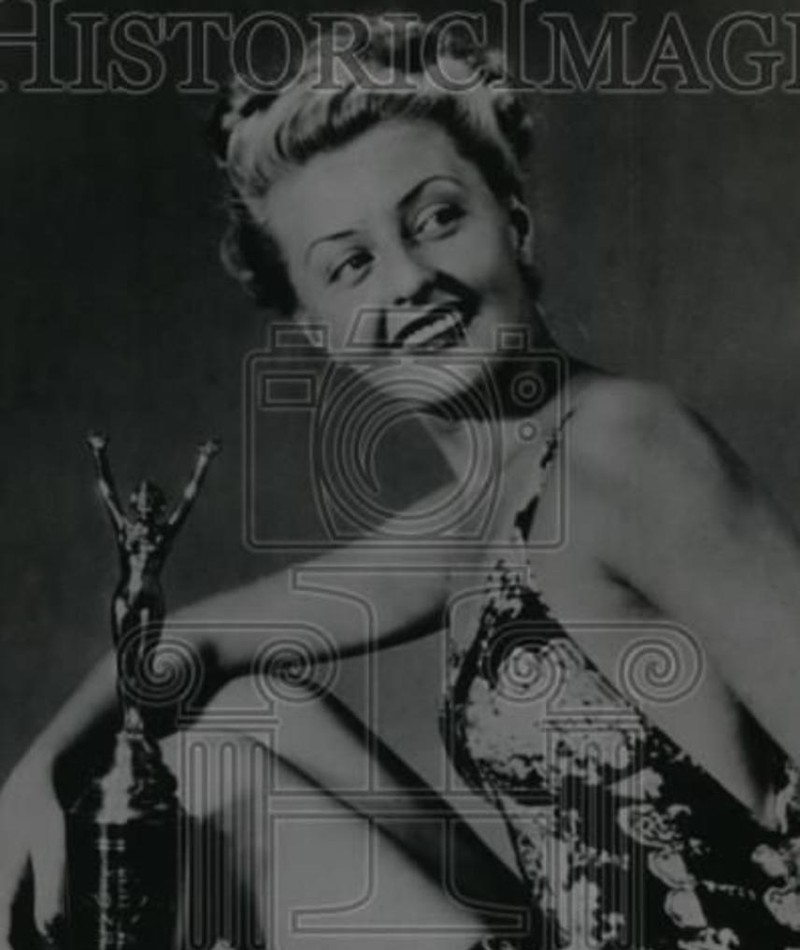 MARION ROSAMOND
https://913439355c9ebc6ec12a1d3eb1c8c342.safeframe.googlesyndication.com/safeframe/1-0-38/html/container.html
Gladys Pearl Baker – Wikipedia
Otis Elmer Monroe (1866-1909) – Find a Grave Memorial
Virginia Lee Knight (1897–1979) • FamilySearch
Jean Rosamond was born in 1743, at birth place , Virginia, to James Rosemond and Sarah Rosemond (born Wilson) .
James was born in 1735, in Of, South Carolina, USA.
Sarah was born in 1716, in Antrim, Antrim, Ireland.
Jean had 4 siblings: Sarah Frances Rosamond and 3 other siblings .
Jean passed away on month day 1793, at age 50 at death place , South Carolina.
Marion Monroe Rosamond (1864 – 1930) – Genealogy (geni.com)
Marion Monroe Dollar of Taylorsville, Mississippi – MageeNews.com
Marilyn Monroe's grandfather.∼Otis Monroe is the father of Gladys Baker whom is Marilyn Monroe's biological mother. Mr. Monroe passed away in the California State Hospital. Which is located in San Bernardino, California. Cause of death was due to 'General Paresis'. He was buried in the Rosedale Cemetery.
Marion Monroe Rosamond MP
Gender:
Male
Birth:
February 15, 1864
MS, United States
Death:
September 14, 1930 (66)
Choctaw County, Mississippi, United States
Place of Burial:
Providence Cemetery, Chester, Choctaw County, MS, United States
Immediate Family:
Son of James S. Rosamond and Ellen Elizabeth Rosamond
Husband of Lida Fair Rosamond and Sallie ?
Father of George W. Rosamond; William J. Rosamond; Milton Holloway Rosamond; Estel Curry Rosamond and Mary Rosamond
Brother of William C. Rosamond; John A. Rosamond; James Thomas Rosamond; Benjamin F. Rosamond; Sarah F. Rosamond and 1 other
Half brother of Fannie Rosamond and Enoch Rosamond
DNA Markers:
details
Added by:
Jimmy Dale Rosamond on March 21, 2009
Managed by:
Marsha Gail Veazey (Kamish), Jimmy Dale Rosamond and Jo Carol Stone
Curated by:
Marsha Gail Veazey
8
M. M. Rosamond BIRTH 15 Feb 1864 DEATH 14 Sep 1930 (aged 66) BURIAL Providence Cemetery Chester, Choctaw County, Mississippi, USA MEMORIAL ID 40325622 · View Source
https://www.findagrave.com/memorial/40325622/m_-m_-rosamond
Immediate Family
Showing 12 of 19 people
Marion Otis Elmer Monroe (1904-1929) – Find a Grave Memorial
Marion Otis Elmer Monroe
BIRTH6 Oct 1904
Los Angeles County, California, USADEATH20 Nov 1929 (aged 25)
Los Angeles County, California, USABURIAL
Angelus Rosedale CemeteryLos Angeles, Los Angeles County, California, USAMEMORIAL ID132375529 · View Source
MARILYN MONROE'S family heritage has been traced all the way back to Ireland as part of a new DNA study.
-ADVERTISEMENT-
It had been thought that the Hollywood star was descended from the Scottish Highlands people of Clan Munro, who took their name from a group of mercenary soldiers based near the River Roe in Derry, Northern Ireland.
The seat of Clan Munro is established at Foulis Castle near Evanton in Easter Ross in the Highlands.
However, fresh research conducted as part of the Munro DNA Project has now traced the clan's origins back to the south west region of Ireland.
According to the BBC, the DNA project took in samples from Munros living all over the world, which helped researchers put together a complex family tree.
ADVERTISEMENT
The project successfully traced Some Like It Hot star Monroe's ancestors back to a branch of the Munro family based in Edinkillie, near Forres, in Moray, Scotland.
Born Norma Jeane Mortenson, the actress's mother, Gladys Pearl Monroe, had ancestral links to Scotland and Clan Munro.
It also found the fifth US president, James Monroe, who was a descendant of the Munros from Easter Ross, who were banished to Britain's America colonies following the conclusion of the English Civil Wars of the 1700s.
Most significant of all, however, the DNA project identified an Irishman who lived some 1,750 years ago and had four distinct male lines with living descendants.
ADVERTISEMENT
https://037848b2c0874c2cf9b933ffb4cb8b37.safeframe.googlesyndication.com/safeframe/1-0-38/html/container.html
Further branches of the Munros were also traced back to Ireland, including the forefathers of the Munros of Foulis, the chiefs of the clan.
"The origins of name Munro has puzzled historians for generations," modern day Clan chief, Hector Munro of Foulis, told the BBC.
"Tradition has it that we were mercenary soldiers from near the River Roe in Derry, Northern Ireland, hence the name Munro – Mac an Rothaich in Gaelic. But it had proved impossible to verify."
ADVERTISEMENT
These findings change that with Munro noting that "all four lines [from the Irish ancestor] can be traced back to south west Ireland."
Born on June 1, 1926 in Los Angeles, California, Monroe emerged as one of the most iconic stars and symbols of the 1950s and 60s.
She passed away, aged just 36, after overdosing on barbiturates.
Marilyn Monroe was born on June 1, 1926, as Norma Jeane Mortenson (also known as Norma Jeane Baker). At age 20, with a blossoming career in modeling beginning to take off, she adopted her mother's maiden name and assumed her stage name of Marilyn Monroe. Overcoming a tragic childhood and an early marriage at age 16, she went on to become one of the most well-known and in-demand actresses of the 1950s.

ADVERTISEMENTGrowing up largely in foster homes as her mother battled mental illness, Marilyn probably didn't know much about the Monroes. Her maternal grandfather had died when her mother, Gladys Pearl Monroe, was just 7 and her grandmother died when Marilyn was just 1 year old. Who were the Monroes? What was their family story? The trail of records we found on Ancestry and on other websites take us back to Mexico, to the Civil War, and early Indiana pioneers.
Her mother was born in Mexico
https://2f2e6c8f07b1a72bb244a20d6153b851.safeframe.googlesyndication.com/safeframe/1-0-38/html/container.html
Gladys was born in Piedras Negras (at that time called Porfirio Diaz), Coahuila, Mexico, to Otis and Della Monroe. Otis worked for a railroad in that town, which was located just across the border from Eagle Pass, Texas. Her civil birth registration on Ancestry tells us that Otis was a painter from Indianapolis, Indiana, and Della was from Bentonville, Arkansas. One of the great things about Mexican civil birth registrations is that they can also name grandparents, giving us information on three generations of the family. Otis' parents are named as Jacob and Mary Monroe and Della's are Filford and Jene Hogan.
https://2f2e6c8f07b1a72bb244a20d6153b851.safeframe.googlesyndication.com/safeframe/1-0-38/html/container.html
Her family eventually moved to California
The Monroe family didn't stay in Mexico very long after Gladys' birth. By 1903, they began appearing in Los Angeles, California, city directories. Otis worked as a painter for the Pacific Electric Railway Co., an occupation he followed until his death in 1909.
Otis had taken up his trade before he married and moved to Mexico. In 1885, Otis and his mother, Mary, lived in Cherryvale, Montgomery Co., Kansas, where Otis worked as a painter, likely for one of the railroads that crisscrossed the town at that time.
Like his daughter Gladys, Otis had lost his own father when he was young, and in 1873 his mother remarried to James H. Stewart. By 1880, Otis and his younger brother were living with his mother and stepfather in Neosho County, Kansas, on a farm.
Going back a little further in time, we find Otis at age 5 living with Mary and his biological father, Jacob Monroe, in the 4th Ward of Indianapolis. Jacob was a farmer and everyone in the household, including Otis, was born in Indiana.
https://2f2e6c8f07b1a72bb244a20d6153b851.safeframe.googlesyndication.com/safeframe/1-0-38/html/container.html
She had a family member who was a Civil War veteran
Jacob died soon after that census, at around age 40. While we don't know what took Jacob's life at such a young age, we do know that he was a veteran of the Civil War. In July of 1862, Jacob enlisted in the 70th Indiana Regiment, which was mustered in at Indianapolis and led by future U.S. president Colonel Benjamin Harrison. A web database from the Indiana State Archives, which can be searched on Ancestry, reveals that Jacob was injured on May 15, 1864. Research on the 70th Indiana Regiment reveals that on that date they were involved in the Battle of Resaca, which was part of William Sherman's Atlanta Campaign. Col. Harrison's report from the field on the engagement can be found in the The war of the rebellion: a compilation of the official records of the Union and Confederate armies, which is available on the Making of America website.
In the report, Harrison describes how his regiment successfully charged a Confederate artillery battery under heavy enemy fire. "I would respectfully call your attention to the following points: First, my regiments entered the enemy's works in advance of all others, and my colors, though not planted, were the first to enter the fort; second, the enemy's lines were not penetrated at any point other than that where we entered, although assaulted by other troops on the left; third, my regiment, being in advance and having to bear the brunt of the assault, accomplished all that could have been required of them in entering the works and driving the enemy out." The casualty list that he attached to his report noted that 29 men were killed in the battle, and 4 officers and 140 men were wounded – among them Jacob Monroe.
https://2f2e6c8f07b1a72bb244a20d6153b851.safeframe.googlesyndication.com/safeframe/1-0-38/html/container.html
A deeper look into Jacob's life reveals a difficult start for him as well. Jacob's birth date from census and other records is estimated as 1831, and in October of that same year we also found his father's will being probated in a Marion County, Indiana, court after he died on September 13. William Monroe's will had been written just the day before and while we don't know what caused his death, it appears that he also died at a relatively young age. He left behind his wife, Mary, and six children (all minors) – Sarah, Harriett, George, Louisa,
The Monroes were pioneers in Indiana
It appears that the Monroes arrived in Marion County just before William's death. The estate settlement mentions property in Switzerland County, Indiana, where we find a William Monroe household that is very close in structure to this one in the 1830 census. Both Switzerland County and Marion County had populations of just over 7,000 people in 1830. When the capital of the state was moved to Indianapolis in 1824, there were only about 100 families in the settlement. The Monroes were pioneers in Indiana, and subsequent generations would take them further westward and south to Kansas, Mexico, and eventually California. That westward journey is the same one millions took, chasing the American Dream. And from what we've gathered, it appears that Marilyn's Monroe grandfather, great-grandfather, and great-great-grandfather all share something in common with her. They all died too young.
From Jimmy Rosamond (jrosamond@prodigy.net)
In an entry in Judge Niles Diary in Attala County on October 6,1884, it states that Marion Francis Rosamond was sentenced tolife in prison for the murder of his father-in-law. Name offather-in-law is not given. (Marion Francis was 36 at thistime.) The Diary entry, which I have a photcopy of reads:
"Frank Rosamond, son of Old Ben, was convicted at the last termof the Montgomery County Court of the murder of hisfather-in-law and was sentenced to the penitentiary for life."
The story of the murder as it was given to me by cousin DebraDunn Helton, who got the story from her aunt Clara Dunn Farmer,was that both Marion Francis Rosamond and his father-in-law weredoctors. Marion's wife, presumably Sarah Hodges Rosamond, wasexpected to deliver their baby that day. There were apparentlycomplications with the pregnancy and Marion had determined thatsome particular form of delivery would most probably result inthe death of his wife and the unborn child. Marion had to leaveto take care of an emergency with another patient and told hisfather-in-law that if the baby came before he got back, he wasnot to deliver the baby by whatever method Marion had determinedwas dangerous. We don't know what the method was. The birth ofthe baby occurred while Marion was absent, and despite theinstructions, the father-in-law elected to use the method ofdelivery that he was explicitly told was not to be used. BothMarion's wife, Sarah Hodges, and the baby died as a result. WhenMarion returned, he shot and killed his father-in-law,apparently in a fit of anger. This resulted in the life sentencereferenced in the entry in Judge Niles diary. Marion servedseven years and was paroled, having been rehabilitated by histime in prison. This would put his release sometime in 1892.
Marion's second marriage was not known to me until 12/30/1999. Ifound the reference to it in the Houston County, Texas MarriageBook 2 (1891-1895) at the DAR Library in Washington, DC. Hemarried a Mrs. F.A. Smith on Feb 26, 1893. Marion was 45 yearsold at the time of his 2nd marriage. He was 28 when mygrandfather Joseph Franklin was born.
Speculation: Marion Francis Rosamond was my (Jimmy D. Rosamond's)great-grandfather. He was born in Attala County, MS as was hisson, my grandfather, Joseph Franklin Rosamond (b. 1876). On mygrandfather's death certificate, his mother, the wife of MarionFrancis is shown as Sarah Jane Hodges. Obviously, this marriagetook place in MS, and I show Sarah Jane as having been born inChoctaw County, MS.
Ruth Menhel's notes say that Marion Francis' wifes name wasFrances, and that she and her children were all born in Texas.This would fit with the initials of his second wife. It wouldappear that the father-in-law that g-grandpa murdered would havebeen the father of Sarah Jane Hodges and my grandfather wouldhave been 8 years old at the time.
I remember my Dad telling me that his Grnadfather Frank was atrustee at the prison in Huntsville, Montgomery County, Texas.(This could just as easily have been in Montgomery County,Mississippi.) At some point Marion came to Texas where hishalf-brother William Addison had relocted in the 1860s. Marionremarried when he got to Texas. Were George, Lela and otherchildren only half-brothers and sisters to Grandpa J.F.?
Also, Ruth shows that Marion was in Houston County, TX in 1910,and his wife was 20 years younger than him. That means she wouldhave been born around 1868, which means she was only eight atthe time my grandfather was born. This wife couldn't have beenhis mother. If indeed Mrs. F.A. Smith is the Frances that Ruthis listing, Frances would have been around 25 years old whenthey were married. This needs to be researched in detail.
Geni – Marion Franklin Rosamond (1848-1935)- Lovelady
Full text of "Genealogy of Josiah Munroe, revolutionary soldier, who died in the service of the continental army at Valley Forge, February 19, 1778 …" (archive.org)
(L) THE MONROES IN THE SOUTH. 

There were many Monroe families in the Carolinas before 
the Revolutionary war, some of whom moved to Kentucky and 
Tennessee after the war. Malcolm Monroe, born 1758, of Fayette 
District, Moore county, was a private in the North Carolina 
militia as were his brothers, Neill and John. Malcolm had sons 
John and Patrick. Patrick was b. 1815, and had sons Edward, 
Jefferson, Malcolm N. The latter was b. April 6, 1846, and 
was the father of the late James R. Monroe of Brooklyn (b. April 
22, 1865, and d. April 6, 1912). George Monroe of Rowan county, 
b. 1757, was a private in the Virginia Continental lines during the 
Revolutionary war and James Monroe of Cumberland county 
was a lieutenant in Capt. Ray's company. The census of 1790 



Digitized by VjOOQIC 



366 APPENDIX 

gives the following Monroes as heads of families in North Caroli- 
na: Alexander, Daniel, Neill, Malcolm, and Margaret of Moore 
county; Nell, John, Arabell, and Patrick of Cumberland county; 
Malcolm, Lewis, and Collins of Robeson county; John of Rich- 
mond county ; Daniel and Catherine of Montgomery county ; John 
and Thomas of Rowan county, and Arthur, William, and Ann ot 
Ruthford county. 

The following Monroes are reported as heads of families in 
South Carolina in 1790: Capt. Samuel, Samuel, and David of 
Spartanburg county; William and John (two) of Orangeburg 
District; John and Elizabeth of Charleston District; Jacob of 
Laurens county, James of Abbeville county, and Johnson of 
Greenville county. Johnson Monroe settled in Barron county, 
Kentucky, and m. Amelia Hooper with the following offspring: 
William, James, Johnson, and Matthew Hooper. The latter was 
b. March 25, 1800, and m. with the following issue: (a). Simon 
P., b. July 18, 1825, with issue: Charles E., James and Jonithan 
S., b. July 10, 1854, (Walter Scott Monroe of the University of 
Missouri, Columbia, Missouri, is a son of Jonithan). (b). Wil- 
liam, (c). Allen, (d). James King. (e). David. (f). 
Hooper b. November 17, 1840, and m. with children, Olney, R.H., 
and Elmer E., who reside at Lyons, Kansas, (g). John. (h). 
Henry. William Y. Monroe, (the father of Professor Paul Mon- 
roe of Teachers' College, Columbia University, New York City), 
was b. in Oldham county, Kentucky, April 3, 1824. His oldest 
brother Sanders A. Monroe, was the founder of the town of 
Monrovia, California. William Monroe of Tennessee had a son 
Thomas, and the latter had sons Thomas, Franklin, Lee, and 
Walt. Russell Monroe of Tipton, Missouri, is a son of Walt. 

(M) OTHER MONROES OF CANTERBURY, 
CONNECTICUT. 

Elijah Monroe resided at Canterbury, and may have been 
related to our ancestor, David Munroe. He m. March 1, 1752, 
Sarah Spaulding and the birth of one child is recorded at Can- 



Digitized by VjOOQIC 



APPENDIX 367 

terbury, Nehemiah b. August 13, 1759. Both Elijah 

and Nehemiah saw service in the Revolutionary war. 

There were also Monroes at Norwich, who may have been con- 
nected with the Canterbury Monroes, The following marriages 
are recorded there: Thomas Monroe m. Busanna Lathrop, April 
13, 1777. Benoni Monroe m. Margaret Edgerton, June 12, 1783. 
Thomas Monroe m. Esther Baldwin, May 7, 1778. 

(N) THE LEXINGTON MUNROES. 

For an account of the Lexington Monroes, see "Book of the 
Lockes*' by John G. Locke and the closing chapters in "History 
of the Munros" by Alexander Mackenzie. James Phinney Mun- 
roe, 79 Summer Street, Boston, Massachusetts, is interested in 
the Lexington Munroes.