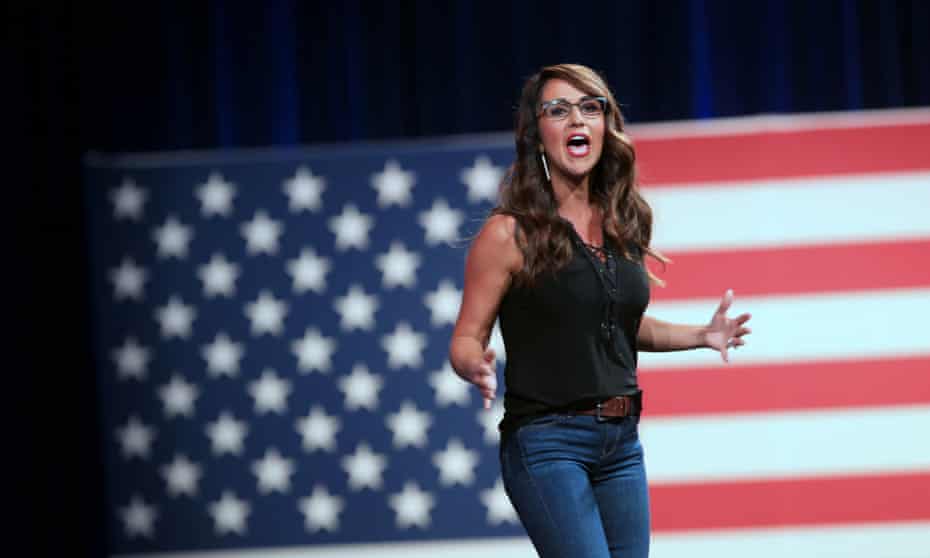 All decisions by the Supreme Court should be made null and void from the day Ginni Thomas refused to testify before the Jan.6 Committee, and for the reason Clarence and Virginia Thomas appear to be mentally ill – like their President – who is sending his buddy Putin messages of hope because he got most Republicans to believe OUR DEMOCRACY DOES NOT WORK. The Conservative Justices are sending religious messages to Killer Kirill that his crusade against Liberals and Gays – is spot on! Our NATO Allies – are horrified! Do they know about the Manhattan Declaration?
Congress and the President have to FACE THE TRUTH…..the Republican Party is now a Religious Crusading Army bent on overcoming the world. There is no going back to normal. This will not – blow over! Sane Americans must make a stand. Yes there will be more death threats and attacks from Militias For Killer Jesus, but the violence will not end even IF the Democrats lose – big time! The attacks will increase, the maniacs egged on by more insane rulings by the Conservative Supreme Court! Christians believe in PAY BACK! They believe the Democrats ROBBED them of The Royal Years that Trump would have brought down from heaven as the embodiment of King David. Christians are OUT OF THE CHURCH and gto a bigger podium – than ever! Our Capitol is – Their Holy See!
https://en.wikipedia.org/wiki/Holy_See
If Martial Law is declared, the threats of violence – will increase! But, best have the military be on the side of Democracy, than on the side of Lunatic Crusaders who – want a third world war! Boebert says she preys for Ukraine, but this is because they are winning. Christian Zealots are only on the side if Killer Jesus and will use anyone, and anything – to their own end – especially the Supreme Court.
John Presco
The Long Crusade of Clarence and Ginni Thomas – The New York Times (nytimes.com)
Manhattan Declaration: A Call of Christian Conscience – Wikipedia
'Truth matters': Liz Cheney lambasts Trump-backed rival in Wyoming debate (msn.com)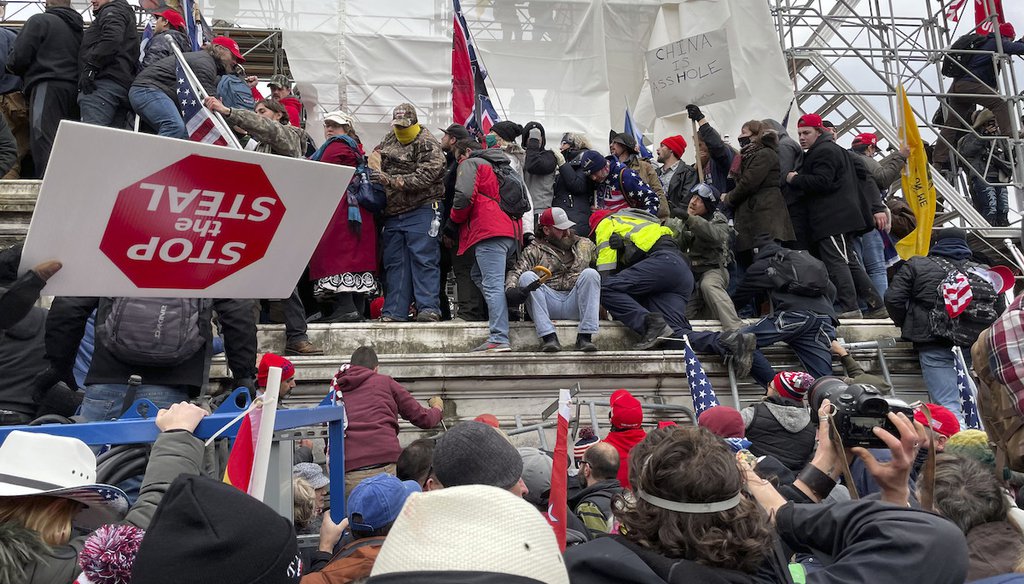 Thousands of protesters during a "Stop The Steal" rally in support of President Donald Trump attacked the U.S. Capitol. (AP)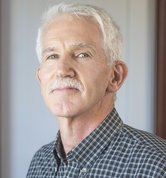 By Jon GreenbergJune 14, 2022
IF YOUR TIME IS SHORT
In poll after poll, about 70% of Republicans say they don't think Joe Biden is the legitimate winner of the 2020 election.
Multiple recounts and election audits have confirmed the accuracy of the election results.
Some Trump backers have told researchers that the more they hear reports that the election was fair, the more they believe that it wasn't.
Former President Donald Trump has made the "stolen" 2020 election the centerpiece of his post-White House political life. Virtually every statement he sends out invokes the false theme.
The polling shows it has been effective, not just with the crowd that stormed the Capitol on his behalf on Jan. 6, 2021, but with members of the Republican Party almost a year and a half later.
The multiple recounts and audits that confirmed Joe Biden's win have changed little. With remarkable consistency, a scant one-quarter of Republican voters tell pollsters that Biden won legitimately. That was the view they shared in the spring of 2021, and the fraction remains about the same today.
Posted on May 20, 2022 by Royal Rosamond Press
Here is Pastor McGill getting behind a set of laws, or, edicts, published in 1787 that protects worshippers from being "molested". By whom – roving bands of atheists? Yes, Native Americans were not Christians. But, the folks that did most of the molesting, was, and still is – Fellow Christians!
Chicago Mayor Lori Lightfoot makes profane attack on SCOTUS at Pride event: 'F— Clarence Thomas'
Mon, June 27, 2022 at 10:27 PM·2 min read
Chicago Mayor Lori Lightfoot is standing by her profane attack on Supreme Court Justice Clarence Thomas after she yelled "F— Clarence Thomas'" at a Pride event in the city over the weekend.
The democrat took to twitter Monday evening to defend her use of profanity after the video of her at the Pride event went viral. Lightfoot tweeted a picture of herself at the event pointing to a person in the audience wearing a T-shirt that read "F— Clarence Thomas." Lightfoot simply captioned the picture, "I said what I said."
The mayor of the third-largest city in the country was speaking on stage at the city's Pride Fest. She began by saying, "If you read Clarence Thomas' concurrence." Someone then yells at the mayor from the audience to which she replies, "Thank you. F— Clarence Thomas. He thinks that we are going to stand idly by while they take our rights – our right to marry – our right to have children – our right to live."
Lightfoot, Chicago's first openly gay mayor, was enraged at Justice Thomas for suggesting that last week's landmark decision overturning Roe v. Wade should be a prelude to overturning gay marriage.
CLARENCE THOMAS SAYS SUPREME COURT SHOULD RECONSIDER CONTRACEPTION, GAY MARRIAGE RULINGS
The backlash to Lightfoot's attack on Justice Thomas was swift. Multiple mayoral challengers came out to express their disgust.
JUSTICE CLARENCE THOMAS 'DOESN'T CARE' ABOUT 'RACIST' ATTACKS FROM THE LEFT OVER ABORTION RULING: PAOLETTA
"It's pretty embarrassing. There's ways to criticize without inciting people to mob action," Former Chicago Public Schools CEO Paul Vallas said, according to Fox 32 Chicago. "Even if you were echoing what somebody else said in the crowd, it's dangerous and totally inappropriate. You're almost trying to agitate people to violence when you think about it."
Chicago businessman Willie Wilson agreed. "Using that kind of language just, in my opinion, encourages violence. I condemn all things that would make anybody feel or give the impression of violence. That just ain't the way to go."
Alderman Ray Lopez said the vulgar comment demonstrates that Lightfoot lacks the temperament to serve as mayor of Chicago.
"Either you're pandering just to get votes or you have no respect for the office you hold," Lopez said. "It's undignified and it's beneath the city of Chicago to act in this manner — especially in public. It takes vulgarity to a whole new level and further diminishes the office and the respect we hope people have for it. She needs to apologize. Our youth, our future leaders watch her actions. To normalize this kind of vitriol response when you don't get your way is just bad leadership, albeit a hallmark of her administration."
Posted on April 5, 2022 by Royal Rosamond Press
Ginni kept Trump in a hysterical paranoid mood in the Oval Office. In theory, Starfish, and her lover, Victoria Bond, have defeated Ginni, the evil spirit of Tim LaHaye, and, Donald Trump. Did the Thomas's know Putin was on a crusade against LGBTs?
My plan to sue the Oregon Family Council is justified because their questionnaire is indicative of the real paranoid witch-hunt the Christian Coalition, and the Tea Party Patriots, have been on. They spend millions of dollars of their secret funding on hiring and firing people according to their paranoid religious views.
John Presco
"Thomas' hiring memos were not taken seriously by Trump aides. According to the Beast, "they were so often filled with infamous bigots and conspiracy theorists, woefully under-qualified names, and obvious close friends of Thomas that several senior Trump aides would laugh at them — that is, until Trump would force his staff to put certain names through the official vetting process, three sources familiar with the matter said."
Manhattan Declaration: A Call of Christian Conscience
From Wikipedia, the free encyclopedia
Jump to navigationJump to search
The "Manhattan Declaration: A Call of Christian Conscience" is a manifesto issued by Eastern Orthodox, Catholic, and evangelical Christian leaders[1][2][3] to affirm support of "the sanctity of life, traditional marriage, and religious liberty".[4] It was drafted on October 20, 2009, and released November 20, 2009, having been signed by more than 150 American religious leaders.[5] On the issue of marriage, the declaration objects not only to same-sex marriage but also to the general erosion of the "marriage culture" with the specter of divorce, greater acceptance of infidelity and the uncoupling of marriage from childbearing.[6] The declaration's website encourages supporters to sign the declaration, and it counts 551,130 signatures as of July 18, 2015.[7]
Contents
Call to civil disobedience[edit]
The declaration vows civil disobedience if Christians feel that their rights to civil liberties of free exercise of religion and freedom of speech are being violated. It states that Christianity has taught through the centuries that civil disobedience is not only permitted, but sometimes required,[8] and refers to Martin Luther King Jr.'s defense of the rights and duties of religious conscience in his "Letter from Birmingham Jail".[9]
One of the drafters, Princeton University professor Robert P. George, stated, "We certainly hope it doesn't come to that. However, we see case after case of challenges to religious liberty", including laws which he claims would force health care workers to assist in abortions or pharmacists to carry abortifacient drugs or birth control.[8] George continued, "When the limits of conscience are reached and you cannot comply, it's better to suffer a wrong than to do it."[8]
Catholic Archbishop of Washington, Donald Wuerl's office was restrained about the issue of civil disobedience, indicating that the prelate was not calling on the faithful to "do anything specific".[6][10]
In 2012, the Manhattan Declaration's call to "civil disobedience" was cited in the Miller v. Jenkins lawsuit under the Racketeer Influenced and Corrupt Organizations Act, in which the Beachy Amish-Mennonite Christian Brotherhood was accused of helping a Baptist woman kidnap to Nicaragua her daughter as part of a child custody dispute with her former lesbian partner.[11] Liberty University School of Law was also a named defendant in the lawsuit, because of alleged instruction to law students that "the correct course of action for such a situation would be to 'engage in civil disobedience' and defy court orders".[11]
Signatories[edit]
Notable signatories include:[12]
The call to action was titled "Election Results and Legal Battles: What Now?" Shared in the days after the 2020 presidential election, it urged the members of an influential if secretive right-wing group to contact legislators in three of the swing states that tipped the balance for Joe Biden — Arizona, Georgia and Pennsylvania. The aim was audacious: Keep President Donald J. Trump in power.
The group, the Council for National Policy, brings together old-school Republican luminaries, Christian conservatives, Tea Party activists and MAGA operatives, with more than 400 members who include leaders of organizations like the Federalist Society, the National Rifle Association and the Family Research Council. Founded in 1981 as a counterweight to liberalism, the group was hailed by President Ronald Reagan as seeking the "return of righteousness, justice and truth" to America.
As Trump insisted, without evidence, that fraud had cheated him of victory, conservative groups rushed to rally behind him. The council stood out, however, not only because of its pedigree but also because one of its newest leaders was Virginia Thomas, the wife of Justice Clarence Thomas and a longtime activist in right-wing circles. She had taken on a prominent role at the council during the Trump years and by 2019 had joined the nine-member board of C.N.P. Action, an arm of the council organized as a 501(c)4 under a provision of the tax code that allows for direct political advocacy. It was C.N.P. Action that circulated the November "action steps" document, the existence of which has not been widely known. It instructed members to pressure Republican lawmakers into challenging the election results and appointing alternate slates of electors: "Demand that they not abandon their Constitutional responsibilities during a time such as this."
ADVERTISEMENT
Continue reading the main story
https://4389ab7d6a82e9e0c662d9a43ae6e8c3.safeframe.googlesyndication.com/safeframe/1-0-38/html/container.html
Such a plan, if carried out successfully, would have almost certainly landed before the Supreme Court — and Ginni Thomas's husband. In fact, Trump was already calling for that to happen. In a Dec. 2 speech at the White House, the president falsely claimed that "millions of votes were cast illegally in swing states alone" and said he hoped "the Supreme Court of the United States will see it" and "will do what's right for our country, because our country cannot live with this kind of an election."
The Thomases have long posed a unique quandary in Washington. Because Supreme Court justices do not want to be perceived as partisan, they tend to avoid political events and entanglements, and their spouses often keep low profiles. But the Thomases have defied such norms. Since the founding of the nation, no spouse of a sitting Supreme Court justice has been as overt a political activist as Ginni Thomas. In addition to her perch at the Council for National Policy, she founded a group called Groundswell with the support of Stephen K. Bannon, the hard-line nationalist and former Trump adviser. It holds a weekly meeting of influential conservatives, many of whom work directly on issues that have come before the court.
Ginni Thomas insists, in her council biography, that she and her husband operate in "separate professional lanes," but those lanes in fact merge with notable frequency. For the three decades he has sat on the Supreme Court, they have worked in tandem from the bench and the political trenches to take aim at targets like Roe v. Wade and affirmative action. Together they believe that "America is in a vicious battle for its founding principles," as Ginni Thomas has put it. Her views, once seen as on the fringe, have come to dominate the Republican Party. And with Trump's three appointments reshaping the Supreme Court, her husband finds himself at the center of a new conservative majority poised to shake the foundations of settled law. In a nation freighted with division and upheaval, the Thomases have found their moment.
This article draws on hours of recordings and internal documents from groups affiliated with the Thomases; dozens of interviews with the Thomases' classmates, friends, colleagues and critics, as well as more than a dozen Trump White House aides and supporters and some of Justice Thomas's former clerks; and an archive of Council for National Policy videos and internal documents provided by an academic researcher in Australia, Brent Allpress.
The reporting uncovered new details on the Thomases' ascent: how Trump courted Justice Thomas; how Ginni Thomas used that courtship to gain access to the Oval Office, where her insistent policy and personnel suggestions so aggravated aides that one called her a "wrecking ball" while others put together an opposition-research-style report on her that was obtained by The Times; and the extent to which Justice Thomas flouted judicial-ethics guidance by participating in events hosted by conservative organizations with matters before the court. Those organizations showered the couple with accolades and, in at least one case, used their appearances to attract event fees, donations and new members.
Editors' Picks
Need to Find a Bathroom in New York City? Try TikTok.Not All Champions Become Dynasties. Here's Why Golden State Did.A Father, and a Childhood, Cloaked in Secrets
Continue reading the main story
https://4389ab7d6a82e9e0c662d9a43ae6e8c3.safeframe.googlesyndication.com/safeframe/1-0-38/html/container.html
New reporting also shows just how blurred the lines between the couple's interests became during the effort to overturn the 2020 election, which culminated in the rally held at the Ellipse, just outside the White House grounds, aimed at stopping Congress from certifying the state votes that gave Joe Biden his victory. Many of the rally organizers and those advising Trump had connections to the Thomases, but little has been known about what role, if any, Ginni Thomas played, beyond the fact that on the morning of the March to Save America, as the rally was called, she urged her Facebook followers to watch how the day unfolded. "LOVE MAGA people!!!!" she posted before the march turned violent. "GOD BLESS EACH OF YOU STANDING UP or PRAYING!"
But her role went deeper, and beyond C.N.P. Action. Dustin Stockton, an organizer who worked with Women for America First, which held the permit for the Ellipse rally, said he was told that Ginni Thomas played a peacemaking role between feuding factions of rally organizers "so that there wouldn't be any division around January 6."
"The way it was presented to me was that Ginni was uniting these different factions around a singular mission on January 6," said Stockton, who previously worked for Bannon. "That Ginni was involved made sense — she's pretty neutral, and she doesn't have a lot of enemies in the movement."
Ginni Thomas, who turns 65 on April 25, did not respond to requests for comment, and Justice Thomas, who is 73, declined to comment through a court spokesperson. In a posting on a private Facebook group for her high school classmates, Ginni Thomas wrote that "a NYT reporter" might have "contacted you looking for stories, etc on me. This reporter seems to have been told to write a hit piece" and "has knocked on many doors and written many emails. They all contact me and are not responding. 😁" she wrote. "Whatever. 🤷‍♀️" (The message was forwarded by one of those classmates to the reporter in question.)
In the weeks that followed Jan. 6, as public condemnation of the insurrection grew to include some Republican leaders like Senator Mitch McConnell, the Council for National Policy circulated in its newsletter another previously unreported memo, written by one of its members, that outlined strategies to make the Capitol riot seem more palatable. "Drive the narrative that it was mostly peaceful protests," a leading member of the group advised, according to a copy reviewed by The Times. "Amplify the concerns of the protestors and give them legitimacy."
In the year since the insurrection, a number of friends and allies of the Thomases, and even a former Thomas clerk, have received subpoenas from the congressional committee investigating the events of Jan. 6. Ginni Thomas co-signed a letter in December calling for House Republicans to expel Representatives Liz Cheney and Adam Kinzinger from their conference for joining the Jan. 6 committee. Thomas and her co-authors said the investigation "brings disrespect to our country's rule of law" and "legal harassment to private citizens who have done nothing wrong," adding that they would begin "a nationwide movement to add citizens' voices to this effort."
A few weeks later, the Supreme Court ruled 8 to 1 to allow the release of records from the Trump White House related to the Jan. 6 attack. Justice Thomas was the sole dissenter.
Nearly 10 months after the dramatic events at the Capitol, Ginni Thomas ventured out onto a small balcony inside the Heritage Foundation, the conservative redoubt that stands on Massachusetts Avenue a few blocks from the Capitol. In a bright red dress, she beamed and waved to friends in the crowd who gathered last October to celebrate her husband's three decades on the Supreme Court. Beyond a sweeping bank of windows, the sun had sunk to just above the horizon, next to the Washington Monument.
The attendees represented the cream of Washington's Republican legal establishment, "really a who's who of all-stars," as one of them, Donald F. McGahn II, the first White House counsel under Trump, would say when the speeches started. Many had clerked for Justice Thomas, including a number of Trump-appointed judges who are themselves touchstones on the right, like Neomi Rao and James Ho. Others were activists who had worked alongside Ginni Thomas, a Tea Party veteran.
Though efforts to overturn the election had failed and Joe Biden was deep into his first year as president, the mood in the room was buoyant, even triumphal. Justice Thomas, who for years labored at the margins of the court, now found himself with a new 6-to-3 conservative majority. At the Heritage tribute, Mitch McConnell, the Senate Republican leader, called Thomas "a legal titan" and "the brightest possible north star." Playing to the crowd of nearly 250 of his party's elite, he dryly asked: "What could I, Mitch McConnell, possibly know about a notable leader who is parsimonious with his public statements? Who shuns the performative aspect of public life? And who is viewed as a boogeyman by the radical left? What would I know about that?" Among the crowd's laughter, Thomas's deep baritone was most audible.
'He has charted a very radical approach to judging — it's surprising, actually, how far the court has moved in his direction.'
Much has changed since Thomas joined the court in 1991, when the judicial orthodoxy of the right had little traction — including the belief that Roe v. Wade, which established a right to abortion, relied on a phantom "right to privacy" that isn't explicit in the Constitution, or that there was "no device more destructive to the notion of equality" than affirmative action and racial quotas, as former Chief Justice William H. Rehnquist once wrote in a dissenting opinion. During his first decade on the court, Thomas was often characterized by his critics as a cipher who almost never asked questions from the bench and was an underwhelming understudy to Justice Antonin Scalia.
But on the right, Thomas has come to be regarded as an epochal justice. The man who succeeded Thurgood Marshall, becoming the second Black justice, may end up with a legacy just as consequential. Trump's conservative appointments have tipped the balance of the Supreme Court toward Thomas and his originalist philosophy, which purports to interpret the Constitution as it would have been in the era in which it was written, transforming him into a shadow chief justice. When the consensus-seeking justice who formally holds that title, John G. Roberts Jr., sides with the court's shrunken liberal wing, as is increasingly the case, it falls to Thomas, who has served the longest on the court, to assign who will write the majority opinion.
Three decades into his lifetime term, Thomas has not built his reputation by writing landmark majority rulings. Instead, he has been setting the stage for a shift in influence, writing solo opinions on issues like free speech, guns and abortion that are now poised to become majority opinions. "Take his jurisprudence on unborn life," McConnell told the Heritage Foundation crowd. "Every time, without fail, Justice Thomas writes a separate, concise opinion to cut through the 50-year tangle of made-up tests and shifting standards and calmly reminds everybody that the whole house of cards lacks a constitutional foundation."
"Justice Thomas does not break, or bend, or bow," he said. "We need a federal judiciary full of men and women who are as bright as Justice Thomas, as expertly trained as Justice Thomas, but most importantly, most importantly, as committed to total unflinching judicial independence." But in Thomas's own remarks, he alluded to the shared purpose of those gathered. "It is a joy, an absolute joy, to be able to stand here and celebrate this moment," he said, "not because of me but because of you all and what we're trying to defend in this great country."
If Thomas has been laying the groundwork for a conservative revolution, so has his wife, who once worked at Heritage herself. Groundswell, the group she founded, plotted what it called a "30-front war" on hot-button issues and seeded talking points throughout the right-wing media, including with Bannon's own publication at the time, Breitbart News. "She's an operator; she stays behind the scenes," Bannon said in an interview. "Unlike a lot of people who just talk, she gets shit done."
The Thomases have long emphasized how little distance there is between them. As Justice Thomas once wrote, his searing 1991 confirmation, buffeted by sexual-harassment allegations, brought them closer together: "The fiery trial through which we passed had the effect of melding us into one being — an amalgam, as we like to say." At the Heritage Foundation celebration, he made it clear that bruised feelings about the "very, very dark time" of his confirmation have lingered, thanking "the senators who voted for me, all 52 of them." He named supporters who had stuck by him, including Heritage's president at the time, Kay Coles James, who he said was "among my prayer partners 30 years ago." And he called his wife "the rock of my life."
While no one suggests that Thomas is writing his opinions to please his wife, he does speak of a shared Thomas philosophy. And his wife has advocated hard-line positions on many of the cultural and political issues that come before the justices, presenting an unprecedented conundrum for the Supreme Court. Orin Kerr, a law professor at the University of California, Berkeley, said that while there are no clear-cut rules outlining when justices need to recuse themselves, there are appearance concerns. "I'm sure there are justices' spouses who have had strong opinions about politics," Kerr said. "What's unusual here is that Justice Thomas's wife is an activist in politics. Historically, this is the first example of something like this that I can think of at the Supreme Court."
Justice Thomas has flipped such criticisms on their head, saying that those who raise such issues were "bent on undermining" the court. And he defended "my bride" in a 2011 speech at an event sponsored by the Federalist Society, a conservative legal group, as reported by Politico at the time. He said she worked "24/7 every day in defense of liberty," adding, "We are equally yoked, and we love being with each other because we love the same things." If the Thomases are at the height of their powers, the question, now, is how they will use that power in the years to come.
"He has charted a very radical approach to judging — it's surprising, actually, how far the court has moved in his direction," John Yoo, a law professor at U.C.-Berkeley and former Thomas clerk known for drafting some of the "torture memos" under President George W. Bush, said during a discussion at the Heritage event. (Yoo also advised former Vice President Mike Pence that he did not have the authority to reject electoral votes on Jan. 6.) "What do you think is going to happen in the next 10 years when he might have a workable majority of originalists? I think we're going to see the fruition of the last 30 years in the next 10."
The founders saw the courts as the guardians of the Constitution. In Federalist No. 78, which laid out the role of American courts, Alexander Hamilton wrote that they "were designed to be an intermediate body between the people and the legislature" and "keep the latter within the limits assigned to their authority." But at the same time, he wrote, the judiciary would be the weakest of the new government's three branches. While the executive "holds the sword" and the legislature "commands the purse," the judiciary "will always be the least dangerous to the political rights of the Constitution; because it will be least in a capacity to annoy or injure them."
The Supreme Court must rely on public acceptance of its decisions. For decades, the desire to shield the court from charges of partisanship has given rise to institutionalist justices who uphold certain norms. They avoid opinions that get too far out ahead of public opinion or too blithely overturn precedents. Instead they adhere to the doctrine of stare decisis, for the most part treating prior decisions as settled law, and prefer to rule in ways that win broad support. They also steer clear of attending openly partisan events.
But as the court has taken a hard right turn with Trump's appointments, it is also increasingly seen as composed of clashing ideologues, both liberal and conservative, rather than independent jurists. Even the court's newest justice, Amy Coney Barrett, is sensitive to the charge. "My goal today is to convince you that this court is not comprised of a bunch of partisan hacks," she said during a speech last year, accompanying Mitch McConnell at a center named for him at the University of Louisville. And as the court signals an appetite to take up cases that may well overturn settled law, including Roe v. Wade, more Americans view it as increasingly politicized, with a steep decline over the past year to a 40 percent approval rating, a new low in Gallup polling.
This dynamic has left Chief Justice John Roberts in an increasingly isolated position as the Supreme Court's leading institutionalist. He refrains from attending partisan legal forums, like those at the Federalist Society. And his wife, Jane, stepped down as a litigator at her law firm after his appointment. Justice Thomas, however, "believes that human beings have free will to chart our own course," said Helgi Walker, a former Thomas clerk and a partner at Gibson Dunn. "And I have no doubt that applies, perhaps especially so, to his wife." That said, she added, he "takes direction from no one but the law."
Thomas has also rejected the institutionalist approach when it comes to the doctrine of stare decisis. "When faced with a demonstrably erroneous precedent, my rule is simple," he wrote in a 2019 opinion. "We should not follow it." When he has cited Federalist No. 78, he has underscored Hamilton's comment that judges "would require an uncommon portion of fortitude" to defend constitutional principles when they are unpopular. "The trait that Hamilton singles out — fortitude — is fundamental to my philosophy of life," Thomas said in a 2001 speech to the conservative American Enterprise Institute.
He has said the route to safeguarding the Supreme Court is simply through stricter adherence to the Constitution, and he warned at a recent speech at the University of Notre Dame that judges have been exceeding their authority. "There's always a temptation, I think, to go beyond," he said, adding that when judges "begin to venture into political, legislative or executive-branch lanes," they "are asking for trouble." He laid out the consequences: "I think the court was thought to be the least dangerous branch, and we may have become the most dangerous."
But more than any other sitting justice, Thomas has stoked concerns of a hyperpartisan court. He has frequently appeared at highly political events hosted by advocates hoping to sway the court. He and his wife sometimes appear together at such events, and their appeal is apparent: He fulfills the hard right's longing for a judge — and especially a Black judge — oblivious to the howls of the left, while she serves up the red meat the base wants to hear in her speeches. They often portray themselves as standing in the breach amid a crumbling society. "It's very exciting," Ginni Thomas said during a 2018 Council for National Policy meeting, "the fact that there's a resistance on our side to their side."
Her role became increasingly public in the Trump era, when she started emceeing an annual awards ceremony celebrating some of the best-known Trump allies. The awards are handed out in conjunction with United in Purpose, a group created by Bill Dallas, an evangelical political activist. Some recipients lead organizations that have business before the Supreme Court.
"When the Batphone rings and it's Commissioner Ginni Gordon, otherwise known as Ginni Thomas, of course you have to show up," said Dan Bongino, a former Secret Service agent turned popular pro-Trump radio host, after receiving one of Thomas's Impact Awards in 2017. "I can't say enough about Ginni," Bongino told the audience at the event, which included the Fox News pundit Sean Hannity and Ed Meese, a Reagan administration attorney general. "I idolize her husband — he's an icon to me," Bongino said, but added that it was Ginni Thomas who connected him with right-wing leaders when he was making several unsuccessful congressional bids. "I think in the long run, when you look at the impact on the conservative movement and the principles we hold dear, I think her and her husband stand toe to toe."
The federal judicial code of conduct, adopted in 1973, restricts judges from being "a speaker, a guest of honor or featured on the program" at fund-raising events. While the code doesn't officially apply to the nine justices, Roberts said in a 2011 report that the justices "do in fact consult" it when "assessing their ethical obligations" — a statement reiterated by a spokeswoman for the court when we asked for comment. But according to documents and recordings of such events reviewed by The Times, Justice Thomas has at least twice headlined annual conferences at the Eagle Forum, a conservative grass-roots group opposed to abortion and modern feminism. The first was in 1996 when he received an Eagle award. "He's better than Rehnquist, he's better than Scalia, he's just wonderful," Phyllis Schlafly, the founder of the Eagle Forum and one of the most influential conservative activists of her generation, told the audience, according to a cassette recording of the speech. She even recited a poem in his honor, which began: "No high court justice shows such promise/As our favorite, Clarence Thomas/You're a jurist for the ages/Who sends liberals into rages."