"Longtime anti-LGBT activist Peter LaBarbera, who worked for the Family Research Council and Concerned Women For America and the Illinois Family Institute before going it alone with his own Americans For Truth About Homosexuality, is praising nations like Uganda and Gambia, where homosexuality is punished by life imprisonment (after first considering punishment by the death penalty).  According to Peter, these nations are far better off than the United States."
https://en.wikipedia.org/wiki/Peter_LaBarbera
The premise that Jesus used our Founding Fathers to create a Religious Nation in America, is shot all to hell by the Northwest Ordinance wherein it is made clear Signer Thomas Jefferson – is not FOR the spread of slavery, or, FOR the mistreatment of Indians, and, NOT FOR the theft of their lands. The Founding Fathers of our Democracy did not give Native Americans and Blacks – THE VOTE! How about women. Could they vote?
This Satanic Devil, LaBarbera, wants to import punishment for Homosexuals from a dictatorship – IN THE NAME OF JESUS – who wants to be King of the World and Haven – too! I will make a strong case King Jesus backed the Anglican Church in England – and in America – and the King of Heaven DID NOT WANT a Secular Democracy as established by our Constitution, because, he wanted HIS PASTORS to keep their slaves. oppress women, and commit genocide in their bloody desire for more earthly property. Did Emperor Jesus – START THE TREACHEROUS CIVIL WAR?
MILLIONS OF WHITE PEOPLE want their Nation to be a MEMBER OF NATO so they can destroy the evil Gay Bashers, Puppet Putin, and Killer Kirill. White People are spending billions of dollars to STOP the utter destruction by GAY HATERS – who need to be SUED – forced to pay for damages. I would name all the Fake Pastors in our Secular Democracy, as CO-DESTROYERS, and, TRAITORS!
NATO needs to FUND an Anti-Christian Traitor and Terrorist organization in order to STOP 'The Enemy Within Our Democracies – WHO PUTIN COUNTS ON!
John Presco
Johnny Oregon Gets Prepared For Killer Kirill | Rosamond Press
Northwest Ordinance (1787) | National Archives
Prominent Christian Leaders And Groups Face Reckoning Over Praise for Putin (religionunplugged.com)
Loyalist (American Revolution) – Wikipedia
David Lane | Southern Poverty Law Center (splcenter.org)
American Family Association | GLAAD
Anti-LGBT activist wishes the US punished LGBT people by life imprisonment, just like Uganda and Gambia | GLAAD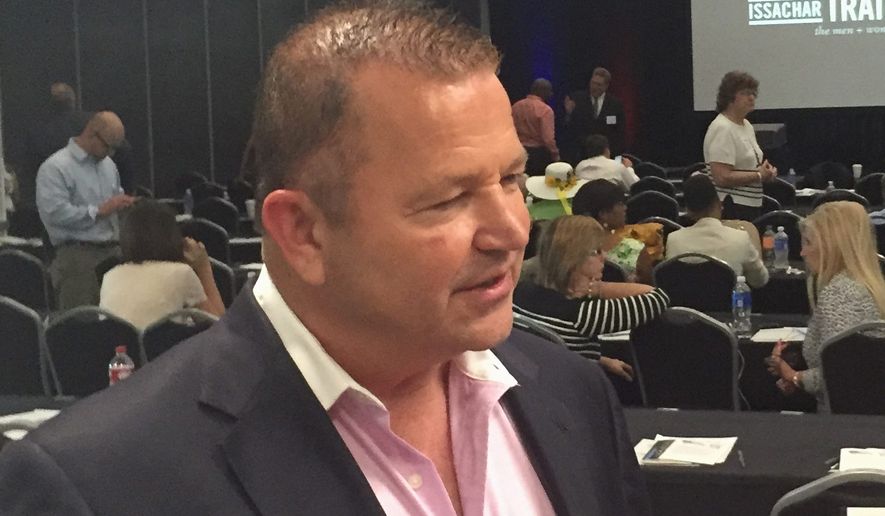 By Ralph Z. Hallow – The Washington Times – Thursday, November 12, 2015
Backed by the likes of Ted Cruz, Bobby Jindal and Newt Gingrich, evangelical Christian organizer David Lane set out in January to put the pastor into American politics.
He began implementing a plan to restore to the nation basic Christian values that he thinks have been disappearing into the mists of secular materialism and political correctness.
His goal was to recruit 1,000 pastors across America to start walking the godly talk by campaigning for public office. The project was dubbed "Issachar," after the Old Testament founder of one of the 12 tribes of Israel.
Lane also has a long history organizing campaigns for religious right candidates and events. In 1991, he spearheaded a front group of African Americans to support the nomination of Clarence Thomas to the Supreme Court. Six years after that, he helped Jerry Falwell launch the National Committee for the Restoration of the Judeo-Christian Ethic.
For most of the past century, America's conservative Christians and conservative politicians were united in the firm belief that the communist USSR — and later, Russia — was anti-American, anti-God and a threat to the world. In the 1950s, a young Billy Graham preached the Cold War as a holy crusade. In the 1970s, Hal Lindsey's "The Late Great Planet Earth" claimed the biblical book of Revelation said the Soviet bloc would play a major role in the apocalypse and the second coming of Christ.
But that script has been flipped during the last decade as traditional family values have brought together supporters of "Christian America" and "Holy Russia." A handful of U.S.-based Christian nonprofits have consistently praised Russian President Vladimir Putin as a global beacon of hope — both for families and for the survival of Christianity.
In February and March 2014, Putin invaded Ukraine and annexed the Crimean Peninsula. The Billy Graham Evangelistic Association featured Putin on the cover of the March 2014 issue of Decision magazine, ignoring the invasion but praising the dictator's stand protecting children from "propaganda of homosexuality and pedophilia."
"To be clear, I'm not endorsing President Putin," wrote Franklin Graham, BGEA's president and CEO, in the 2014 cover story. "Isn't it sad, though, that America's own morality has fallen so far that on this issue — protecting children from any homosexual agenda or propaganda — Russia's standard is higher than our own?"
"I think Russia is the hope for the world right now," said Larry Jacobs, managing director of the Rockford, Illinois-based World Congress of Families, in 2014. Russia's invasion of Crimea led WCF to cancel its 2014 gathering in Moscow that year, but the nonprofit continues to partner with Russia's religious and political leaders.
"The Russians are not our problem," said the American Family Association's Bryan Fischer in a 2018 post about then-President Trump and the 2016 election.
Anglicans and Empire. One of the closest connections between religion and the American Revolution involved the Anglicans. These people belonged to the official Church of England, which enjoyed the protection of the state and was supported by tax money. In five of the thirteen colonies the Anglican Church was the legally established religion in the 1750s and 1760s. Anglicanism was a version of Protestantism, distinguished by the fact that the king of England was the official religious leader as well as the head of state. Theologically it was closely related to the Calvinist reformed tradition, the religion of the Puritans who settled New England, but Anglicans were more moderate in tone and placed greater importance on more-elaborate rituals. As a belief and a practice, then, it fit comfortably among the varieties of Christian religions practiced by most early Americans. The feature that most set Anglicans apart from other American Protestants was the presence of bishops as religious leaders. Most reformed Protestant denominations were congregational, giving authority to individual churches to govern their own affairs, without interference from any central authority, such as the Pope exercised in Roman Catholicism. Anglicans rejected the authority of the Pope but did not abolish the bishops' role in church government. Anglicanism was among the most hierarchical of early American religious groups, with individual congregations or parishes run by a priest, who was answerable to a bishop. It also was intimately connected to Britain's effort to shape an empire out of the individualistic American colonies. Most people considered church and state to be mutually supportive and believed that one could not exist for long without the other. This idea was fundamentally challenged by the American Revolution, which ended with the separation of church and state. In the 1750s, however, the British tried to strengthen their political control over the colonies through religious means that involved the Anglican Church.
God and Country: Loyalist Clergy – St. Luke's Historic Church & Museum | Blog (stlukesmuseum.org)
The Church of England in Early America, Divining America, TeacherServe®, National Humanities Center
As a result of the looming crisis in 1775, the Royal Governor of Virginia, Lord Dunmore, issued a proclamation that promised freedom to indentured servants and slaves who were able to bear arms and join his Loyalist Ethiopian Regiment. Many of the slaves in the South joined the Loyalists with intentions of gaining freedom and escaping the South. About 800 did so; some helped rout the Virginia militia at the Battle of Kemp's Landing and fought in the Battle of Great Bridge on the Elizabeth River, wearing the motto "Liberty to Slaves", but this time they were defeated. The remains of their regiment were then involved in the evacuation of Norfolk, after which they served in the Chesapeake area. Eventually the camp that they had set up there suffered an outbreak of smallpox and other diseases. This took a heavy toll, putting many of them out of action for some time. The survivors joined other Loyalist units and continued to serve throughout the war. African-Americans were often the first to come forward to volunteer and a total of 12,000 African Americans served with the British from 1775 to 1783. This forced the Patriots to also offer freedom to those who would serve in the Continental Army, with thousands of Black Patriots serving in the Continental Army.[31]
Americans who gained their freedom by fighting for the British became known as Black Loyalists. The British honored the pledge of freedom in New York City through the efforts of General Guy Carleton, who recorded the names of African Americans who had supported the British in a document called the Book of Negroes, which granted freedom to slaves who had escaped and assisted the British. About 4,000 Black Loyalists went to the British colonies of Nova Scotia and New Brunswick, where they were promised land grants. They founded communities across the two provinces, many of which still exist today. Over 2,500 settled in Birchtown, Nova Scotia, instantly making it the largest free black community in North America. However, the long period of waiting time to be officially given land grants that were given to them and the prejudices of white Loyalists in nearby Shelburne who regularly harassed the settlement in events such as the Shelburne Riots in 1784, made life very difficult for the community.[32] In 1791 the Sierra Leone Company offered to transport dissatisfied black Loyalists to the nascent colony of Sierra Leone in West Africa, with the promise of better land and more equality. About 1,200 left Nova Scotia for Sierra Leone, where they named the capital Freetown.[32] After 1787 they became Sierra Leone's ruling elite.[citation needed] About 400 to 1,000 free blacks who joined the British side in the Revolution went to London and joined the free black community of about 10,000 there.[citation needed]
In the past few months, the Latter-day Saint concept of Heavenly Mother has been discussed, debated and disputed in endless conversations online and in person, including in a talk at the faith's April General Conference.
© Provided by Salt Lake Tribune(File illustration by Amy Lewis | The Salt Lake Tribune)
In apostle Dale Renlund's speech, he urged members of The Church of Jesus Christ of Latter-day Saints not to speculate about the divine feminine but rather stick to what is known in the faith's Gospel Topics essay about her.
That is still a lot, say authors McArthur Krishna and Bethany Brady Spalding, who posted on YouTube a six-minute video in which interviewees describe what the doctrine means to them.
Clearly, others want to take it beyond official pronouncements.
One somewhat surprising split among proponents, however, has pitted some feminists who celebrate Mother God against some LGBTQ advocates who fear their exclusion from the deity.
In a just-released special issue of Dialogue: A Journal of Mormon Thought, three pieces examine the conflict from various angles.
The solution to the dilemma cannot be to eliminate the physical nature of the feminine deity, Margaret Toscano argues in her article, "In Defense of Heavenly Mother."
She can be "an indispensable figure and source of hope, comfort, and liberation for all the oppressed, the vulnerable, and the powerless," Toscano writes. "…But Mormon theology and practice also require Heavenly Mother to be more than a symbol since the embodiment of the divine is a central doctrinal tenet…a coequal of Heavenly Father…a real personage who acts as the Other to the male God."
Still, it is possible to believe in "an embodied Mother and Father Gods of equal status," she writes, "while promoting free choice and fluidity of sex, gender, and sexuality for them and their children."
After all, Toscano notes, the "doctrine of eternal progression implies movement, not statis."
It is acceptable "within a Mormon framework to accept sex differences as biological realities," Toscano reasons, "while favoring fluid categories and porous boundaries, rejecting simple dichotomies, and moving to multiple gender identities."
A 'queer heavenly family'
Like Toscano, Charlotte Scholl Shurtz rejects the suggestion to remove Mother God's physicality.
The creation of a "genderless god erases gendered experiences, whether [they] are those of a transgender or a cisgender individual," Shurtz writes in "A Queer Heavenly Family: Expanding Godhood Beyond a Heterosexual, Cisgender Couple." "Claiming that a genderless god is inclusive is parallel to claiming that 'colorblindness' solves racial issues."
Shurtz accepts "the premise that gender is an essential characteristic of an individual's eternal existence and assume[s] that sexuality is similarly essential," but rejects the gender binary.
"If I, a queer woman, only know the story of God as a cisgender, heterosexual individual or couple," she asks, "how can I see godliness in myself?"
The writer suggests expanding Mormonism's "concept of godhood" to include a "queer heavenly family."
That would offer "hope instead of exclusion," Shurtz says, and provide a "way to see godliness in all humanity."
Recognizing such divinity "leads to greater respect, compassion, and affirmation of ourselves and one another, and offers everyone hope for godhood and joy," she writes. "Without a diverse heavenly family, anyone may struggle to see godliness in themselves or in their earthly family or friends."
God is 'they'
The third writer in the series, Blaire Ostler, also builds a case for multiple divinities on Latter-day Saint theology that all humans are gods in embryo.
God is "they" in Mormonism, Ostler writes in "I Am a Child of Gods," but most believers presume that means the heterosexual couple of a Heavenly Mother and Father.
Yet, for many queer Latter-day Saints, God is "they" because God is "composed of diverse genders, orientations, abilities, races, bodies, and families," she writes. "God is 'they' because if we are all made in the image of God, 'they' is the only pronoun we have in English to adequately signify the plurality and diversity that exists within the heavenly family."
The Latter-day Saint understanding of Heavenly Mother is "carving a path to a more inclusive physicalist theology" but is too limiting as currently described, Ostler believes. "…We are all made in the image of God, which includes queer, intersex, trans, and nonbinary bodies."
Mortals are not just "children of God," she writes. "We are children of gods in an endlessly creative, dynamic community of diverse deities reflected in our earthly existence."
This much is clear from these conversations: Talk of God the Mother in Latter-day Saint theology is not going away — and will likely grow as more and more voices weigh in and speak up.