From the betrayal of my muse, till today, America has come undone by Fake Radical Cowboys. I am well suited to serve as Governor of Orgon because – I have been spot on with my newspaper-blog! I got my fill of threats in the Emerald Valley and expect to get much more in my run for Governor.
John Presco
US taskforce defending election officials makes first arrest over alleged death threats | Biden administration | The Guardian
Trump campaign officials, led by Rudy Giuliani, oversaw fake electors plot in 7 states – CNNPolitics
New justice department unit alleges Texas man posted message on Craigslist calling for deaths of several officials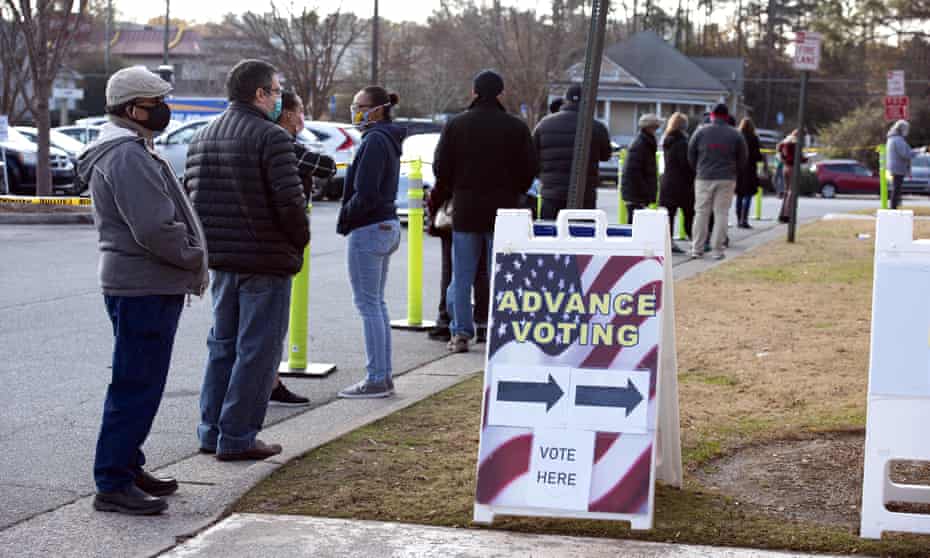 Gloria Oladipo@gaoladipo Fri 21 Jan 2022 14.11 EST
A special justice department unit created to combat threats against election officials made its first arrest on Friday after a man allegedly posted threats online against Georgia

 election workers.
Chad Stark, a 54-year-old resident of Texas, was arrested by law enforcement after officials alleged he posted a message on Craigslist on 5 January 2021 saying that he wanted "Georgia Patriots" to kill several election officials.
"It's our duty as American Patriots to put an end to the lives of these traitors and take back our country by force we can no longer wait on the corrupt law enforcement in the corrupt courts."
Stark was charged with one count of communicating interstate threats, which has a maximum sentence of five years in prison. He is expected to make his first appearance in an Austin, Texas, court on Friday afternoon.
Stark's arrest marks the first criminal case brought by the interagency election threats taskforce. The unit was created in June 2021 under the Biden administration to help address a rise in threats to election workers following the 2020 presidential election.
"The justice department has a responsibility not only to protect the right to vote, but also to protect those who administer our voting systems from violence and illegal threats of violence," said the attorney general, Merrick Garland.
Washington (CNN)Trump campaign officials, led by Rudy Giuliani, oversaw efforts in December 2020 to put forward illegitimate electors from seven states that Trump lost, according to three sources with direct knowledge of the scheme.The sources said members of former President Donald Trump's campaign team were far more involved than previously known in the plan, a core tenet of the broader plot to overturn President Joe Biden's victory when Congress counted the electoral votes on January 6.Giuliani and his allies coordinated the nuts-and-bolts of the process on a state-by-state level, the sources told CNN. One source said there were multiple planning calls between Trump campaign officials and GOP state operatives, and that Giuliani participated in at least one call. The source also said the Trump campaign lined up supporters to fill elector slots, secured meeting rooms in statehouses for the fake electors to meet on December 14, 2020, and circulated drafts of fake certificates that were ultimately sent to the National Archives.
Trump and some of his top advisers publicly encouraged the "alternate electors" scheme in Pennsylvania, Georgia, Michigan, Arizona, Wisconsin, Nevada and New Mexico. But behind the scenes, Giuliani and Trump campaign officials actively choreographed the process, the sources said.https://2fceff7e291dcf792f486d8bb62fd299.safeframe.googlesyndication.com/safeframe/1-0-38/html/container.html
One fake elector from Michigan boasted at a recent event hosted by a local Republican organization that the Trump campaign directed the entire operation.
"We fought to seat the electors. The Trump campaign asked us to do that," Meshawn Maddock, co-chair of the Michigan Republican Party, said at a public event last week that was organized by the conservative group Stand Up Michigan, according to a recording obtained by CNN.
Listen to Meshawn Maddock describe the Trump campaign's involvement in the fake elector plot at a recent speech in Michigan
"[Matt Maddock] fought for investigations into every part of the election we could. He fought for a team of people to come and testify in front of the committee. We fought to seat the electors. Um, the Trump campaign asked us to do that — under a lot of scrutiny for that today. My husband has, he's suffered for that a little bit in Lansing because it's not very popular, but you know when you represent the whole state of Michigan and that's what I see it now. I realize that even though you're going to vote for somebody to be your next state representative, your next state senator, the truth is, this body of people, they represent all of us.Maddock was also one of the 16 Trump supporters from Michigan who served as fake electors and signed the illegitimate certificate that was sent to the National Archives.
"It was Rudy and these misfit characters who started calling the shots," a former Trump campaign staffer said. "The campaign was throwing enough sh*t at the wall to see what would stick."