Sally Hull is the daughter of Captain Isaac Hull.
Rosamond Press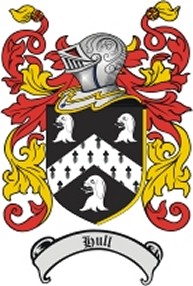 The Rev. Joseph Hull was born in 1596 in Crewkerne, Somersetshire, England. He was educated at St. Mary's Hall, Oxford, receiving his B. A. Degree.
Here is the possible line to Commodore Isaac Hull who may be my great uncle and not my great grandfather.
John Presco
http://www.jackmasters.net/hull.html
https://en.wikipedia.org/wiki/Isaac_Hull
| | |
| --- | --- |
| Husband: | |
| Children: | Sheldon Rose, Ida Louisiana Rosamond (born Rose),Wesley Rose, Bertha Jane Meredith (born Rose),Marcus C Rose, Albert Edward Rose, Charles W. Rose,Laura Rose |
| Siblings: | Nancy Kimball (born Westbrook), Martha Or Henrietta Westbrook, John Hull Westbrook, Henrietta Westbrook,Euphemia Peer (born Westbrook), Ebeneser Wesbrook,Oliver Westbrook, Hannah Jane Comstock (born Westbrook), William Thorn Westbrook, Andrew Hull Westbrook |
Birth   •   0 Sources
1775
Brantford, Brant, Ontario, Canada
Death   •   0 Sources
1814
Michigan Territory, United States
View original post 1,117 more words