Before I lay eyes on my daughter, that I did not know I conceived. she and her mother were looking at me as a potential SP.
https://en.wikipedia.org/wiki/Suppressive_Person
Suppressive Person, often abbreviated SP, is a term used in Scientology to describe the "antisocial personalities" who, according to Scientology's founder L. Ron Hubbard, make up about 2.5% of the population. A statement on a Church of Scientology website describes this group as including notorious historic figures such as Adolf Hitler.[1]
The term is often applied to those whom the Church perceives as its enemies, such as those whose "disastrous" and "suppressive" acts are said to impede the progress of individual Scientologists or the Scientology movement.[2]
One of the reasons Scientology doctrines portray Suppressive Persons as such a danger is that they are supposed to make people around them become Potential Trouble Sources (abbreviated PTS). Scientology defines a PTS as "a person who is in some way connected to and being adversely affected by a suppressive person. Such a person is called a potential trouble source because he can be a lot of trouble to himself and to others."[3] Hubbard suggested that Potential Trouble Sources make up 17.5% of the population.[4]
CAPTURING BEAUTY
I sat in garden chairs with my fam overlooking an old winery that had been converted into a Purification Rundown. I had just been given a tour by the woman whose husband just left for Africa to be with Oprah Winfrey. Scientology was going to help her with her Anti-Slavery Mission. The Dark Covert Hidden Agenda my sixteen year old daughter helped put and keep me in, was GETTING CLEAR. I was being offered a job because I had fourteen years of sobriety. I tell this woman I am a Nazarite, and a Biblical Scholar. In 1989 I tried to convert to Judaism because I wanted to be a Rabbi. When I told the Rabbi I declared myself a Nazarite on a piece of paper, he was shocked.
"There has not been a Nazarite in hundreds of years.
"Well, you're looking at one!"
I told this Sea Cadet I was authoring a book on the Templars and Holy Grail. The Da Vinci Code came out two years later. Of course this women and the Hanson women thought this was dark old age pedagogy crap that is responsible for the condition the world is in. I didn't understand Heather was a celebrity because she was raised without a father, thus, she was Free&Clear of muddled fatherly input. She reached celebrity status when she walked into the Rosamond Gallery with her mother – without contacting me first!  They did not want my negativity to get in the way of Massive Cult who was about saving the world. The Dead Rosamond Legacy, was now on their plate. Heather was their star because she was the niece of a Dead Artist, and, they wanted to get in my sister's biography – and movie! They had captured my beautiful daughter and made her their hostage.
I got into a fight with Scientology when Patrice's boss came to the door and said;
"If you think you're taking Heather someplace tonight, you are mistaken. She agreed to babysit our child."
Patrice would not leave with me, and go live in Oregon. She told me she had to meet her obligations, fulfil her contract. After watching Leah Remini last night, I knew Patrice had signed a Sea Org. Contract. Her leader made me work during my visit. At the lumber store she told me she was making Heather take Tell The Truth courses because she caught her lying, and does not want a liar around her eight year old daughter.
I told the woman at the winery, this;
"You have enslaved my daughter and her mother, my fiancé! I own a podium. I will inform the world! You are a cult. I should know."
Of course Heather thought this was all VERY SEXY. Of course she was sneaking out of their home and fucking Ryan Hunt, then, lying. Of course the eight year old wanted to know all the sexy secrets. But, then Heather got pregnant. I found out the Sea Org does not want children. They abuse and work children like slaves. They separate them from their parents. I think they paid for the two sexy models (above) to lie while on the sexy Venice boardwalk. The truth is, and let me make myself perfectly clear, the world is run by sexy sixteen year old girls in heat. No civilization has been able to handle them. The Spanish took a cue from the Moors and put bars on their windows. Mr. Hubbard wrote science fiction. Did he have a daughter, who raised in him The Monster of the Id?
At 55 I knew I was the father of one of these crazy-ass creatures, that have torn up the world for ten thousand years – after they ripped the shit out of Paradise, spewing out babies in all directions. I should have hid, and pretended I was the wrong guy.
Scientology knew what they had on their hands. This is why they escorted Heather to the front door – with an armed guard! This science program could not handle the Simple Facts of Life, just like the Buck Institute can not handle – the facts! As a genealogist of renown, I know people are born, and people die. In between doing this – PEOPLE FORNICATE LIKE CRAZY! Scientology is Virginology – in disguise! I don't think they can handle breast feeding. Heather was Their Hope……………..Their Immaculate Conception!
However, she is my daughter! And that's a fact jack!
God's first commandment, is………"Be fruitful and multiply!"
Jon Presco
Copyright 2017
http://www.scientology.org/videos/beliefs-and-practices/what-scientologists-say-about-scientology/~what-scientologists-say-about-scientology.html
http://www.scientologysonoma.org/
http://www.scientology-santarosa.org/graduation.htm
https://en.wikipedia.org/wiki/Purification_Rundown
The latest episode of Leah Remini: Scientology and the Aftermath focused on the treatment of children in Scientology, something the show has touched on before.
In Scientology, children are viewed as equal to adults, and therefore responsible for their actions in the same way adults are. "A child is a man or a woman who has not attained full growth," L. Ron Hubbard wrote in The Scientology Handbook. "Any law which applies to the behavior of men and women applies to children."
But the stories from two former students sent to a Scientologist-run reform school allege corporal punishment, manual labor and other poor treatment.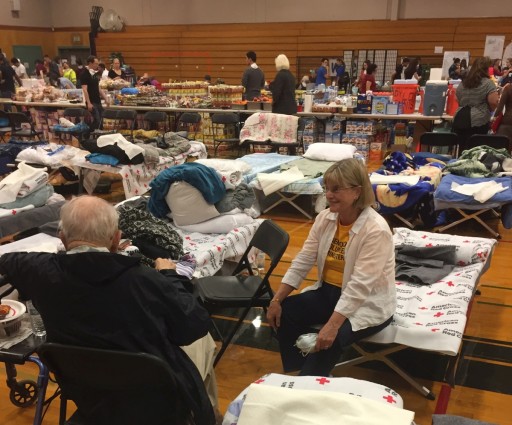 SONOMA, Calif. – October 18, 2017 – (Newswire.com)
Scores of Volunteer Ministers from the Church of Scientology have responded to the devastating Northern California wildfires affecting many thousands over the past 10 days.
Some 15 fires raged through the wine country in Northern California, ravaging some 220,000 acres, destroying nearly 6,000 homes and other structures and killing more than 40.
While some 60,000 people have been given the go-ahead to return to their homes, 40,000 remain under ordered evacuation.
Volunteer Ministers (VMs) were dispatched from the San Francisco and Sacramento Churches as well as a Mission of the Church at the epicenter of the disaster in Sonoma. As well as providing spiritual assistance to victims of the fires, many of whom have lost everything, the VMs have been running supply lines to distribution centers in the area working with other faith-based groups, the Red Cross and Northern California VOAD (Voluntary Organizations Active in Disaster).
According to Jeff Quiros, Director of Public Affairs of the Church of Scientology San Francisco, "Our attention has primarily been on providing supplies support to shelters. As of this morning, some evacuees are gradually getting the green light to return home. While more than 40,000 remain evacuated and our supply efforts will continue, our attention will begin to shift to providing spiritual succor to individuals and families as they confront rebuilding their shattered lives."
The Scientology Volunteer Ministers program was launched more than thirty years ago by Scientology Founder L. Ron Hubbard. Since that time the global force has made a difference in disaster sites from ground zero at 9/11, to the Southeast Asian tsunamis, and more recently the earthquakes in Mexico and hurricanes Maria, Harvey, and Irma. Closer to home, VMs were active in the San Bruno gas pipeline explosion in 2010.
Promotion
[
edit
]
The Purification Rundown is promoted as having physical and mental benefits such as lowering cholesterol, relieving pain, and improving memory. Scientology's promotional materials claim it can boost IQ by up to 15 points.[7] Scientologists are strongly encouraged to take part in the program as a necessary step in their spiritual progress.[1][13] Scientology promotes the Rundown to the public as a detoxification program, while it also works with non-religious Scientology-affiliated groups such as Narconon to offer this program as a treatment for addiction and high levels of stress. Conditions that are claimed by Scientologists to respond to the program include cancer, AIDS, heart problems, kidney failure, liver disease and obesity.[22]
In a January 1980 announcement, Hubbard told his followers that a nuclear war was an imminent threat and that the Rundown would enable them to deal with heavy fallout.[23] He warned that those who completed the program would stand better chances of survival.[23]
The Church of Scientology unsuccessfully tried to have the Nobel Peace Prize awarded to Hubbard for his invention of the program.[23][24]
In California, two organizations have been set up by Scientologists to try to give scientific legitimacy to the program. These were the Foundation for Advancements in Science and Education and the HealthMed Clinic. The Executive Director of the Church of Scientology was involved in creating the Foundation and later described it as a "front group". The Foundation funded research and published articles by Scientologists hailing the effectiveness of Hubbard's procedures. HealthMed, an ostensibly independent organization, used this material to promote the Rundown to public agencies all over the state. Both bodies were strongly criticized by a group of physicians from the California Department of Health Services.[2][25]
The Rundown, as delivered by HealthMed, is heavily promoted in the book Diet for a Poisoned Planet by journalist David Steinman, who denies any connection with the Church of Scientology.[26][27] The book was the subject of a paper from the U.S. Food and Drug Administration which accused Steinman of distorting facts.[27] C. Everett Koop, the former Surgeon General of the United States, also criticized the book, recommending that the public stay away from Hubbard's "detoxification" procedure.[5]